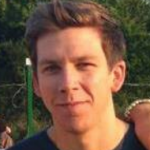 Prepper Must-Have Items
They say it's all about the survival of the fittest, but we beg to differ. We believe it's all about the survival of the best prepared!
Whether you live in a region that's impacted by adverse weather conditions like monsoons, you're close to a worn torn territorial battle lines, forewarned is forearmed. Perhaps you want to get yourself ready for the impending Zombie invasion or the arrival of the Seven Trumpets signaling that the end of the world is nigh! Whatever your reasons for planning ahead, there are certain indispensable items that every self-proclaimed survivalist needs to have in their emergency arsenal. Don't even dream of calling yourself a Prepper if you don't have this essential survival gear in your bug out bag.
A Big Sharp Knife By Your Side
Straight up, a large, sharp survival knife has to be one of the ultimate survival tools. Not only can it fulfill a tone of useful DIY and emergency functions around your home in the event of a hurricane, but it can also double up as a handy self-defense weapon against those marauding zombies! From hacking through fallen trees and dense foliage to helping you build a shelter. From cutting up your kill for the campfire to opening up those emergency cans of food. You would quite literally be lost without a knife. A rudimentary makeshift knife was one of the first weans that man ever conceived. Even your ancestral cavemen knew that every prepper needed their own versatile knife.
Materials To Start A Fire
Whether you've lost power at home or are out in the wilderness, no survivalist should ever be without the means to make fire. Not only can fire provided heat and warmth, but it also used to purify water, heat up food, and also protect you from wild animals. Not only that, but fire is also used as an internationally recognizable rescue symbol. If you are stranded and need to raise an emergency alarm, lighting a fire will be essential.
Ideally, your fire starting kit should include some of the basics like dry matches, a lighter and firestarter, or if you're a professional camper and one-time boy-scouter, a flint stone. It pays to have a backup and then some. Matches can get wet, lighters can run out of fluid, so if you have a flint as part of your essential kit, you can still make a fire. Granted, it takes patience and isn't anywhere near as easy as Bear Grylls makes it look on the television but you'll be surprised just how resourceful you can be in an emergency.
Means To Purify Water For Drinking
Man can live without food for quite some time, but the risk of death even after just 24-48 hours significantly increases if he doesn't have access to clean drinking water. Contaminated water can cause all kinds of illnesses, and water-borne diseases are particularly prevalent following a natural disaster.
While it's always a good idea to have a bottle of fresh water with you whenever you set off on any kind of adventure, as well as having backup supplies of water at home and in your car, purification tablets are also an excellent idea. They only provide limited protection against disease and contaminants so to really safeguard your water supply, invest in a water filter bottle. Products like the LifeStraw can provide up to 1000 liters of drinking water by removing 99.99% of water-based parasites and bacteria.
An Emergency Medical Kit
Every home, car, caravan, trailer, and even the working environment should have access to an emergency first aid kit. Your basic kit could include pain killers and antibiotics, bandages and surgical spirit as well as surgical tape, scissors, and a strong bug repellent cream. Mosquitoes can be deadly, so don't overlook including a repellent spray and if possible a mosquito net.
Basic Essential Food Supplies
Among the 10 items every prepper needs we're including food supplies. We for granted the fact that we can pop to the grocery store to pick up supplies any time we choose. However, in a survival situation, that's not going to be the case, and foraging in the forest for a meal can be frustrating, to say the least! Plan to have enough survival food kits stored at home to last you 2-3 weeks. We're not talking your favorite family meals. This isn't about luxury. It's about survival. So go for calorie dense and well-preserved foods that will keep you going for longer and also themselves have an excellent shelf life. We're talking preserved meats, dried fruits as well as chocolate bars for energy.
Emergency Signaling Equipment
If you're caught in a scenario where it's just not possible to use fire as a means of raising the emergency alarm, then you need alternatives. In a flood situation, getting a fire started will be nigh on impossible. So plan ahead and invest in flares as well as a whistle which you can use to sound an audible alarm. Pen flares are particularly useful being light and compact and capable of shooting up as high as 150 meters.
A Flashlight Along With Spare Batteries
A powerful LED flashlight is essential both to have both at home or if you are away on a camping trip. If you lose power and don't have a backup portable generator in place or you are simply in camp and your phone has run out of battery power, just navigating around the campfire at night or heading to the toilet can become a treacherous activity. You run the risk of getting lost and disorientated at night if you don't have enough light. Just don't forget to bring along spare batteries too.
An Old School Map And Compass Or A New Fangled GPS Device
Keep it retro and challenge those navigational skills if you like with nothing more than a map and a compass or do yourself a favor and invest in a reliable GPS system. Just remember that anything electrical requires power to be useful and if you are caught living off the grid without power backup, then you might be left wishing you'd packed a good old compass after all. The professional prepper's will, of course, be packing all three.
Some Paracord
From building shelters to helping you fish for your supper, paracord is incredibly useful and also very strong. You can buy a paracord survival bracelet to wear around your wrist, Brady for any emergency you might happen across!
A Brightly Colored Plastic Sheet
The final product we recommend that you pack as part of your 10 Items Every Prepper Needs, is a highly visible, bright plastic sheet. Not only will it attract the attention of rescuers, but it can also protect you from the rain, help to create a temporary shelter and protect any of your belongings, especially those electrical items, from the rain.
Remember, having all the gear and no idea won't work either! So once you've got your essential survival kit together, we recommend you head out into the wood for the weekend and practice some back to basics living!