GearHungry may earn a small commission from affiliate links in this article.
Learn more
Backpacking Trip Preparations
Backpacking is a fun activity and by far the best way to explore a destination. There are thousands of hiking routes around the world all waiting to be explored. Backpacking differs quite a bit from day hikes though, and it can be daunting knowing what you need to do to prepare properly for staying out in the wilderness. All the planning and fitness preparation is well worth it though, and you'll have a great time exploring the surrounding scenery and getting back to nature. This list covers some of the top tips to remember when preparing for your first backpacking adventure, so you can enjoy a safe trip with a well-planned route and the right gear.
Find An Experienced Partner
Gaining some experience before heading out on a long trip is a good idea to know what you're getting yourself into. If you have a friend or a work colleague who is a backpacker, ask them to take you on a one or two-night trip where they can share their backpacking knowledge and you can ask any questions you may have. More than likely, they'll be happy to share their expertise and will probably bring their own gear with them for you both to share. If you don't know anyone who already backpacks, encourage a friend to join you in signing up to a backpacking club or society in your local area. It's a good idea to take someone with you on your first backpacking trip for safety, as well as being more fun to share the experience with a friend.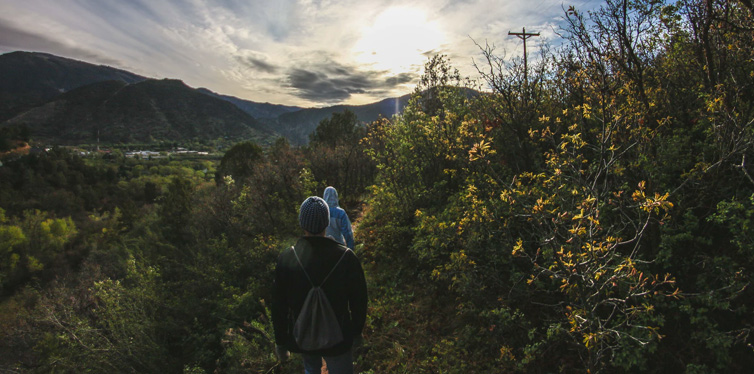 Know What You Do (And Don't) Need To Bring
It's easy to get overwhelmed when choosing what to buy for your first camping trip and before you know it, you're weighed down with a bunch of equipment you don't really need. A bit of research beforehand will ensure you only buy (or rent) what you'll actually be using – the goal is to keep your pack as light as possible. In addition to your tent, sleeping mat and cooking equipment, you'll want to bring a map, first aid kit, matches, tent heater, coffee, a torch, knife, and enough food and water for your trip. These are your essentials, but each route, location and the time of year you'll be hiking in will have different requirements, so do your research thoroughly before making any purchases.
Bring Food And Water
Often, hikers seriously underestimate how much water they will need to stay hydrated during their hike, so it's well worth checking if your route has water sources along the way. Bring some form of filter with you in case the water isn't that clean, and make sure you have enough water to stay hydrated until that point in the trip (plus more if you can carry it, just to be on the safe side). You should estimate to bring two to three litres of water with you a day. When it comes to planning your food quantities, you want to choose light foods that won't weigh your backpack down but will provide plenty of sustenance. Researching camping recipes before you go will give you plenty of ideas on what to bring and how to cook it out in the open air.
Pace Yourself
If you're new to backpacking, it's a common mistake to overestimate what you're capable of. For most people, carrying 40 pounds on our backs all day isn't a regular occurrence and hiking difficult terrain with it certainly isn't something you'll be used to. It's more difficult and exhausting than it seems on paper, especially if you're not used to it, so remember to pace yourself and choose a modest route of no more than 10 miles for your first hike that you'll be able to hike comfortably.
Buy The Right Clothes For Your Route
Materials are important when you're backpacking so you want to pay close attention to what you're buying when looking for hiking clothes. Cotton may seem like a natural choice but it's a quick way to be miserable on your trip, as it doesn't dry quickly, and can chafe and be uncomfortable. Opt for wool socks to keep your feet warm and dry, and pack layers to adapt to different weather changes. Finally, it's worth investing in a waterproof jacket so you can stay as dry as possible if the weather decides to turn.
Invest In Good Footwear
When it comes to backpacking, nothing will ruin your trip faster than poorly fitted boots. This is an area you don't want to skimp on, so invest in good quality hiking shoes that won't fall apart or cause pain when walking. It's also worth paying attention to where you're hiking as well – if you'll be trekking through rainy climates and crossing streams, it might be worth investing in waterproof boots. Alternatively, if you're hiking in warmer climates, waterproof boots can trap moisture in hot weather and lead to blisters. How much weight you'll be carrying also impacts what you need to look for. If you're carrying 30 pounds or less, low-cut boots will be fine, but anything more than 30 pounds requires a full boot to provide more stability and support. Whatever you choose to buy, it's worth wearing them in a few days before you hike to check the fit and break them in.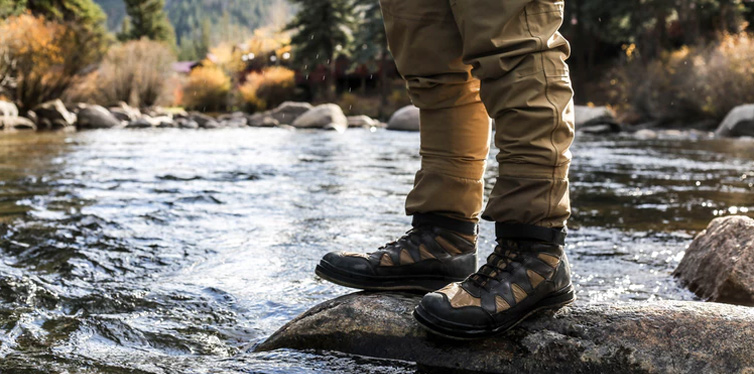 Be Respectful Of  Your Surroundings
Nature should remain unspoiled so be mindful of how you treat your surroundings while you're backpacking. Remember to take your rubbish with you, check up on any regulations or laws saying what you are and aren't permitted to do in a given location (such as lighting a fire) and leave no trace of you ever having been there.
Be Flexible
Lastly, it's worth noting that plans can change, particularly out in the great outdoors. Weather forecasts can be wrong, gps or compass can be misread and equipment can stop working – when instances like this occur, don't panic and just adapt your itinerary as necessary to stay safe and make the best of your situation.