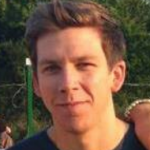 How To Prepare For A Hurricane
Hurricane season is no joke, and while those storms might have innocent enough sounding names, they really can play havoc with your property and your life. Preparation is essential, especially if you do live in a particularly active region where destructive storms are part and parcel of seasonal climate changes. As ever, taking necessary precautions in advance to protect your family, home and business is always the best way of minimizing potential storm impact. When you are already in the eye of the proverbial hurricane, it's too late, so it's best to plan and prepare before the threat is imminent. Let's take a look here at the best ways to prepare for a hurricane.

Preparation is vital, so plan out your evacuation route.
It may not always be a case of battening down the hatches and retreating to the cellar. If you live in a mobile home or closer to the coast where the impact is likely to be more severe, you're only option might be to secure your home as best you can and retreat to a safe place until the coast is clear. While the government in your area will no doubt issue comprehensive instructions and have makeshift temporary accommodation in place, it's an excellent idea to have your own plans already in place and to know ahead of time where you and your family will head to in the event of a dramatic storm. Do you know where your nearest shelter is? Will they have space to accommodate you, your family, and any pets you own? What kind of provisions will you need to have ready to take with you? Get clear on your escape route, exit strategy, and do a trial run so that the whole family is familiar with the route.
Ensure that you are well stocked up with emergency non-perishable supplies.
It's too late to run to the local grocery store when the alarm rings. You and all the rest of your community will be descended on the stores' supermarket sweep style to grab as many basic provisions as possible. Do yourself a favor by stocking up in advance. It's a good idea to have all of the following basics stashed away in bulk ready for an emergency:
Batteries, Candles, and Matches for light and fuel along with a LED Flashlight
Emergency tool kit plus a First aid kit along with any of your family's prescription drugs
A minimum three day supply of fresh drinking water
Basic food types that don't require either refrigeration or cooking facilities
A portable, weatherproof emergency radio so that you can keep up to date with tracking the storm
Ensure that you always use items according to their expiration dates and don't forget to replenish your emergency stocks periodically.

Make sure you've completed a comprehensive home inventory.
This is an important step to ensure that you have adequate insurance and protection in place. If the worse happens and your property does get hit, not only will there be building repairs to carry out, but likely a loss of personal property too. Knowing what you have and quickly being able to establish what has been lost or damaged will speed up any claims process and help you with any claim for disaster aid from the government. This is especially important if you are forced to leave your property as besides the damage caused by any natural disaster, unfortunately, unoccupied homes also attract looters and other unsavory types. Don't forget to take the home and personal possessions inventory with you along with all your other important documents and personal identification.
Make sure your insurance policy is fully up to date.
Make sure your insurance payments are up to date, your policy is renewed annually and that you review the cover to ensure that it is adequate. If you do need to relocate, will it cover the temporary cost of this? What about if there is also flood damage? Not all hurricane insurance cover extends to flood damage, so read the fine print.

Take as many precautions as you can to safeguard and secure your home in advance.
That beautifully landscaped garden you have with a Pergola along with the kids slide, and your patio furniture can potentially turn into dangerous missiles during a storm and cause even more damage to your property if they've not been stowed away or adequately secured. Falling trees and branches can lead to broken windows and doors. Plenty of the damage to your property won't happen during the storm itself but in the aftermath when the rain and windstorms penetrate inside your property.
These are just some of the things that you should periodically keep on top of around your home and can be carried out in stages as opposed to al being done in the one year.
If you have gravel and rock landscaping, consider replacing it with much lighter bark
Ensure that large and weak branches are cut back and your shrubs are regularly trimmed
Install protective storm shutters on your windows and make sure all your exterior doors are hurricane proof
If you do have any sliding glass doors in your property, they should be made of durable tempered glass and covered with temporary plywood in the event of a hurricane
If you live in a mobile home, make sure that you know how to secure your home agents high winds adequately
If you do own a boat or a trailer, ensure that these are fully anchored too.

What about emergency measures for your business?
Safe to say that hurricanes don't discern and in case your business is also hit, then it pays to have emergency back up and contingency plans for business continuity in place. Keep a back up of all critical business documents, and client information off-site and consider having a couple of duplicate servers hosted in different locations. Also, review your latest business insurance to ensure that you are adequately protected.
Fail to prepare, and you really are at the mercy of Mother Nature. So get smart and put your contingency plans in place before it's too late.