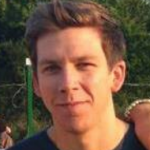 Pre-Date Grooming
We appreciate it's difficult being a man. Those girls just don't know how good they've got it! If they're going on a date, they know precisely what to do. Nails? Check. Lashes? Check. Hair? Check. If they're a little bit out of practice, well then they can just phone up their best friend (the one who is a serial dater) or their Mother (who always knows everything no matter what the subject matter) for a quick pep talk and a run through that Essential Pre-Date checklist.
You're a man's man though. You're not about to ring your Mom to talk through your grooming checklist.  Your best mate would quite literally dine out on your pathetic plea for help for years to come, no doubt recounting the story to your kids. Something along the lines of " Kids, listen up, did I tell you about that time your Dad asked me for advice on how to oil his beard and style his hair before his first date with your Mom?" Just not cool.
Luckily you have us at your disposal. No-one (well apart from our tech team monitoring the responsiveness of this post) will ever even know that you had to resort to reading our Essential Pre-Date Grooming Checklist guide! So let's get stuck into your predate checklist. We're assuming you have a hot date lined up for this evening so let's ensure that it's a successful one for you. You can thank us later or maybe even invite us to the wedding.
What to do before a date
It's funny, right? You probably all know exactly how to dress appropriately for work. The thought never crosses your mind on a morning about what you're going to wear. Dating though. That's a whole different ball game, and if you've been single for a while but are now most definitely ready to mingle, you might be more than a bit nervous about the pending first date. So get yourself mentally prepared and also plan in advance the venue and ensure you've not booked the local steakhouse when her profile says very clearly that she's a vegetarian. She won't give two hoots if you have an unplucked Unibrow if you've already made that fatal schoolboy error. So do your pre-date research first and let us worry about guiding you now through some of the grooming rituals we recommend you adopt.
Your essential grooming checklist
Let's get started at the very top with your head. They say hair is a woman's crowning glory and while we're not suggesting that you book yourself in for a Blow Dry, do yourself a big favor and make sure that your hair is clean and that's it's definitely not over greasy or loaded with too much product. Keep it neat and clean with just the right amount of your favorite hair clay to hold it in place but to give it some flexibility. You never know, the evening might go so well that your date can't keep her hands off you! If she starts running her fingers enticingly through your hair and comes across a handful of goo or a load of dandruff, you might as well just grab your coat and make a sharp exit. So keep it tidy, make sure it's clean and go easy on the gel and wax.
We mentioned the Unibrow already.
If you've got one, it's about time you got rid of it! It might work for Noel Gallagher but trust us, he can get away with it better than you, and while you might consider it to be your trademark look, it's not! You could plan ahead and get it professionally waxed which is definitely the best option. While you're at it, you might want them to take a look at that excessive chest rug you are sporting too. Yes, it's manly, but do you really want to look like a big old grizzly bear on your first date? If the thought of waxing really isn't your thing, then trying plucking. Just make sure you don't go overboard and end up with a Wonkybrow instead of your usual Unibrow. Trust us, women notice these things. Clean hair, tidy brows and while we are still on the subject of hair, isn't time you sorted out that nasal hair too?
There is absolutely no place ever on a date for nasal hair!
Get rid of it. Right away. It's so distracting. You want her to be totally engrossed in your epic stories about what a top bloke you are, not staring up your nose, wondering how she ended up on a date with Burt from Sesame Street. Pluck, trim, wax or do it the Turkish Barber way and set fire to those pesky hairs. Just make sure that your nose, ears, and eyebrows aren't sprouting and straggling with stray hairs that will have your date totally transfixed but for all the wrong reasons.
What about beards we hear you cry?
Do you need to be cleanly shaven for your date? Well, that depends on your usual look. If you are one of those edgy rocker types who's proud to be a bit rough around the edges, then we're not advocating that you change your entire persona and look and go all out cleanly shaven. Just pay a bit of extra care and attention not to look too much like Grizzly Adams, unless of course you know that's the look that floats her boat. Just neaten things up a bit so that if things do go very much to plan, your date isn't going to be heading home with a nasty tell-tale and obvious case of stubble rash. If clean shaven is your go-to look, great, just make sure you use a really soft and hydrating balm to ensure that your skin is softer than the proverbial babies bottom and don't drench yourself in after-shave either.
Easy does it on the Cologne and Deodorant.
Keep it fresh and sophisticated, not overbearing. You don't want to completely overwhelm her with your incredible manliness. Make sure that you are shower fresh too. Simply trying to disguise your body odor with an excessive amount of cologne really isn't the done thing. The rule when it comes to applying your cologne and your deodorant is less is more. You want to smell great on your date, but you don't want the whole restaurant to know that you are approaching. A quick spritz of your favorite cologne on your neck and to each of your wrists should suffice.
Other Pre date rituals.
Just like a professional sportsman before he goes out to play his chosen sport or a pilot ready to fly a plane, you need a comprehensive checklist that will help you ensure success, or in this case, that coveted second date! Think of it as your personal grooming checklist and be prepared to get almost ritualistic about following it. We discussed your head already, let's look at some other areas of concern that you need to make sure are groomed to perfection.
Your mouth and your teeth are essential.
We've no need to tell you about the importance of dental hygiene, you've had that drummed into you since you were a wee nipper and we hope cleaning your teeth and flossing is part of your daily routine any day, not just on date day! However, if you are heading out for a date, don't just think that because you cleaned your teeth before work you are good to go! Give them another brush before heading out and use mouthwash too. Do a quick smile check in the mirror and make sure that there aren't any remnants of lunch still stuck between your teeth. Those sesame seeds on that Sushi you had earlier can be tricky little blighters so freshen up that mouth and get ready to throw her your biggest and brightest, most killer watt confident smile.
What about your hands and nails?
We're not suggesting that you go the whole hog and book yourself in for a manicure and pedicure. You may well fancy yourself as a metrosexual man, but there's no need for your nails to be buffed and polished. We do, however, absolutely recommend that you have clean and neat fingernails and don't look like you've been digging up the garden with your bare hands. So give your nails a bit of a scrub if they need it and also grab those clippers to tidy up and shorten any nails that are overly long. Same applies for your toe-nails. You're unlikely to be getting your feet out unless that's one of yours or her "things," but you definitely don't want feet like a Hobbit so check your nails and toenails and make sure they are short, clean and tidy.
Manners make the man.
So you've got your grooming checklist in place; you are shower fresh and subtly wearing your favorite cologne, you've d-fuzzed your body of any excess hair, your mouth is smelling minty and zesty, and your fingernails are clean. You've carefully selected your outfit so that you look presentable and are feeling confident but not bringing too much manly swagger. You've checked your profile in the mirror, given it your most dashing and devilishly handsome smile and you have to admit, you are looking mighty fine. Definitely, you'd go out on a date with yourself!
Don't then go and let yourself down by coming over all caveman and forgetting entirely about your manners. Yes, good grooming is essential, but do remember what your Mom taught you and be respectful, gracious and well mannered. All the pre-date grooming in the world is no substitute for good old fashioned manners.
Ensuring the night is a resounding success and date number two is a done deal.
Follow these essential grooming tips, and you are already well on your way to first-day success. Throw in some smooth moves and good manners, and you've pretty much got that second date in the bag man. Bring your best, most charismatic, charming and confident self to the table and retain just a little air of mystery and intrigue. Follow these essential steps, and you won't be single for much longer, we can assure you of that!