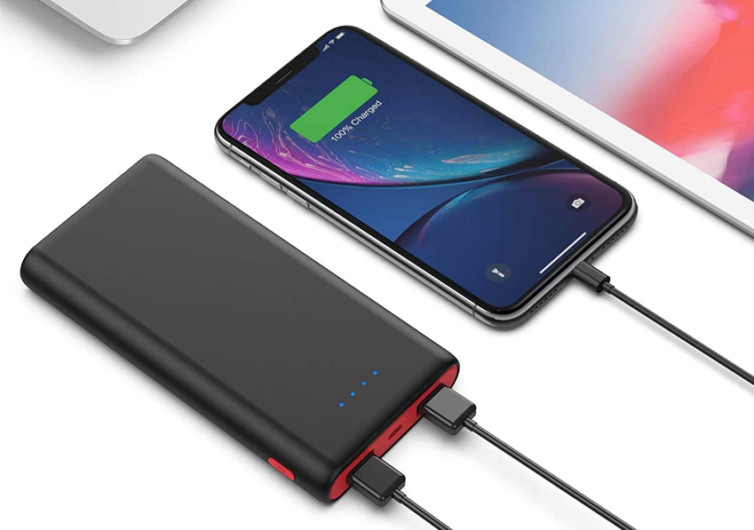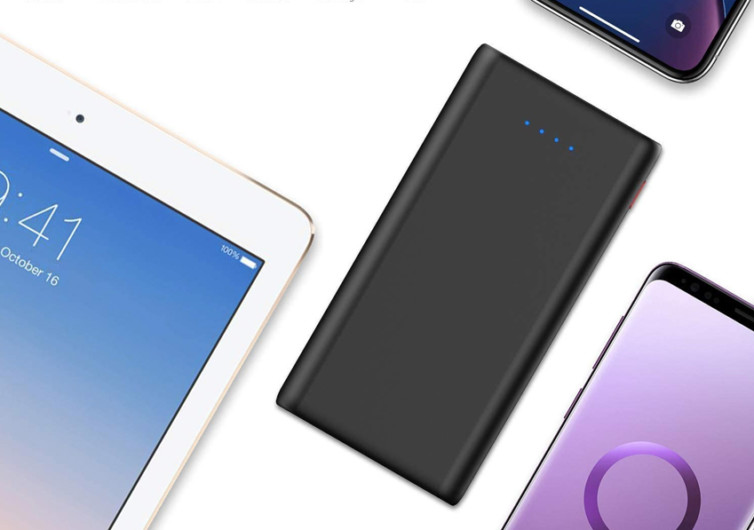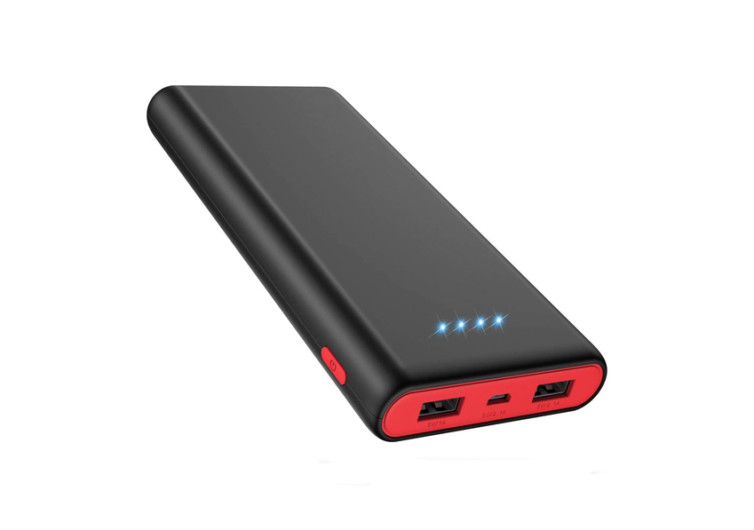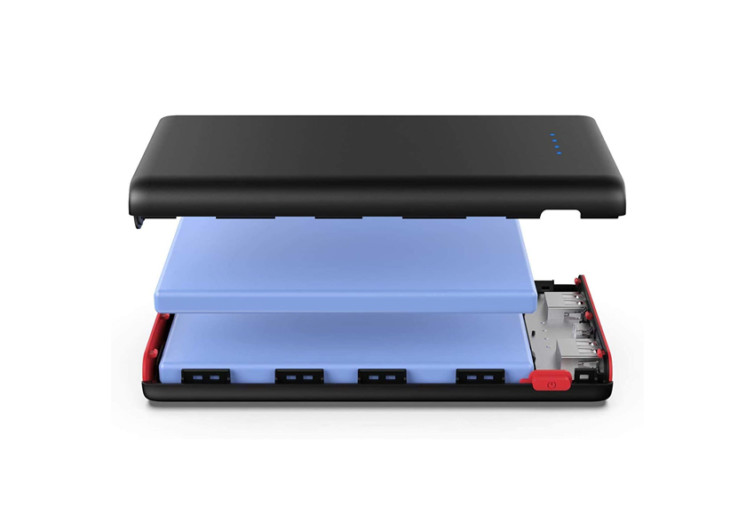 GearHungry may earn a small commission from affiliate links in this article.
Learn more
Portable Charger Power Bank
For those on the lookout for hardworking portable chargers, the Portable Charger Power Bank may be an interesting option for you.
This portable charger comes with a sizable 25800mAh capacity that's safe and powerful enough for devices like iPhones, iPads plus a host of other Apple devices, Samsung Galaxy models and other similar gadgets. It is also designed to accommodate up to 8X charging to ease battery exhaustion.
The dense, solid plastic construction has a hardwearing feel to it which speaks of longevity and quality materials. To avoid draining power quickly, the device features a power button on the side, which switches on instantly once connected to a gadget.
The power bank also comes with four LED lights that display the current amount of power it has left. This is quite helpful since it also helps avoid overcharging the device. The built-in smart protection of this battery pack assures longevity so users can employ this pack on their devices for a good while.
The two USB ports offered come in handy in case you are lugging a few devices with you while traveling. It makes for a convenient charger to take along since you can avoid toting several chargers with you while on the go.
Initially, users might find the initial charge of the battery pack to be a bit slow but it can provide a full charge despite the wait. In addition, the power bank is a bit on the heavy side, but not too heavy that it will add lots of weight on your bag or backpack.
The best portable charger can juice up your devices fully and has convenient USB ports that allow simultaneous charging for a few gadgets. This Portable Charger Power Bank model is a good buy that provides enough bang for your buck.