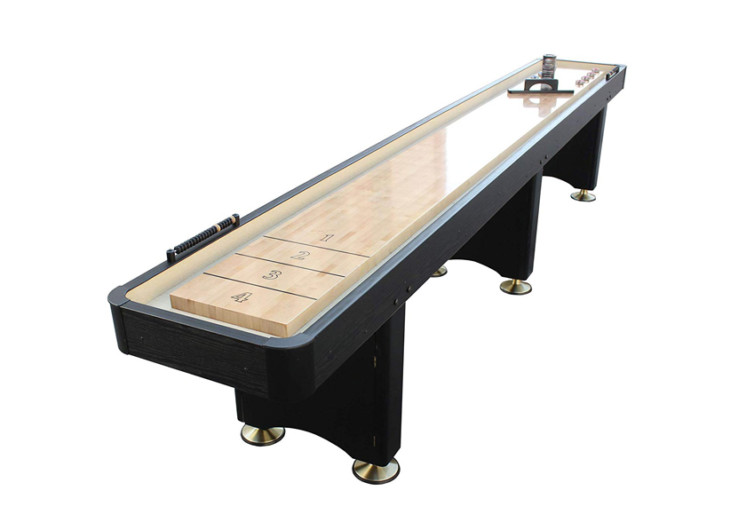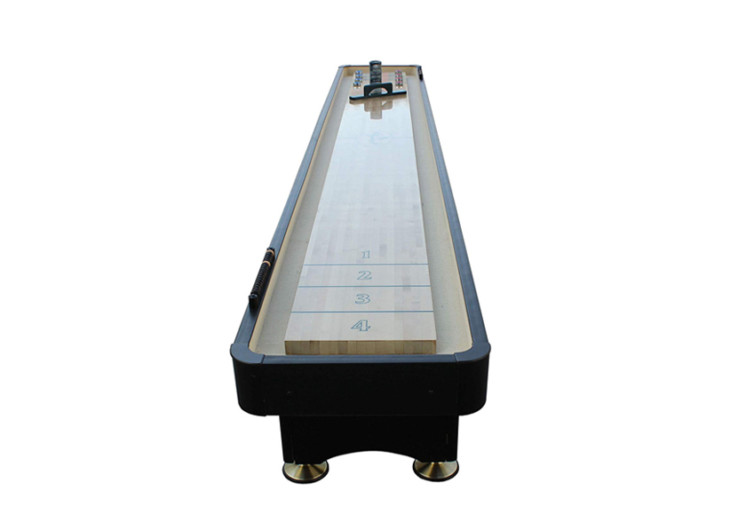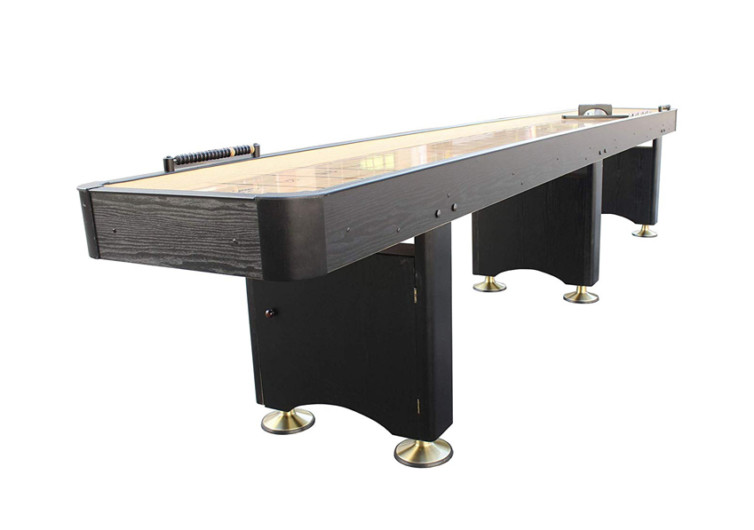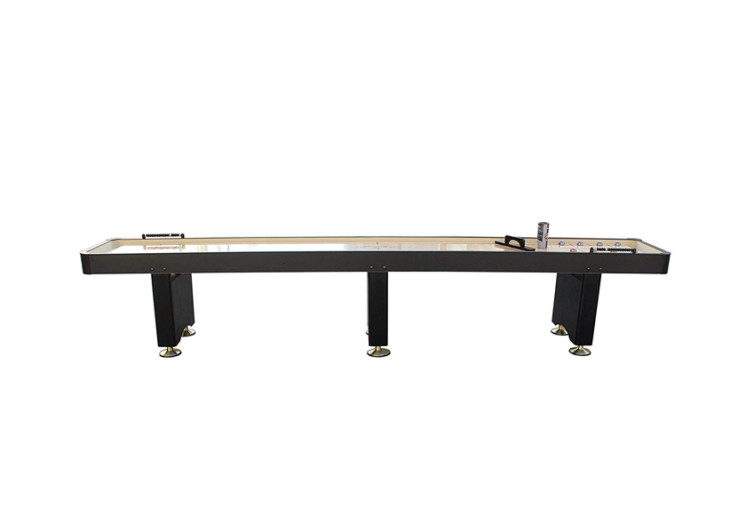 GearHungry may earn a small commission from affiliate links in this article.
Learn more
Playcraft Woodbridge Shuffleboard Table
The Woodbridge Shuffleboard Table is a high-quality and affordable gaming platform for the whole family. It features several innovations that you cannot get from other shuffleboard table manufacturers.
This shuffleboard platform is available in 4 lengths. There is a small 9-foot variant for small homes and a 16-foot version for those who want a larger playing platform. There are also 12- and 14-foot variants. Both the smaller variants come with a 1-2-3 scoring pattern. The two larger models come with a 1-2-3-4 pattern. Regardless of the size, one can always expect high-quality craftsmanship in these Playcraft products.
The shuffleboard comes with a solid hardwood butcher block that is 1 and 5/8-inch thick. It's not a laminated piece of wood unlike other products on the market. Playcraft also applied multiple layers of satin polyurethane on the wood block. This gives the Woodbridge playing surface a very smooth characteristic which allows for fast plays and more precise placement of the discs.
Supporting the shuffleboard deck is a one-piece cradle. Playcraft designed it using a combination of micro-laminated plywood and solid hardwood. The corners come with hardwood construction to give the Woodbridge greater stability. Supporting the cradle are rigid pedestal legs with double paneling. Playcraft also reinforced the legs for improved structural integrity. The small versions come with only 4 legs. The two larger versions have 6 legs. All legs feature a 6-inch metal leveler. It helps ensure an even playing surface. The discs will never glide across the slick shuffleboard table surface unless on purpose.
This Playcraft creation already comes with all the equipment you need to play the game. It includes 8 playing weights, 2 slide scorers, and a can of speed wax.
The Playcraft Woodbridge Shuffleboard Table has all you need to ensure endless hours of fun with the family or friends.