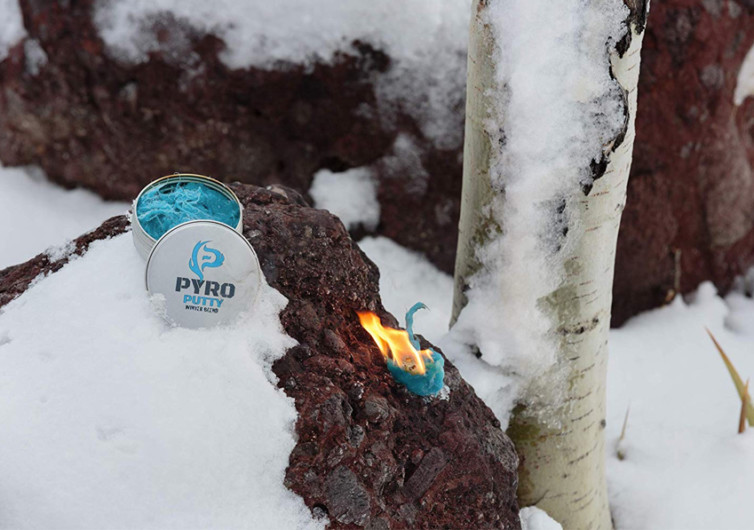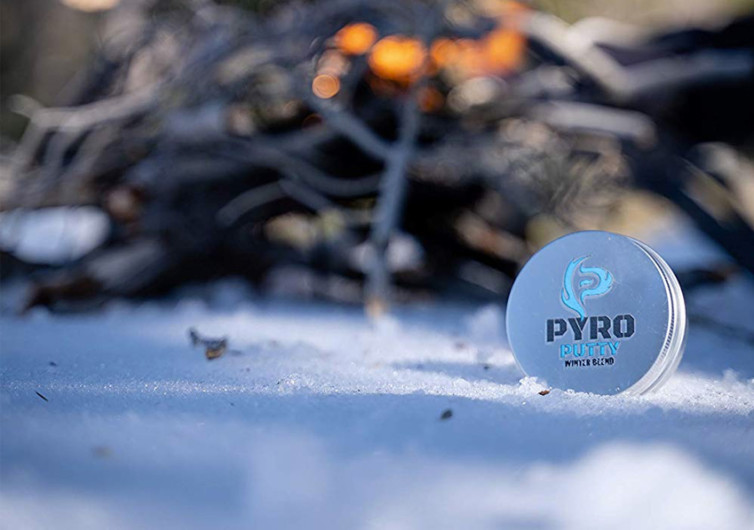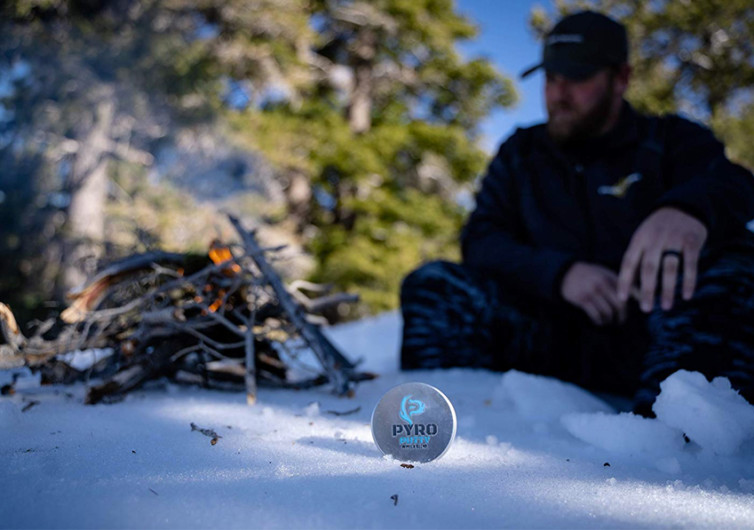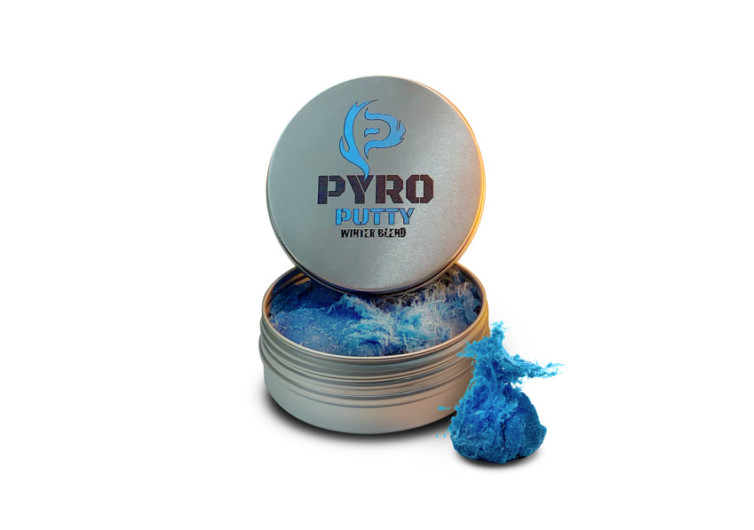 GearHungry may earn a small commission from affiliate links in this article.
Learn more
Phone Skope PYRO Putty Fire Starter
It's not easy to start a fire in harsh weather. You have the elements to contend with. Snow, rain, wind, and other harsh weather conditions can make starting a fire very difficult. This is unless you have the PYRO Putty from Phone Skope.
The PYRO Putty is an emergency firestarter system in a small tin container that fits in your pocket. Phone Skope designed the PYRO Putty to burn through a wide range of temperatures as well as sleet, wind, and rain. You can also start a fire using this tool even if you are high up in the mountains.
The Blue Winter Blend of the PYRO Putty is perfect for those who are having a winter outdoor adventure. It can start a fire in minus-20 degrees Fahrenheit conditions. And if it can give you fire in this extreme environmental temperature, you can imagine how easy it would be for it to start a fire in the other seasons.
The PYRO Putty comes in a 2-ounce fire burn can. A small, dime-sized amount of the putty can burn for 15 minutes. This is enough time for you to stack up your firewood and build a campfire. One can stick the putty on any surface. You can also use it on damp wood or wet logs.
Phone Skope utilized a proprietary technology in the formulation of the fire starter putty. This technology gives the putty the kind of weatherproofing characteristics that allow it to burn in harsh weather conditions.
The PYRO Putty is every survivalist's best tool for starting a fire in survival situations. It is also invaluable for mountaineers, hikers, campers, and emergency responders. Ordinary people can benefit from it, too. You will never know when disaster strikes and you cannot start a fire because of environmental conditions.