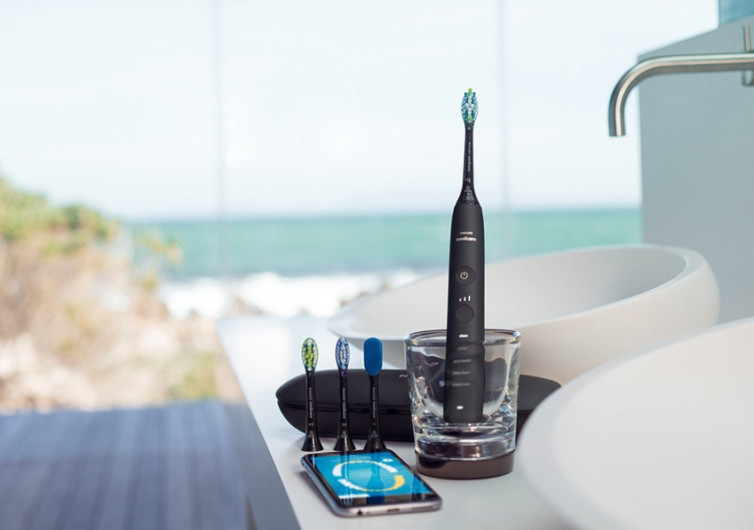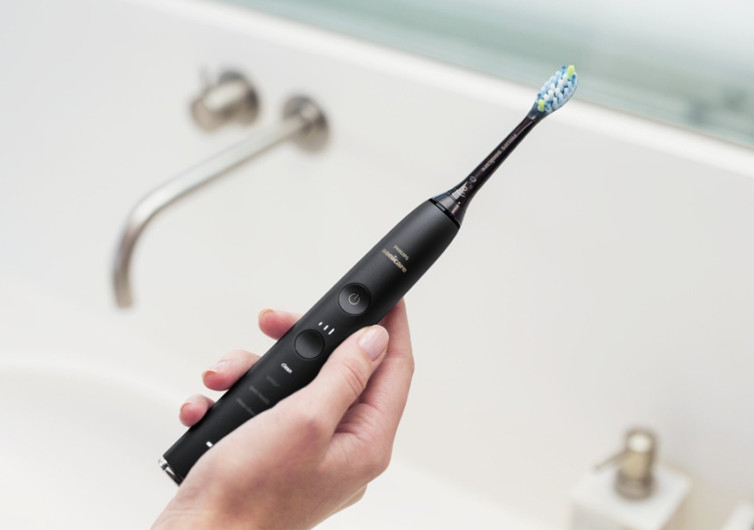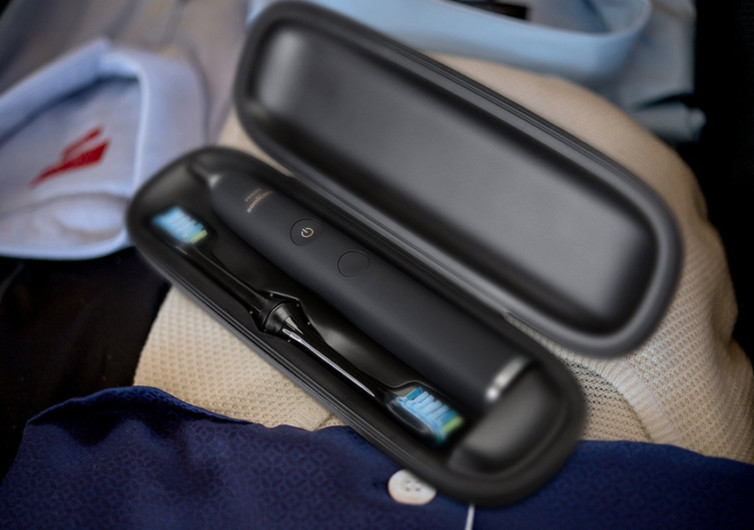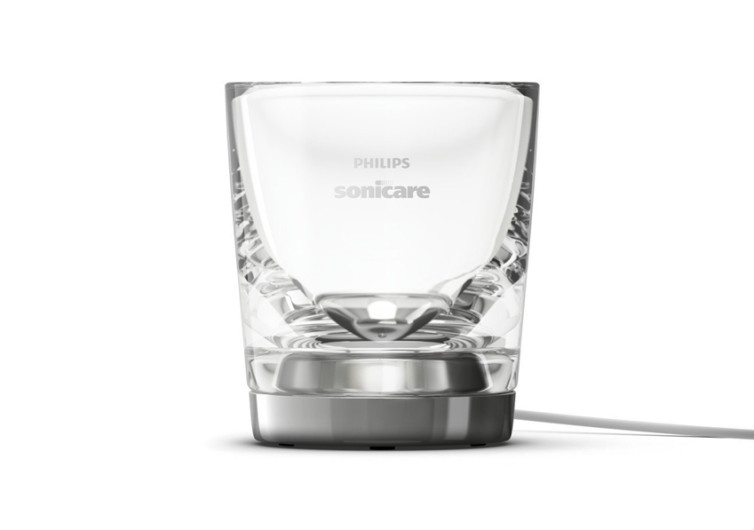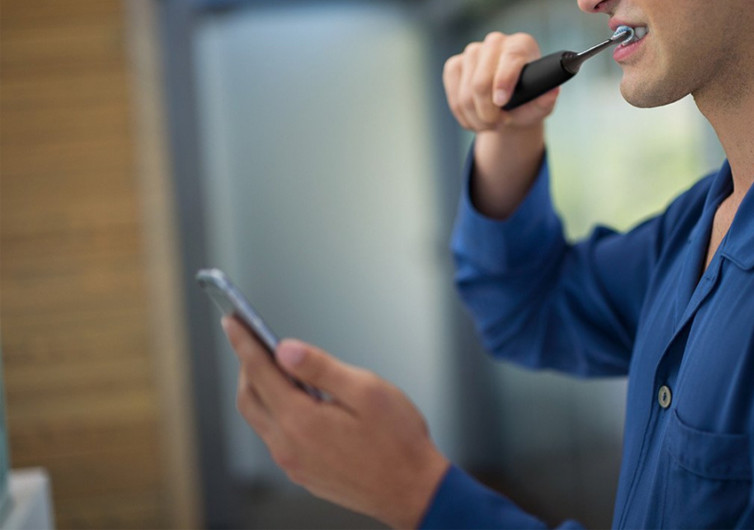 GearHungry may earn a small commission from affiliate links in this article.
Learn more
Philips Sonicare Smart Diamond Toothbrush
It's undeniably good-looking. But, the Philips Sonicare DiamondClean Smart Electric Toothbrush is more than just any other technology-embedded toothbrush that aims to appeal to a tech-crazed generation. It's the kind of dental appliance that you'll use over and over just for the simple fact that it is as lovely to hold as it is effective in achieving the ever-elusive set of pearly whites.
Embedded into the neat and futuristic design of the DiamondClean is a motor that can be set to 5 different cleaning modes, fully integrating the capabilities of Philips' 3 unique brush heads, helping ensure you get the deepest and most thorough cleaning for your teeth, gums, and tongue. Not only is the Sonicare so efficient in providing you a dental clinic-grade toothbrushing experience, but it also affords you exceptional versatility in controlling the speed or intensity of the brush movements. It's this absolute control that people love about the Sonicare.
While others say a whole lot of positive things about the mode-intensity variations in the DiamondClean, many look to its smart technology features as the definitive of its premium quality. Smart sensors built into the brush head allow the DiamondClean to be seamlessly paired with mobile devices, helping ensure you get the best picture of your brushing. It also comes with a location sensor which presents onto your mobile device screen a representation of your oral cavity, giving you an idea of which teeth surfaces you've missed. You no longer have to worry about scrubbing either as the DiamondClean comes with its very own dedicated microchip for such a purpose.
These smart technologies are geared specifically to help improve one's brushing techniques while promoting healthier oral and dental care habits. When used with an appropriate dental floss, the Philips Sonicare DiamondClean Smart toothbrush can ensure the best possible oral and dental health.