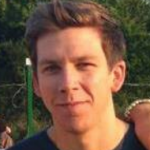 Support us! GearHungry may earn a small commission from affiliate links in this article.
Learn more
How To Achieve Perfect Lawn Lines
Don't you just love a perfectly manicured lawn? There is something almost therapeutic about gazing at absolute perfection and admiring how extraordinarily beautiful everything looks as a backdrop to such a pristine visage. What about at a stadium. Those perfect lawn lines are a thing to behold and you find yourself staring as much at those lines as you do whatever game you're watching.
Suburban lawns can look just as perfect as those in a stadium or that huge villa in the middle of gated community. With just a little bit of extra care, you too can achieve perfect lawn lines with these great tips.
1. Start With The Right Grass Seeds
Not all lawns are the same and some simply look better when you create lawn lines. You can make any lawn to look amazing, but grass seeds like Bluegrass give you lush, green grass that will look gorgeous with lawn lines. Other types can also look amazing with lawn lines, however, depending on where you live, the grass could look dry and lifeless in summer or cold and brittle in winter.
2. You Already Know The Basics
If you regularly mow your lawn, you've probably already made patterns in the grass. When we mow the lawn, we tend to push the mower from one end of the yard to the other, turn and then push the mower to cut the grass right next to the line we've already mowed. You've moved in one direction, then another. If you look back, you should be able to see the two different types of lines. Achieving perfect lawn lines is what you've already been doing, but with paying a little more attention to details.
3. Lawn Care
Perfect lawn lines require one thing. Perfect lawns. You need to regularly rid your lawn of weeds. Unfortunately, even the best methods are not permanent so you will need to regularly inspect your lawn and remove weeds as soon as you can. Those weeds will literally stand out like a sore thumb on your otherwise perfect lawn so get rid of the fast.
Grass is a plant and, as we all know, plants need fertilizer and water. To have a lush green carpeting look to your lawn you will need to feed your grass and water it regularly. Of course, this all takes time, a commodity many people don't have these days. If you have extensive grounds and you want picture perfect lawns, look at investing in smart sprinkler systems. This type of system can cover your entire yard and you can control the watering from any digital device. Ideal if you work long hours or plan on going away for a few days. You'll be able to set the system to water at a certain time every day, or better yet, you can monitor your yard and turn the sprinklers on from anywhere in the world, right from your smartphone. At least that way your sprinkler system won't be running while it's raining.
4. It Helps To Have The Right Mower
The type of mower you have will most likely depend on the size of your yard. Riding lawn mowers may be convenient, but if your yard is just slightly bigger than a postage stamp, push mowers may be the way to go. Unless, of course, you hate power cords and the smell of gasoline, in which case you should look at cordless lawn mowers.
To get those perfect lawn lines you can do a couple of different things. You can just push the mower up to one end of the yard, and back again in the opposite direction. You can also set the mower to cut slightly higher in one row and alternate with a lower mower in between. Most importantly, keep those blades sharp for a perfect finish.
For really large yards, you might enjoy riding on a zero turn mower. Zero turn mowers can turn on almost a zero radius making them ideal for tight spots and corners. But why waste your precious weekends mowing when robot lawn mowers can be programmed to mow the lawn for you in patterns you can program. All you have to do is sit back and relax with a cold drink or take off for a weekend of fishing.
5. Creating Lawn Lines And Patterns
Technically speaking, those lines and patterns we see on lawns is a trick of light.  Simply put, when you pass over the grass in one direction with your mower, the blades of grass will either be facing in one direction or the other and the ones that are facing you will usually be darker. This is what creates those stunning lines. You should be able to do this with a regular lawn mower, although the lines can look more dramatic if you use a roller.
Before you start mowing your lines, you need to pick a pattern. Take a good look at your yard. The possibilities are endless. You may want a simple striping pattern, which is the easiest. If you really want to get creative you can design diamond patterns, checkers or even do lawn lines in circles. This is especially stunning if you have a circular feature in the middle of your yard like a fountain or a stonewalled flower bed.
6. Keep Your Eye On The Lawn
Assuming you want to stick to perfect, straight lawn lines, one thing you will need to do is keep an eye on your lawn as you mow. Otherwise, you will have wavy lines and there will be a lot of overlapping. It's always best to start at the edge of your lawn such as your fence line or a straight pathway. Once you have mowed one complete line of grass, turn your mower around and mow in the opposite direction using the already mowed grass as your guide.
7. Don't Over Mow
We get it! Mowing the lawn every weekend is tedious and cuts into your relaxation time. Even so, resist the urge to cut too close to the ground. The shorter the grass, the less noticeable the lines so be gentle.