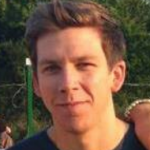 Support us! GearHungry may earn a small commission from affiliate links in this article.
Learn more
Perfect Latte Art
Obviously, sight is not a part of taste, but it does have a strong effect on our perception. Probably much stronger than you thought. The thing is that we taste with our brains, not with our taste buds and our brains are easy to fool. If this sounds strange, you should know that the science has already proven it.
An experiment conducted in France showed that even the most experienced wine experts can be tricked. The researchers colored white wine red and gave it to the connoisseurs. Believe it or not, they all were fooled into thinking they're drinking red wine.
And this peculiar fact about the human senses has been long used by restaurants in order to make their food more appealing. By making the food look good on the plate, the restaurants have made it taste better.
Of course, it's not only gourmet dishes that are served to look nice but all kinds of beverages as well. Therefore, you get all kinds of strange-looking cocktails in modern bars, beer and shots served in funny glasses and containers, and so on.
And we mustn't forget coffee, as well. Latte art has become a really popular thing lately, with almost every coffee shop having their own tricks on how to make interesting patterns. Although most of the baristas are reluctant to give away their little secrets, it doesn't mean that making latte art is too difficult. On the contrary, you too can do it in your kitchen!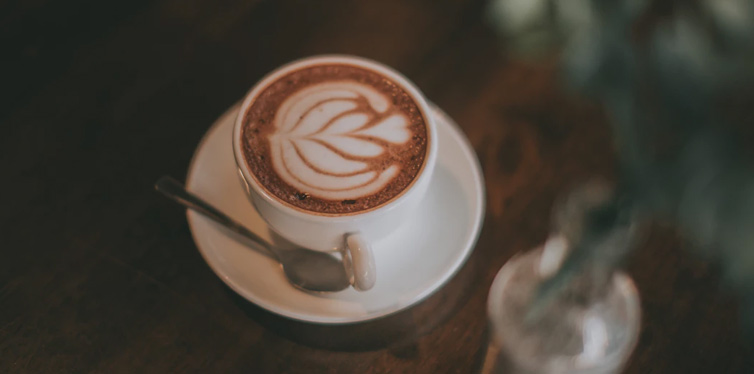 Stuff you need to make perfect latte art:
Okay, we're aware that not many people aren't even aware that such a thing as milk frother exists, nonetheless know where to buy it. But, worry not, because you can create the sort of milk foam that's ideal for latte art through the process of denaturation.
Basically, this type of foam can be made by adding steam to milk, which will cause milk fat to break into simple sugars, making it taste sweeter. To achieve this, you can use your microwave. The first thing you need to do is shake the milk in a jar vigorously. The next step is to put it in a microwave for a few seconds. The second step is super-important as microwaving the shaken milk will make the foam last longer. Otherwise, it will just disappear.
Pouring Milk Foam Into a Cup of Coffee
It may sound like an easy job but is actually pretty tricky. In order to be able to create latte art, you need to get the milk foam on the top somehow. And believe us, that's not easy. You need to do it slowly and carefully, making sure that the milk drains down first, leaving foam on the top. But, if you do it too slowly, the foam may stay in the jar. Not only will this make it difficult to make your latte art, but will also affect the taste of the beverage.
Another thing to pay attention to is not to lift the milk jar/steam pitcher away from the surface of the coffee. If you do that, the milk you're pouring will dive into the espresso crema, instead of ending on top of it. In turn, it will be impossible to create latte art later on.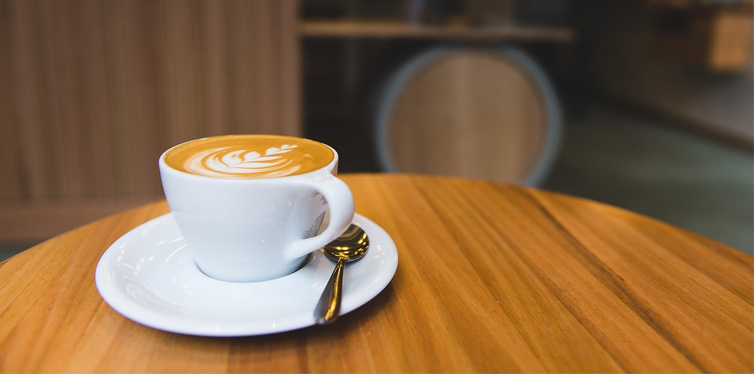 4-Step Process for Making Perfect Latte Art
There really is no point in learning how to make latte art from a book. You need to get your hands on it. Practice makes perfect, so even if your first attempt ends in a disaster, don't despair. Just keep on doing the same until you create your perfect latte art. The best thing is that the whole process is pretty easy to remember. You just need to follow these steps!
Step 1 – Making the foam
Making the milk foam is easy if you own a frother or steaming stick. The alternative is to use a microwave. Whatever you do, just make sure that you're using the right kind of milk. Our advice is not to use whole milk, but 2% milk (reduced-fat milk) instead.
You may think that the more fat, the better the foam, but the truth is that milk with less fat provides the largest bubbles. Apart from cow milk, you can also use some non-dairy alternatives like coconut milk, rice milk, almond milk, or the ever-popular soy milk.
Step 2 – Making the espresso
Once you're done with making milk foam, it's time to make a cup of espresso. We're not going to tell you how to make it, as it depends on your preferences, as well as what kind of coffee machine you're using to make it. But, there's one piece of advice we're going to give you – as you're making latte, that is, espresso with milk, it's best to make it stronger. Otherwise, the aroma of the coffee may disappear.
Step 3 – Pouring the milk
As we've already mentioned, the way you pour in the milk is essential. You need to do it neither too quickly, nor too slowly. Obviously, it's not easy, but we're sure you're going to get ahold of the technique after a couple attempts.
Step 4 – Making a pattern
The so-called etching is a style of pattern making that involves using a coffee stirrer. Basically, you just need to move the foam over crema, creating your own art. The other, a much more difficult way of creating espresso art is called free pouring. If you decide to use this technique, you will be able to make several patterns, the two most common of which are fern (rosetta) and heart.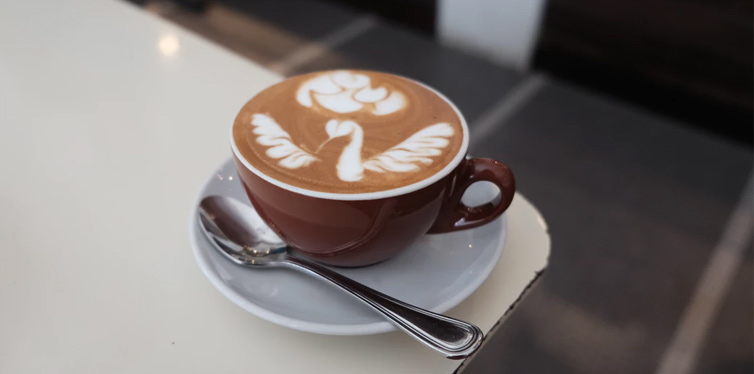 Creating a Rosetta Pattern
Step 1 – Start pouring the milk, moving the jug sideways
Step 2 – Once you spot foam appearing on the top, start moving the jug backwards
Step 3 – When you're near the end, move the jug quickly in a straight line across the pattern
Step 4 – The last thing you need to do is shake the cup carefully, side-to-side
Creating a Heart Pattern
Step 1 – Pour the milk in side-to-side motion in only one area of the cup
Step 2 – Move the jug a bit forward and keep on pouring the milk until you fill the cup almost completely
Step 3 – Pour a quick straight line forward at the end and a heart will appear before you

Latte Art Hack
For the end, we've decided to give you away a little secret that many big-name coffee shops use to create interesting latte art in a matter of seconds. All you need is a metal/plastic cutout of a pattern like a flower or a leaf, and a little bit of chocolate powder. Just pour the powder through the cutout and voila, you've just created amazing latte art, effort-free!
If you're wondering where to find those stencils, we say Amazon. Alternatively, you can make them on your own, by cutting a pattern into a piece of linoleum, using a safety scalpel.