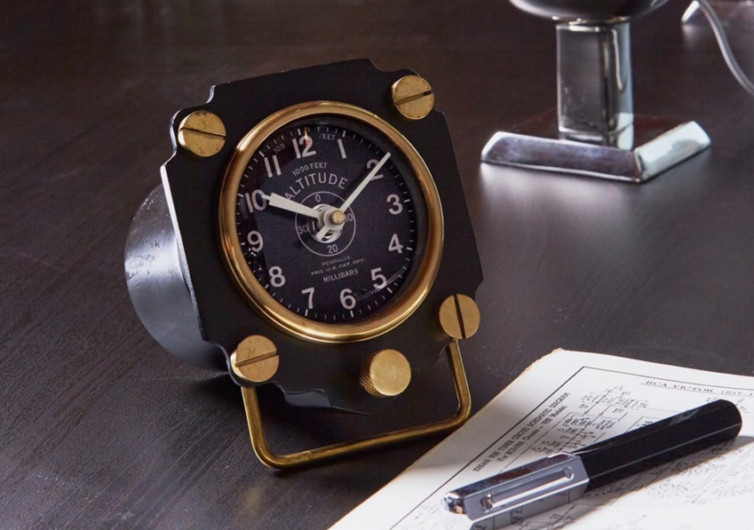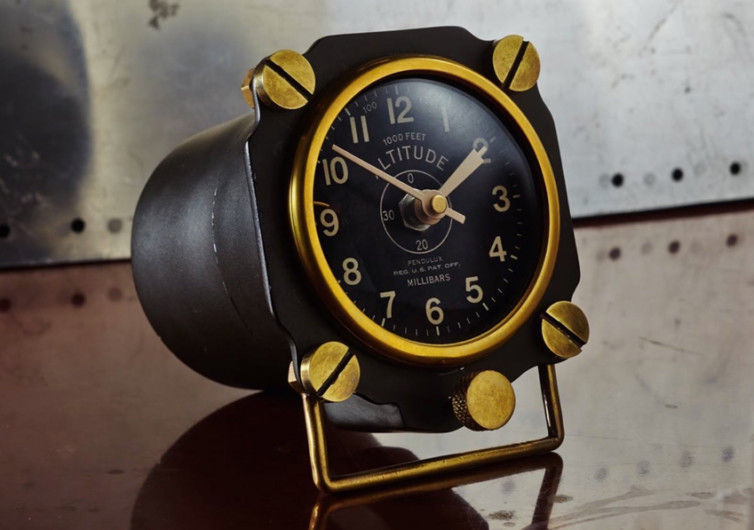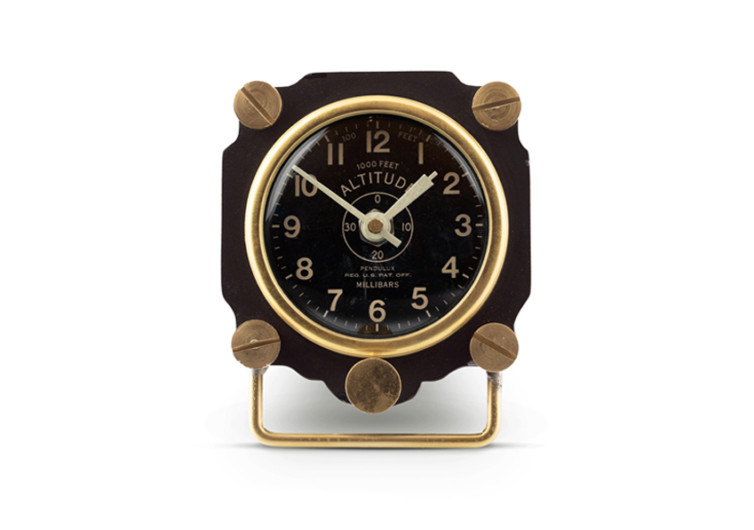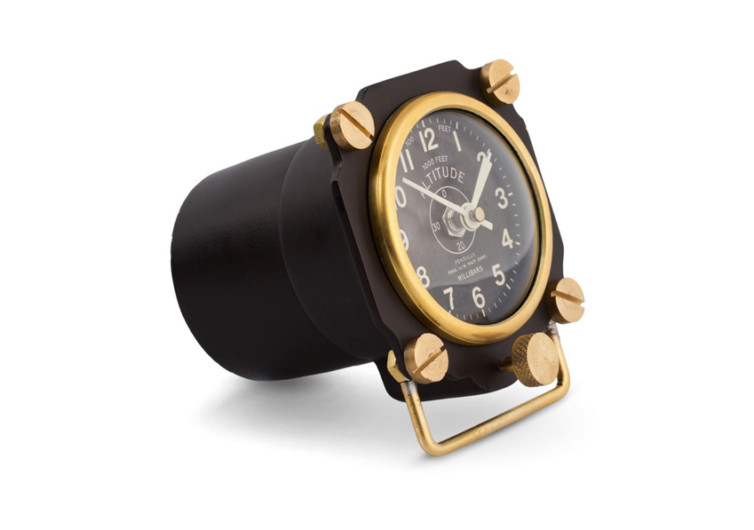 GearHungry may earn a small commission from affiliate links in this article.
Learn more
Pendulux Altimeter Table Clock
The Pendulux Altimeter Table Clock draws inspiration from one of the most important gauges of WWII airplanes. It is a desktop chronograph that doubles as an elegant décor. This table clock can bring you memories of yesteryear when people still relied on analog devices.
The Altimeter is a chronograph masterpiece. It combines elements of heritage military, vintage nautical, and retro-futurism in its design. This is more than ready to initiate a meaningful conversation with anyone who happens to see it on your desk.
The table clock features cast brass and aluminum construction. These metals give the Altimeter a more refined look. The use of brass gives the table clock that authentic vintage feel. It can only grow more beautiful with the passage of time.
The Altimeter measures 6.5 inches deep, 4 inches wide, and 5 inches high. Its dimensions suggest that it came straight from the instrument panel of a vintage Spitfire or Hellcat. While it is small, the Altimeter is surprisingly heavy. It weighs about 1.6 pounds. This is heavier than your conventional table clocks. The good news with such heft is that the Altimeter is more secure on your desk.
The Pendulux Altimeter comes with a black dial with dark gold-colored indices and numbers. The watch hands come with a lighter color for better visibility from across the room. These elements do not have luminous materials that can help improve their visibility at night. However, they do make it easy to read and tell time during the day or in well-lit environments.
The frame of the Pendulux is a lot similar to the instrument gauges of a vintage warplane. The large screw-type accents further add to the vintage look of the table clock.
The Pendulux Altimeter is great for those who want to add a touch of 19th century elegance on their desks.
CHECK PRICE ON HUCKBERRY.COM