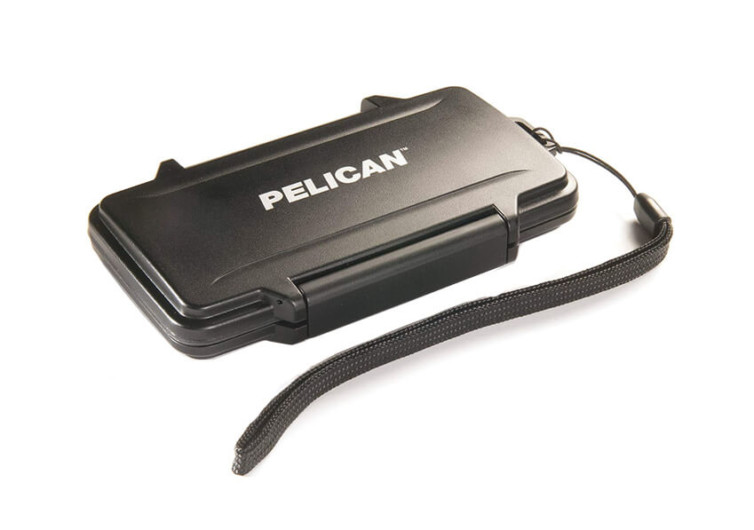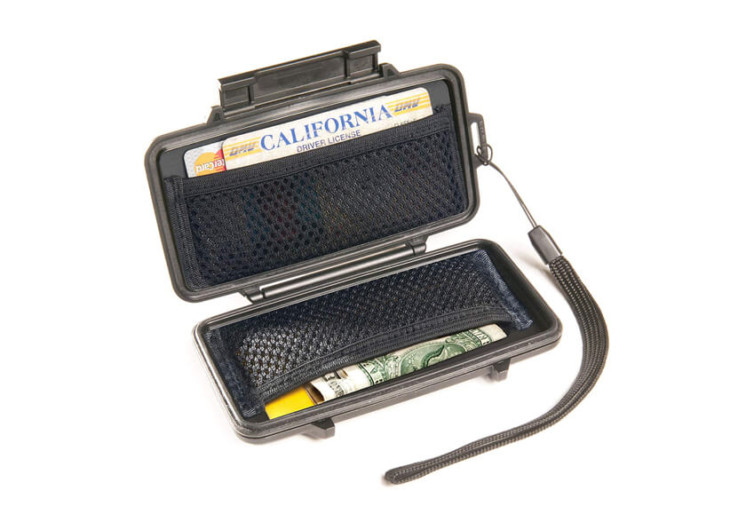 GearHungry may earn a small commission from affiliate links in this article.
Learn more
Pelican Micro Sport Wallet
Forget about conventional wallets if you're heading outdoors for an adventure of a lifetime. What you'll need is the ruggedness of the Pelican Micro Sport Wallet to protect your sensitive stuff from the harshest environments. It's water-resistant, crush-proof, and comes with enough space to hold all of your essentials.
The Pelican features a hard shell that protects its contents with utmost efficiency. The clamshell design forms a tight seal on the opening, further protecting its contents from moisture and dust. It has an ingress protection rating of 54, making the Pelican suitable for outdoor adventures.
Opening the Pelican is easy with its integrated latch locking mechanism. Inside the wallet is a pair of mesh pockets for storing and organizing your essentials. Store your cards in one pocket while stash your cash in the other. And if you wish to put in more of your stuff, you can always do so without worrying about the Pelican's thickness. It can accommodate your car keys, too.
One noteworthy feature of the Pelican is its buoyancy. It can fall into bodies of water and it will float to the water's surface. This is regardless of the weight of its contents. You won't have issues about having your stuff sinking to the bottom. You'll never have to dive in to retrieve it.
The Pelican also comes with a built-in nylon lanyard. You can slip this onto your wrist or loop it through your belt. It's a neat feature that can help secure the Pelican wallet in your hands. You can also attach it to your travel backpack or any other gear that you may have.
The Pelican Micro Sport Wallet comes with a design that's ideal for athletes and outdoor enthusiasts. It has robust construction that allows it to survive in the harshest environments while protecting your most precious items.