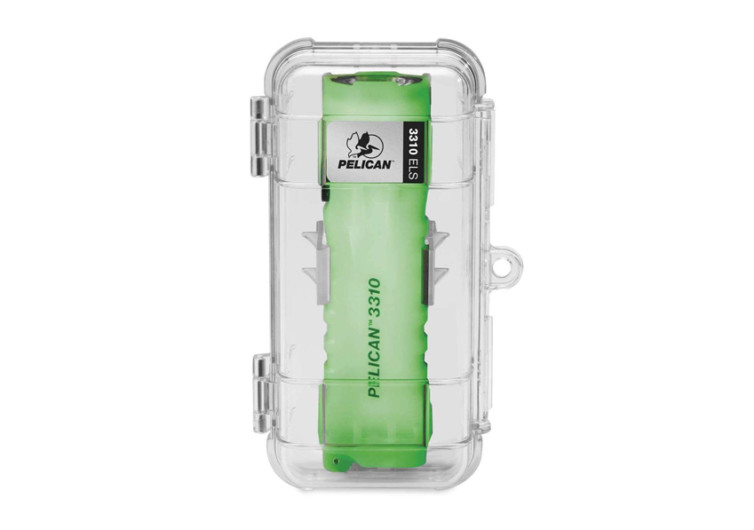 GearHungry may earn a small commission from affiliate links in this article.
Learn more
Pelican Emergency Lighting Station
The Pelican 3310ELS is a lighting solution that can make total blackouts seem like daylight. It's an emergency illumination system that features one of the most unique technologies you can ever get from a wall-mounted lighting station.
Measuring 10.2 inches long, 6.6 inches wide, and 2.1 inches thick, the Pelican is not an ordinary LED flashlight. It features a photo luminescent technology that allows it to gather ambient light. It allows the device to emit a characteristic glow in the dark. This is handy in situations where there is a sudden power outage.
Since the eyes will take time to adapt to the sudden loss of light, the glow-in-the-dark feature of the Pelican makes it very easy to spot in total darkness. The polymer material that makes up the photo luminescent technology is also indestructible. It will last you many years.
Housing this ingenious technology is a protective enclosure made of clear polymer. It is a durable material that serves to both protect the LED flashlight and amplify the light. When you combine these two elements, you get a lighting station that can serve as a beacon in total darkness. It's like a lighthouse that guides ships to the safety of the shore on a stormy night.
The Pelican's illumination capabilities are also remarkable. When turned on high beam, it can create a beam distance that reaches 787 feet. When turned to its low beam, it can still illuminate a considerable distance of 265 feet. When running at full beam, the Pelican can stay operational for almost 9 hours. If you switch the Pelican to its lowest setting, you can extend its battery life to 190 hours.
As long as you have the Pelican 3310ELS Emergency Lighting Station, you will never have to worry about blackouts ever again.