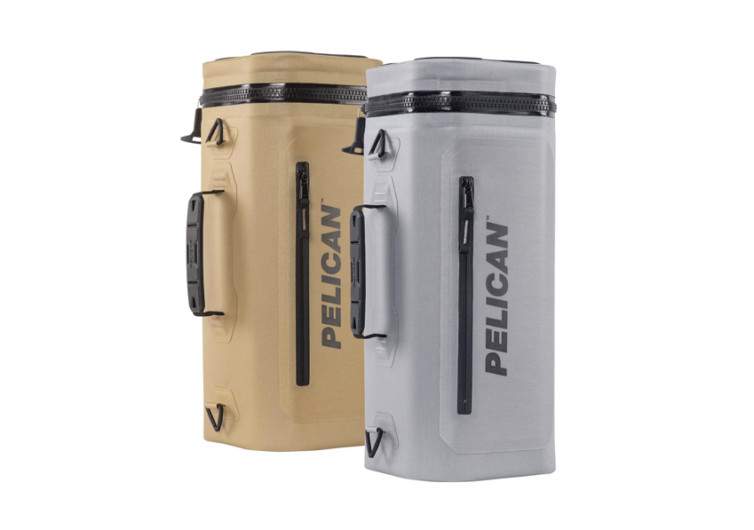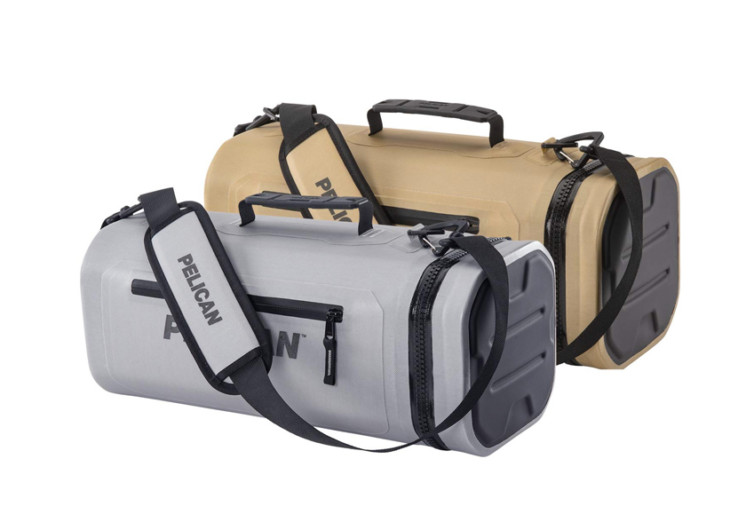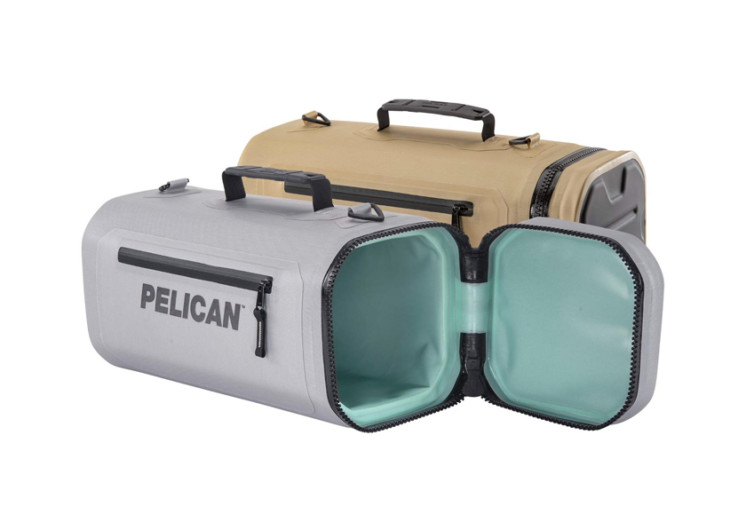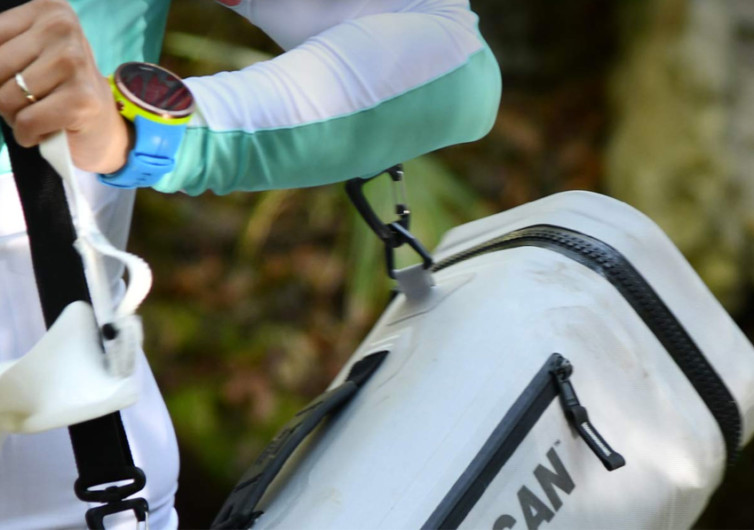 GearHungry may earn a small commission from affiliate links in this article.
Learn more
Pelican Cooler Sling
Conventional coolers are not as portable and durable as the Pelican Cooler Sling. This is a neat contraption that every outdoor adventurer should have. It has enough space to keep your beverages and food items cool for the rest of the day. The Pelican is also as tough as Mother Nature herself.
Measuring 18.3 inches tall and 7.5 inches on all four sides, the Cooler Sling is like an extra-large tumbler with a sling. Inside this cooler is an insulation material made of high-density closed-cell foam. It does not have double-walled construction but it does a decent job keeping your items cool. Its 8.5-liter interior is spacious enough to handle several cans of beer or a bucket of ice for the fish that you'll catch.
The base features a compression-molded material. This increases the Pelican's structural rigidity while also giving the cooler its form. Outside the Pelican is an 840-denier fabric material that's double-coated with thermoplastic polyurethane. The design helps the Cooler Sling to stand up to outdoor abuse. It is also puncture-resistant allowing you to retain its cooling efficiency.
The lid of the Pelican features a single zipper closure. Pelican utilized the most advanced zipper system to enhance the product's leak resistance. This helps keep the interior cool, making sure that your icy cold beverages stay icy until you need them. The same system also prevents the ingress of moisture and dust into the cooler's interior.
To make it portable, Pelican integrated a padded shoulder strap into the Cooler Sling. There is also a grab handle in case you feel like carrying the pack in your hand.
The Pelican Cooler Sling is a great addition to your outdoor adventure gear. It is a durable solution to the ever-growing need for cold foods and beverages on the go.