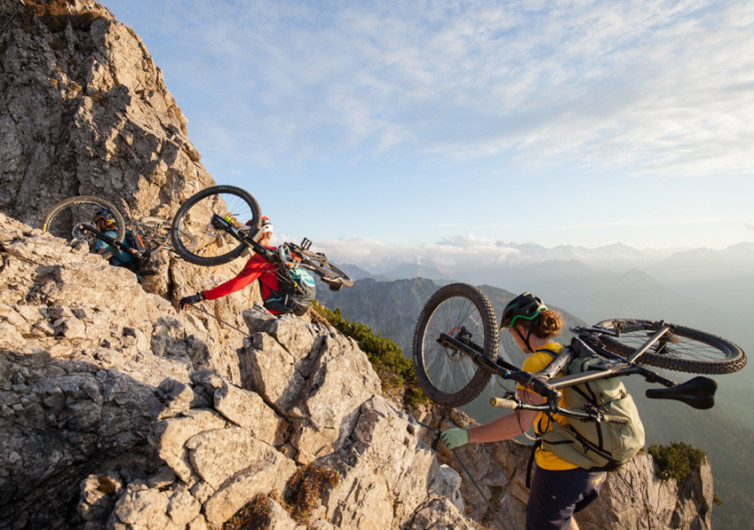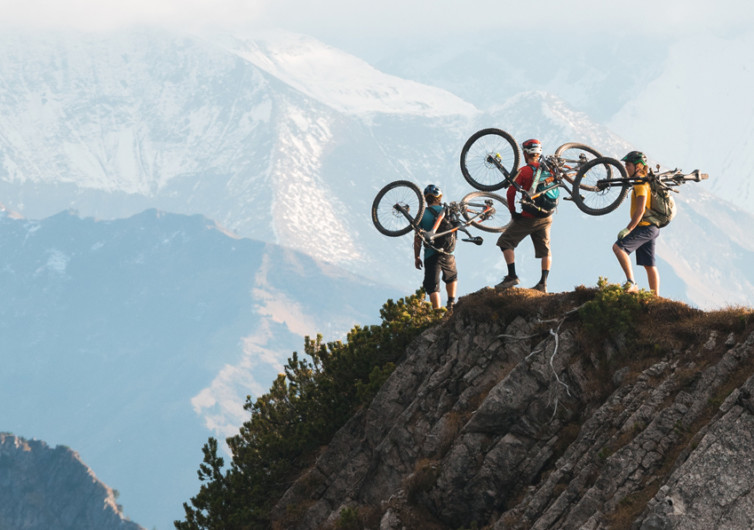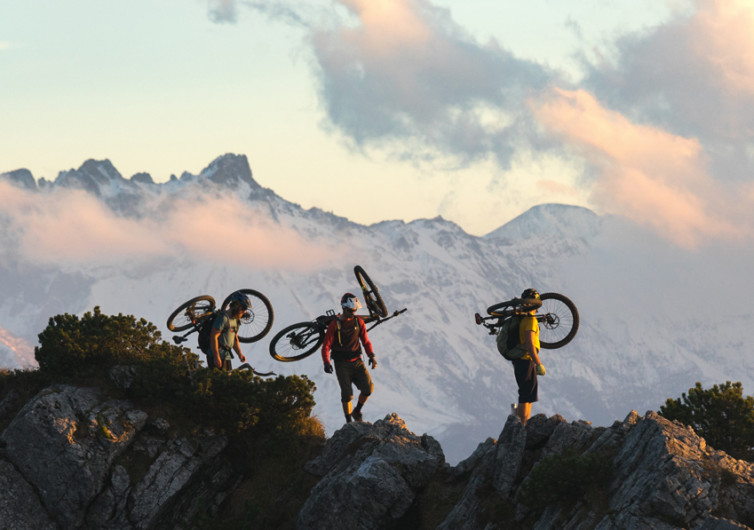 GearHungry may earn a small commission from affiliate links in this article.
Learn more
PeakRider Bike Carrying System
The PeakRider Bike Carrying System is built to make your hikes a lot easier even when you have your bike. This product was made with the intention to ease your outdoor experience by allowing your bike to be carried on your back. It's easy to adjust and it's easy to carry.
The PeakRider Bike Carrying System comes in two parts, the telescopic rod, and the Cone-Strap. The telescopic rod is placed inside your backpack and can fit through your backpack's water supply whole on top. The great thing about the PeakRider is you can easily assemble the carrying system without so much as a fuss. Once you place the rod in the backpack, strap the Cone-Strap to the bike. Then, carry your bike and hook the cone to the rod. Just like that, you can carry your mountain bike or your commuter bicycle on your back.
Stability and balance are important for carrying heavy loads, especially while you're hiking. Fortunately, PeakRider understands the struggle of having to carry your bike around. The PeakRider Bike Carrying System allows you to carry the whole bike equally on both sides. The weight is even once you carry it on a backpack. If you're passing through a narrow trail, you can also move the bike to the side. The cone is wide enough for you to be able to move the bike from side to side.
With the PeakRider Bike Carrying System, you can now hike using your two hands. There's no other equipment needed but the two components. Once you get that setup, you no longer have to worry about falling because you get an imbalance by the bike's weight.
The PeakRider Bike Carrying System is currently found at Kickstarter and you can preorder yours on the site, too. It's compatible with current bike backpacks with a water supply opening on top.