GearHungry may earn a small commission from affiliate links in this article.
Learn more
Overnight Hike Essentials
If you're heading off on an overnight hike for the first time, you don't want to run the risk of looking like an amateur, especially if you're going with friends. So if you've no idea what to take with you, you'll find all the help you need here to avoid make common first-timer mistakes that will mark you out as a complete novice and which will lead to your having a less than pleasant trip.
The first step is knowing where you're going to be hiking, the terrain you'll be facing and the dangers that you could encounter. For example, the equipment you'll need will be very different if you're hiking close to civilisation for a single night than if you're heading off for several days in the wilderness.
Overpacking is the biggest mistake rookies make. Nothing will make your hike more unpleasant than having to lug around an enormous backpack full of stuff you don't need. However, covering the basics is also important as you don't want to arrive in the middle of nowhere to discover you've left your sleeping bag on the living room floor.
Here are some the key essentials you're going to need for your overnight hike. Feel free to adapt this list to suit your needs depending on where you're going.
What Kind Of Clothes Do You Need?
The season you're travelling in and the climate of the region in which you're hiking is going to dictate what clothes you need with you. However, no matter where you're heading, layers is the key. You don't want to have to drag a heavy jacket or down coat around with you on an unseasonably warm day, but freezing in a t-shirt probably isn't a great idea either.
In general, you should take three layers – a base layer for the top and bottom, an insulating mid-layer and a shell outer layer. Extra compression socks to avoid wet feet on the trail, hiking gloves and a hat as well as sunglasses should be sufficient to keep you going on a short hike. You can find some suggestions for the best hiking pants here.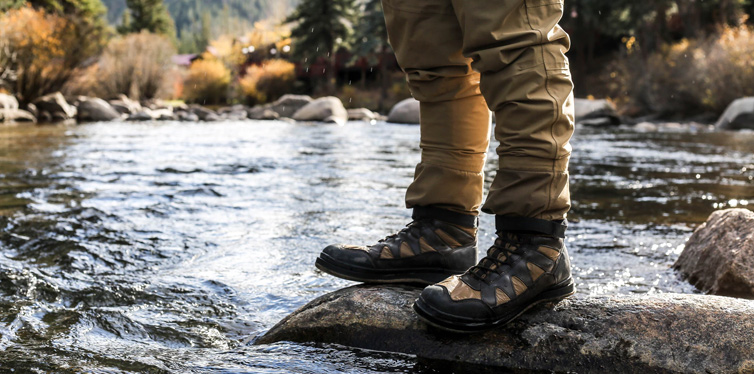 Food And Shelter
You'll probably need to take a tent with you when going on an overnight hike as it will protect you from insects and the elements. A sleeping pad and sleeping bag are also essentials, as well as some nutritious food to replace all the calories you're going to burn as you hike.
Cold food is easy to carry, and nutrition bars, dried fruit, jerky and nuts are great, especially if you're only on a one-night hike. If you're staying on the trail for a few days, you might want to reconsider and take some food you can warm up too, but planning carefully to make sure you don't take along too much or too little is important.
Bring snacks, a dish to eat from and a utensil, a cup, a camping stove and fuel if you're going to be heating your meals and some food storage that is animal proof. It also goes without saying that staying hydrated is vital, and you have two options here. You could either pack all of your essential water in a container, but this could prove cumbersome to carry around for any length of time.
Alternatively, you could take along a water purifier which lets you use water from a stream or lake en route.
Items To Make You Comfortable
Whilst we promise you won't actually die on the trail without your biodegradable toilet paper or portable toilet, it's going to make your experience that much more pleasant. Sunblock, bug repellent and hand sanitizer are just some other items you might want to pop in your bug out bag.
A charged mobile phone is another essential, (although you may not have any signal depending on where you're heading), while a first aid kit and a headlamp should also be key items to take along.
One further item to always take along with you is an emergency hiking kit which should, at a minimum, include: a chair, a radio, whistle, watch, duct tape, a knife, a compass, a map, a firestarter, a waterproof lighter, a space blanket and a large bin liner.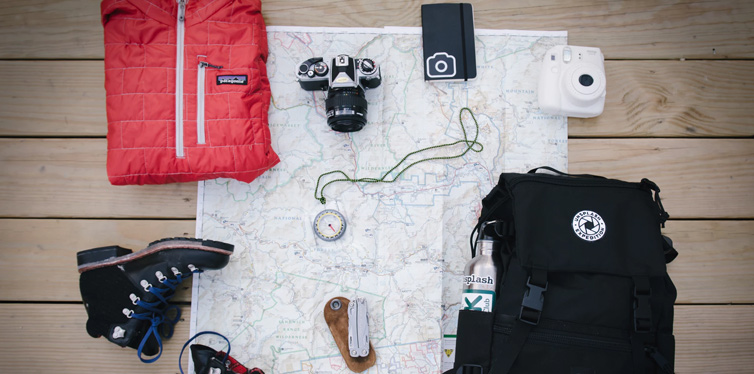 Drawing Up Your Trip Plan
Of course, it would be foolish to head off for a night on the trail without having a plan in place. That would be a recipe for disaster, especially if something untoward were to happen to you while you were out and about.
Before you set off, make sure you have told someone else about your plans and where you're planning to go, and if you are hiking alone in a remote location, tell the local police or park rangers the area that you will be hiking in and when you are planning on coming back.
Don't think that just because you aren't heading off to the wilderness that you don't need to tell anyone where you're going. It's still important to make sure that somebody is aware of your plans just in case something happens.
If you change your plan once you've embarked on your hike, either because there's a problem on the trail or you just have a change of heart, make sure you let someone know about your change of plan so that you can stay safe.
Follow these handy hints and you're sure to have an amazing time on your overnight hike, and you certainly won't look like an amateur, even if it is your first time!