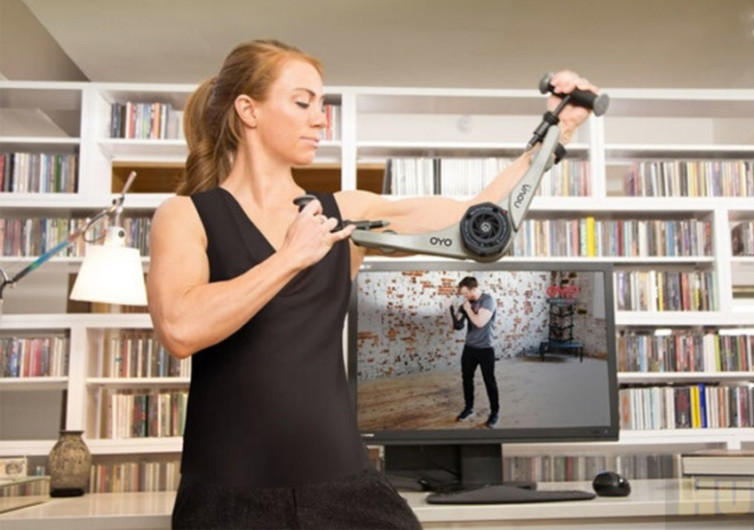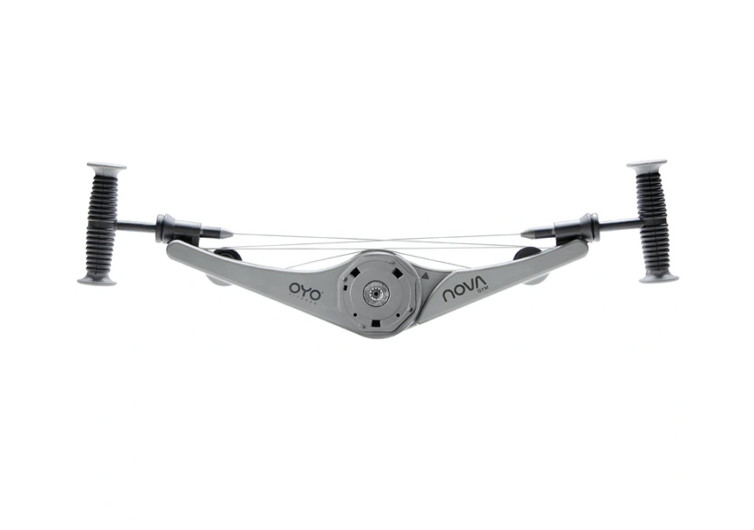 GearHungry may earn a small commission from affiliate links in this article.
Learn more
OYO NOVA Gym
Home gym equipment can be expensive and bulky, but there is an option though that's easier on the pocket and the storage aspect. The OYO Nova Gym hits the spot when it comes to solid fitness routines at home.
The OYO Nova Gym aims to provide fitness enthusiasts with a home gym that very little carbon footprint, easy to store, and allows men and women to tackle a bevy of beneficial exercises that will help burn fat, keep themselves trim or build strength and muscle.
Firstly, you won't be able to say no to the convenient set-up of the package. The OYO Gym device makes use of Flexpacks, items that are responsible for all exercises you can get out of the equipment.
Each SpiralFlex FlexPack has a total rating of 10 lbs. and is designed to give up to 40 lbs. of resistance. Amazingly though, these packs only weigh a mere 2.5 lbs. All equipment are portable and foldable and easily fits inside bags, backpacks, and duffel bags. You can bring this set-up anywhere and never miss a gym day.
Another highlight of the system is the use of NASA technology in the form of SpiralFlex. Spiralflex in fact provides similar benefits as free weights like muscular growth and strength-building. Unlike the first OYO Fitness offering—the Personal Gym, this one actually comes with 60 percent more resistance.
You will surely feel the burn in this one and its effects after regular use. Furthermore, the SpiralFlex 'packs may have the same smooth feel as free weights, but it's lighter and gives the resistance one needs for a solid workout.
To make the whole set-up durable in times of great resistance, the NOVA Gym is supplemented with strong T-handle grips bearing steel inserts and nylon-coated stainless-steel cables. This is a great at-home gym for those on a budget and folks tending smaller dwellings.