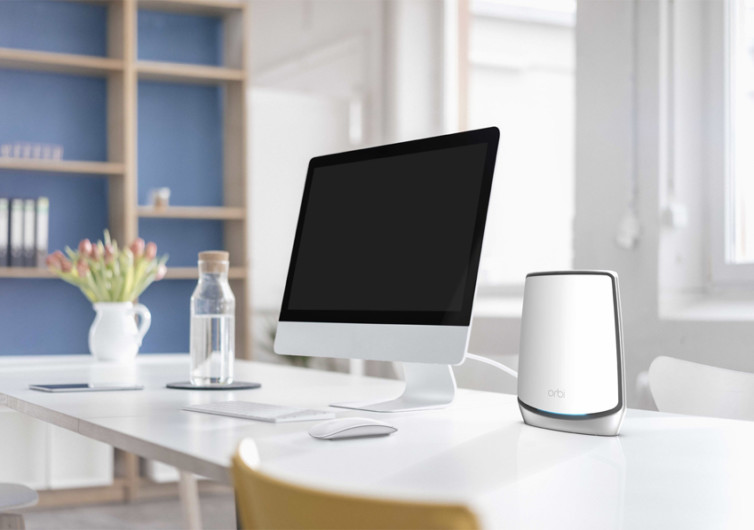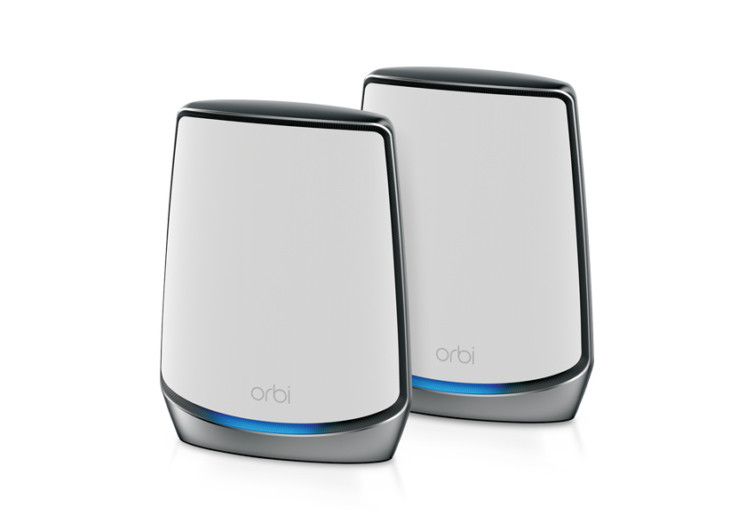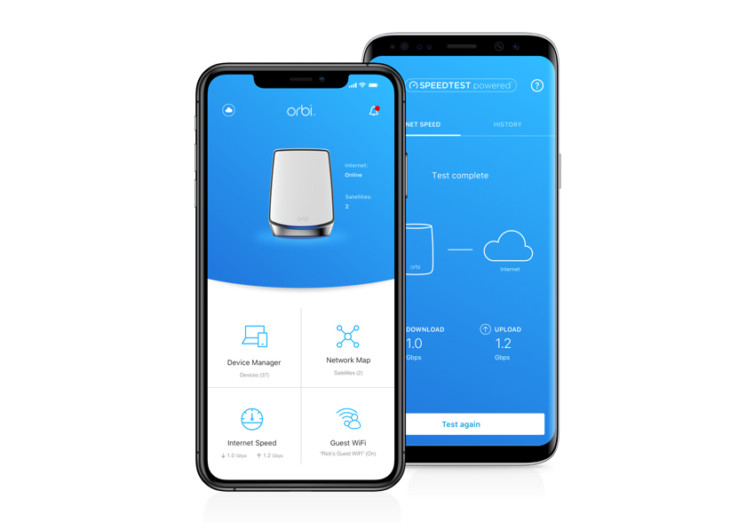 GearHungry may earn a small commission from affiliate links in this article.
Learn more
Orbi WiFi 6 System AX6000
Today's smart homes rely on strong and fast wireless connections to communicate with a vast array of smart home devices. Unfortunately, many of the WiFi routers do not provide ample coverage to homes with large floor areas. Their internet speeds also suffer as the number of connected devices increases. NetGear has the answer to this dilemma. The Orbi WiFi 6 System AX6000 offers you a stable and fast wireless internet connection over a larger area. It is what every smart home needs.
The Orbi 6 is a revolutionary WiFi device that can cover a staggering area of 5,000 square feet. The system includes a satellite and a router to make it more efficient. The AX6000 also comes with the AX Mesh WiFi technology. It guarantees stronger internet connections for multiple devices. One can enjoy video streaming at amazing 4K to 8K UHD resolutions. Online gaming using multiple screens is never an issue with the AX6000.
The 6th generation WiFi technology promises increased capacity of up to 4 times conventional 802.11ac systems. It does not matter how many devices connect to the Orbi 6. It will handle them with seamless efficiency. It is capable of delivering 6 Gbps of wireless internet speeds.
The NetGear AX6000 is also very easy to set up. There is the Orbi app that one can manage in a mobile device. It can support internet speeds of multigigabit proportions. There is a 2.56 Gbps Ethernet port that enhances the capabilities of its WAN and LAN ports. The system also works with the Google Assistant and Amazon's Alexa voice assistant protocols.
Living out your dream of a truly integrated smart home is now possible with the NetGear Orbi 6 AX6000. This is the unifying element in your vast array of internet connected devices. Your smart home is now smarter than ever.
CHECK PRICE ON NETGEAR.COM