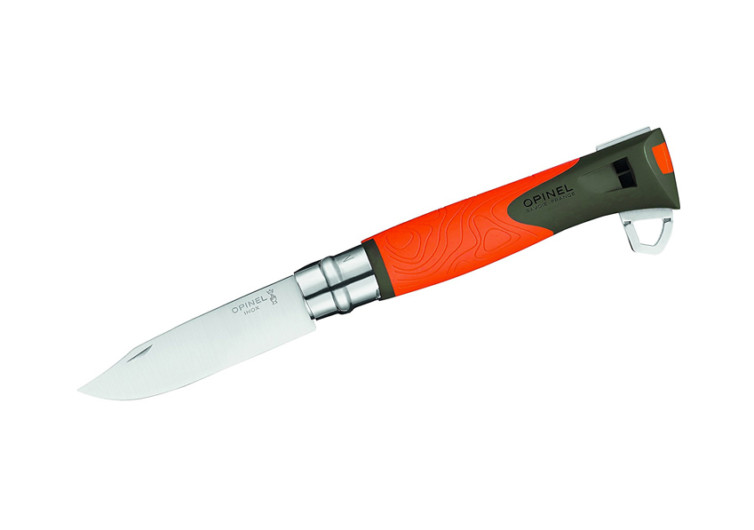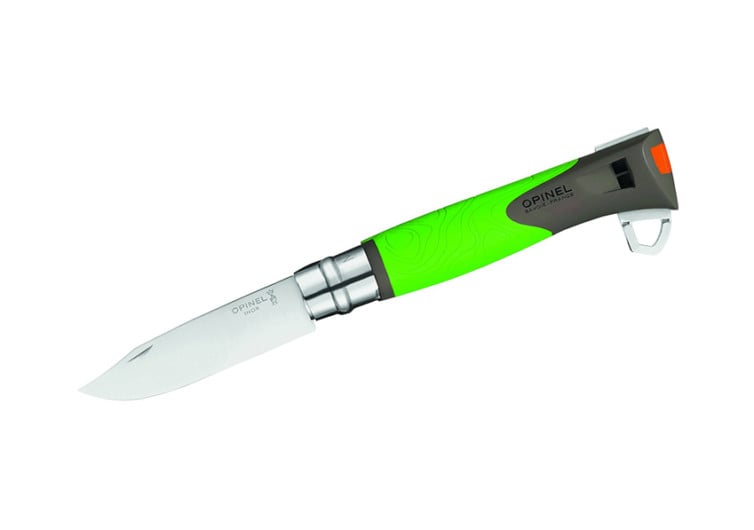 GearHungry may earn a small commission from affiliate links in this article.
Learn more
Opinel No 12 Explore
Opinel has been creating folding knives for many decades. These have been used by outdoor adventurers such as explorers, hunters, campers, and bushwhackers. Its No. 12 Explore follows in the remarkable tradition of fine craftsmanship, sturdy construction, and meaningful design of the company to give you a folding knife that survivalists all over the world will truly appreciate.
A sure favorite among survivalists and other outdoor adventurers, the Explore comes with a couple of features that will help you easily start a fire as well as a safety whistle to attract attention should you need one. There's a retractable field dressing hook, too. These may be insufficient for the toughest and most demanding survivalist, however. But for those who already have a complete line of survivalist tools in their belt bag, adding the Explore shouldn't hurt.
Opinel utilized a modified version of stainless steel to create its 3.94-inch long blade which has also been treated with chromium to give it remarkable resistance against corrosion. Even the toughest environments will never cast any form of oxidation on the Explore's shiny cutting surface. Its 40% carbon content, at least, helps ensure you've got the cutting edge that you require even in the most demanding of circumstances.
The handle is made of durable and heavy-duty fiberglass-reinforced polyamide. It's engineered to withstand shocks, moisture, and extreme temperatures. It doesn't matter if you decide to bring it to the Arctic Circle or through the Saharan desert, the fact is that the Explore will never give up on you either. It may have a more traditional design but you can always count on Opinel to make the Explore fully capable of standing up to the rigors of contemporary and modern expeditions.
Protecting the folding knife is the Virobloc safety ring, making sure your Explore doesn't deploy when it's supposed to be closed and close when it's supposed to be fully open. It's the peace of mind it affords you that makes the Explore quite a good piece to have on one's hand.
Opinel's No. 12 Explore can be your best friend in the wild or trusted assistant right in your home.