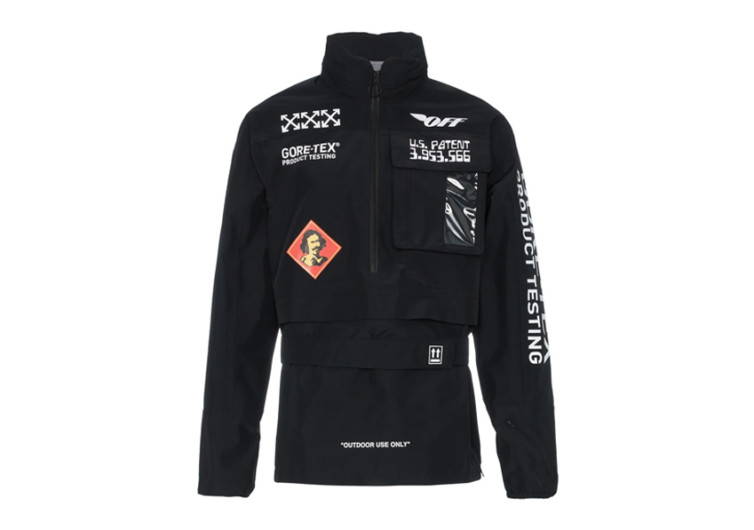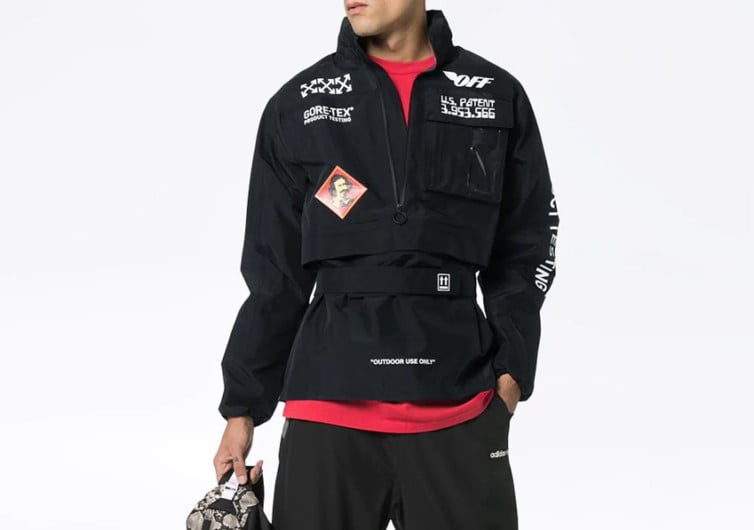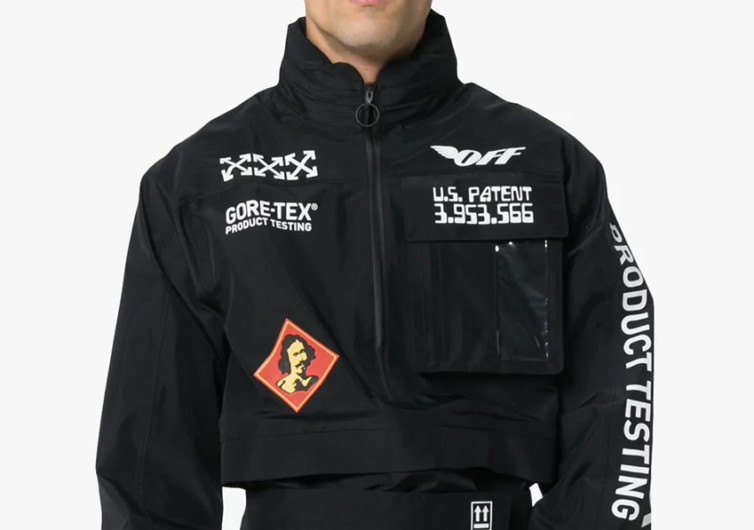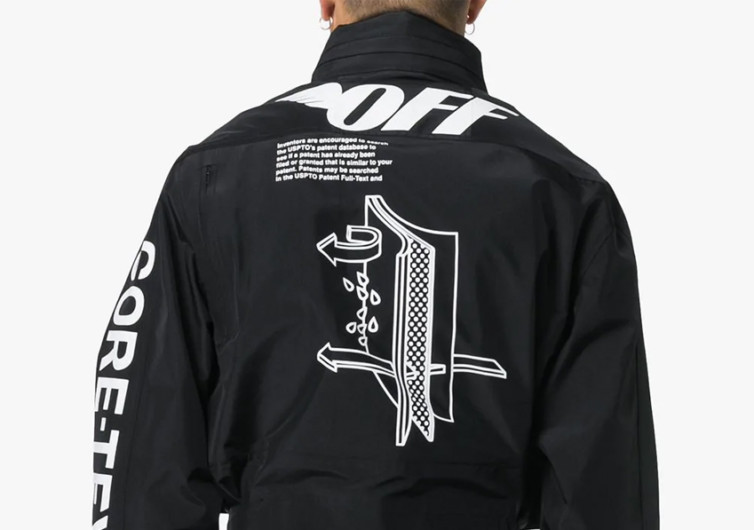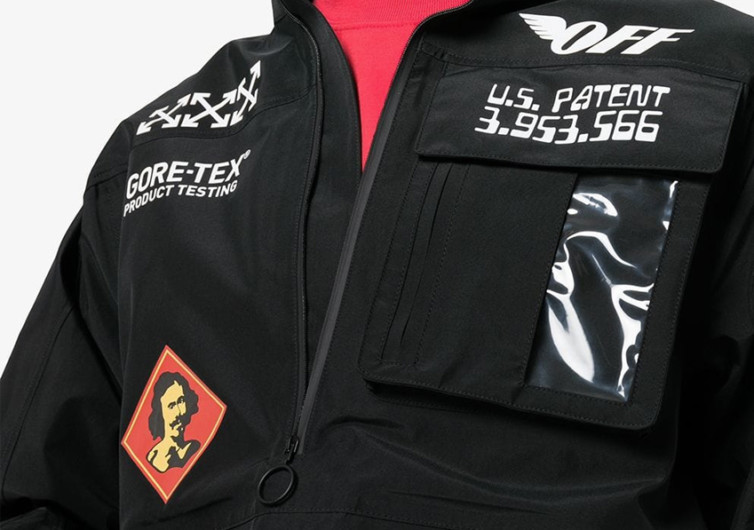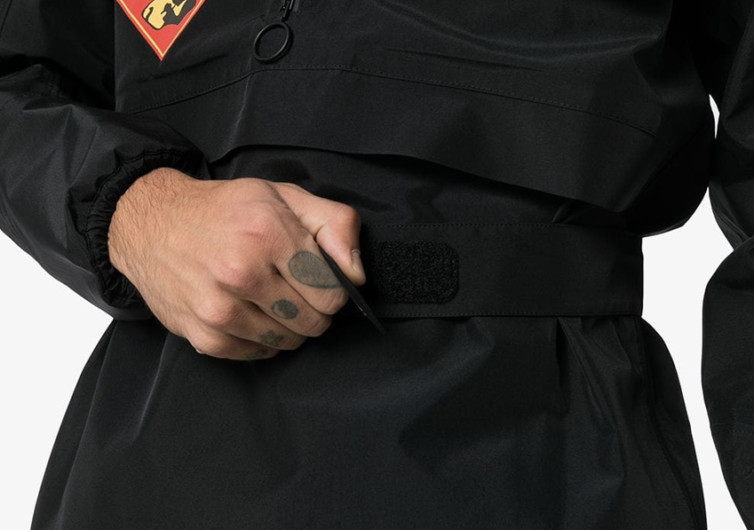 Off-White Gore-Tex Anorak Jacket
Some folks believe that Virgil Abloh is a sham for slapping on his logos onto designer tees that are already in the market. Yet there are those folks who also believe in the cutting-edge designs of Abloh such that they're pretty much willing to follow the designer in his exploits. One of Abloh's latest creations that feature his now-iconic use of oversized logo patches and sufficient branding is the Off-White Jacket.
Contrary to what some may feel about the jacket, it is something of a cross between an ordinary jacket and a vest complete with a military style pocket on the left chest. But what is even more remarkable is that there's a plastic pocket within the front pocket itself. It's a design that is going to challenge conventional notions about pockets and jackets in general.
Most jackets typically come in a straight cut, but the Off-White comes with an odd design that accentuates one's waist. It's like having an above-the-navel kind of vest that's placed over the black jacket. From the looks of it, it is easy to think that Abloh drew his inspiration from the field uniforms of the military. Only one can guess.
Made of polyamide and polyurethane, the Off-White Jacket is not only comfy on the skin, it's also durable enough to protect one from the elements. It comes with heavy-duty front zipper that works like a charm when it's windy and chilly outside. It is as good as a windbreaker jacket. The extra-high collar stands up, giving it the impression of the overalls worn by professional racecar drivers.
If any, it is in the various logos and brand names splattered on the chest, torso, sleeve, and back panels of the Off-White that are really going to catch the attention of anyone. It's an instant head-turner, a fashion statement that is perfect for those who seek to redefine everyday streetwear.
The Off-White Jacket is Abloh's take on what casual wear should be. Some may find the splattered brand names and logos as obnoxious, but that's clearly the point in making a statement. One has to challenge himself or herself to rethink the ubiquitous jacket.
CHECK PRICE ON FARFETCH.COM