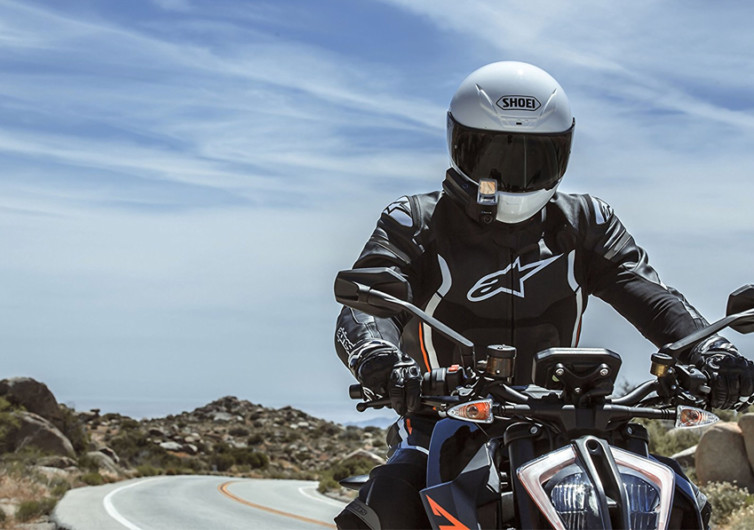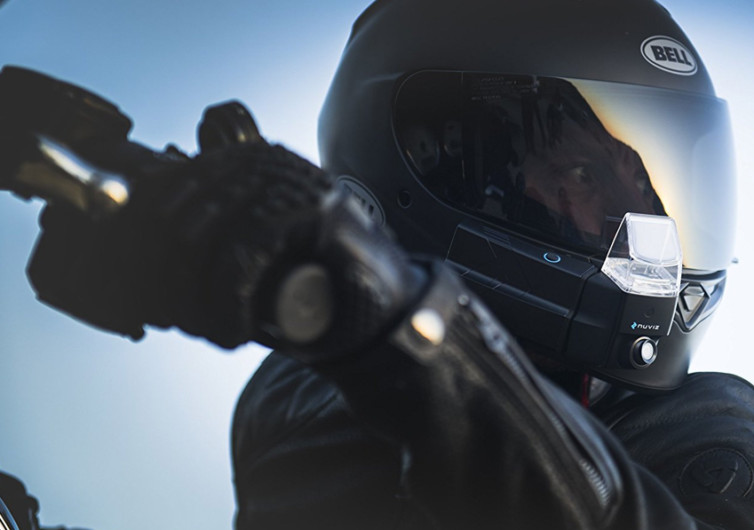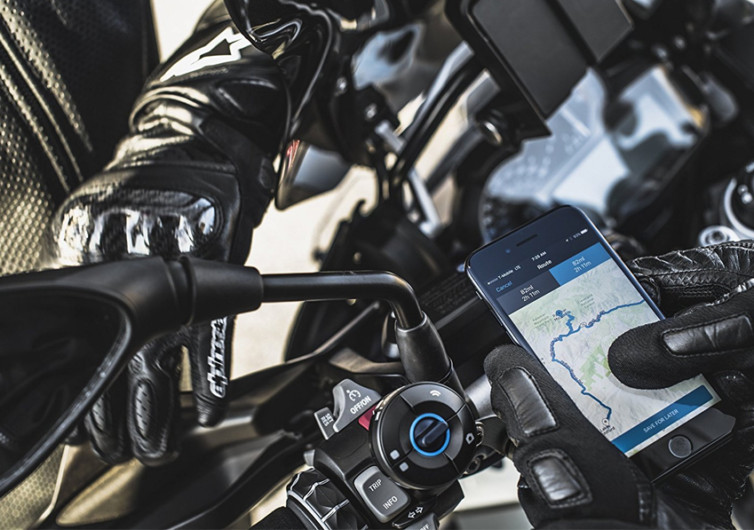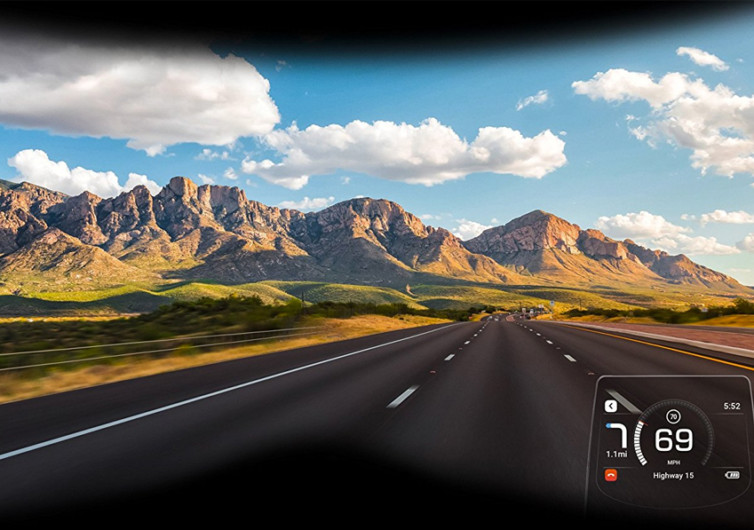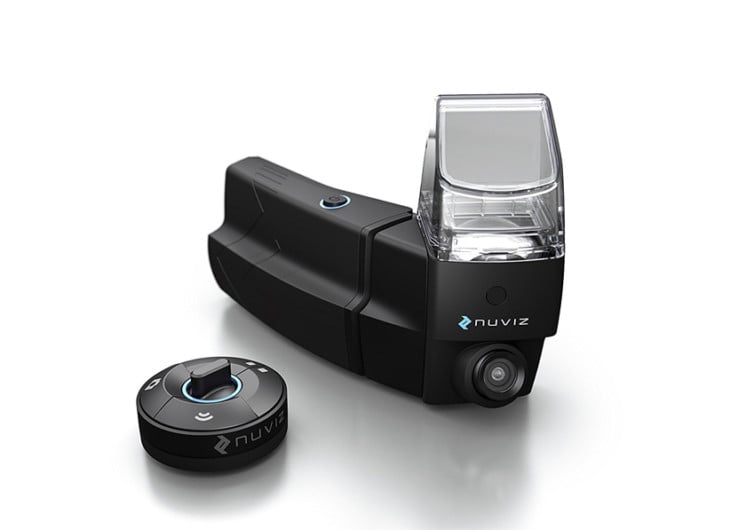 GearHungry may earn a small commission from affiliate links in this article.
Learn more
NUVIZ Motorcycle HUD
The technology that has allowed combat pilots to make very accurate split-second decisions is now available on motorcycle riders, too. The NUVIZ is a heads-up display system that integrates navigation capabilities with personal communication, action camera, and music entertainment designed and built specifically for the modern 2-wheeled warriors.
NUVIZ unifies navigation, action videography, and personal communication and entertainment into one nifty platform that can be easily attached to any biker's helmet, delivering a unique HUD experience right in front of the eyes. Its control module can be easily mounted onto the handle of the motorcycle giving you unequaled access to phone calls, personal music files, and even camera controls without the need for putting additional gadgets into your bike. Perhaps the only downside is that the display is located at the lower right corner of your field of view. But this is only a matter of getting used to as the wealth of information presented to you at a glance is more than what you need to ensure a safer journey.
The NUVIZ is a revolutionary technology that improves navigation and safety for bikers. It also gives a whole new meaning to the word joyride as you've got personal entertainment right before your eyes.