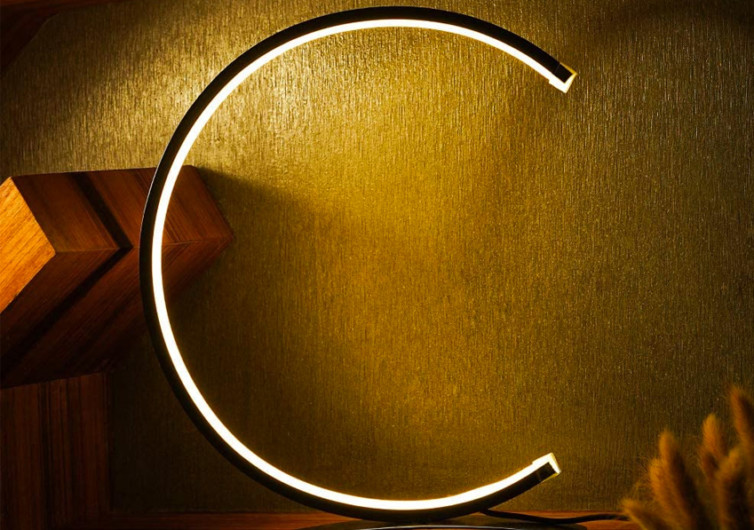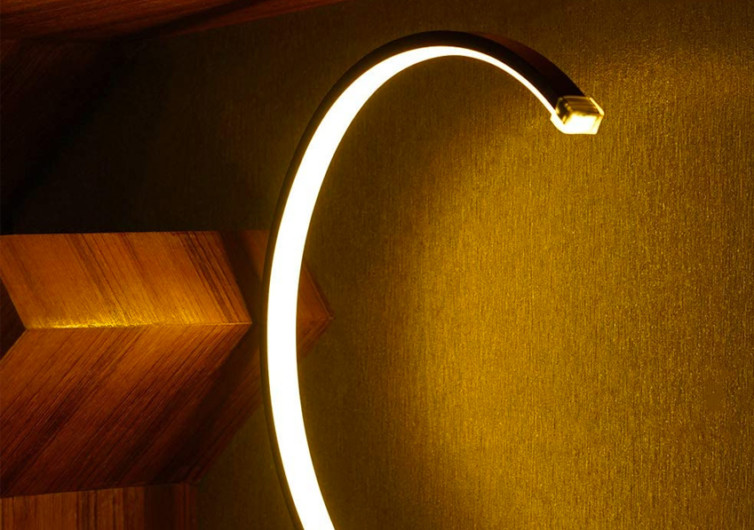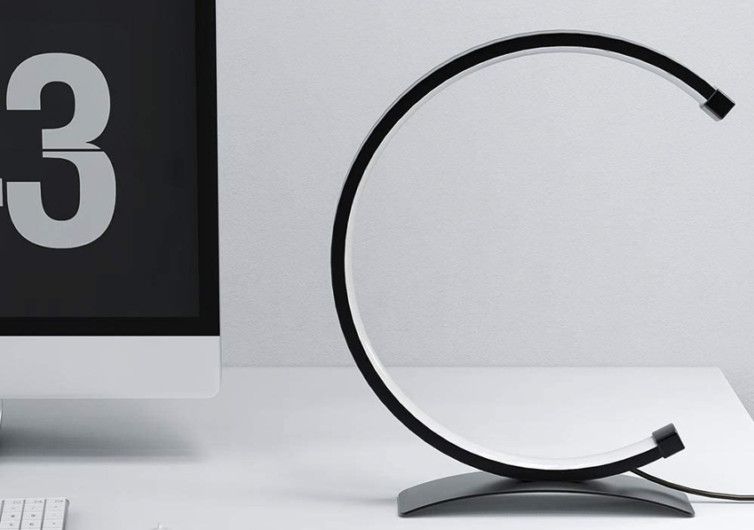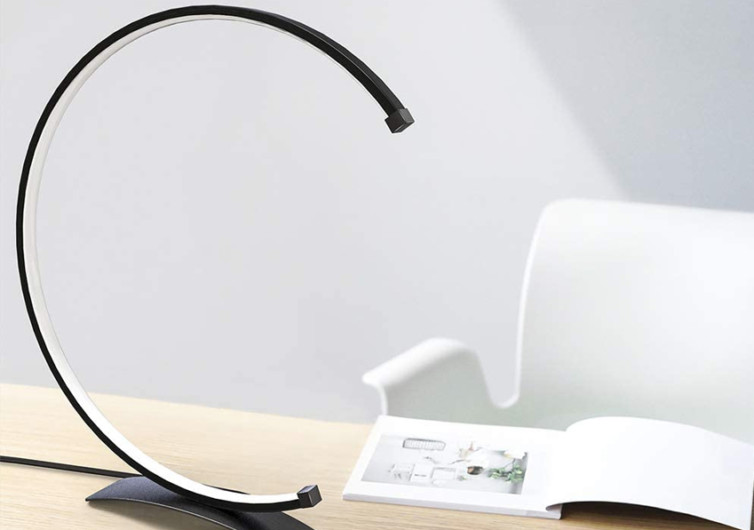 GearHungry may earn a small commission from affiliate links in this article.
Learn more
Nuur C Shape Table Lamp
Minimalist, durable, and energy-efficient — this striking curved desk lamp has it all. The NUÜR C Shape Table Lamp is an LED-lit work of art designed to provide touch-controlled, adjustable levels of light without breaking the bank. The modern design fits perfectly on any side table or office desk, provides ambiance with its three color options, and subtly serves its purpose without taking up space.
Features
The NUÜR C Shape Table Lamp is constructed from solid iron, ensuring the durability you'd expect from a high-quality lamp. A non-slip base adds stability for safe placement on any surface. However, what sets this desk lamp apart is the LED lighting and the dimming options.
The 7.2-watt LED bulbs never need to be replaced, so no more fighting with the right replacement size or wattage. LED lamps are far more energy and cost-efficient than other bulbs — that saves you time, hassle, and money.
The dimmable options are a game-changer, though. There are three color temperatures and a touch dimmer; no more squinting at your textbook or glaring stadium lighting for an evening cocktail party, this desk lamp gives you control over the ambiance.
Benefits
This NUÜR table lamp is lightweight (1.25 pounds) and compact, standing just over 12" tall, 10.5" wide, and 2.5" thick. The LED bulbs never need to be changed, cost less to operate than other light bulbs, and provide several different color and dimming settings to fit every use and mood. NUÜR's 12-month warranty and 30-day return guarantee are huge bonuses. The curved, contemporary, and unique design help this desk lamp stand out — and its value increases when you see the budget price tag.
Disadvantages
This modern accessory may not be the desk lamp for small desks or crowded tables; while thin in design, the curve still dominates the area. Customers have noted that if one part of the LED lighting fails, the entire lamp needs replacing.