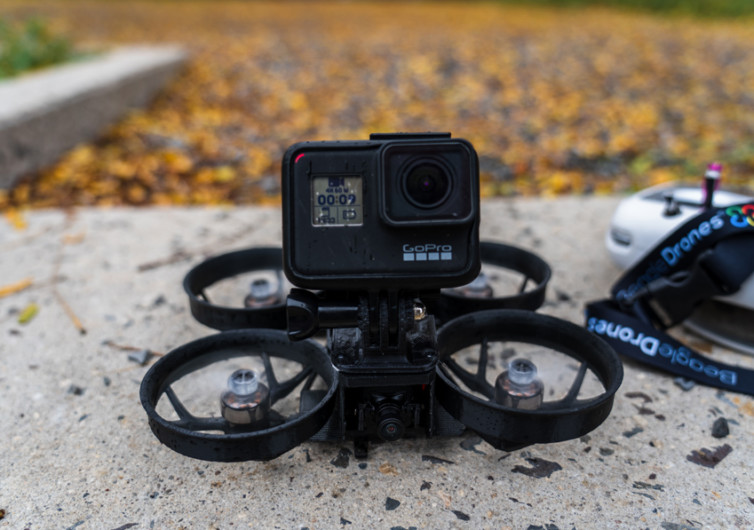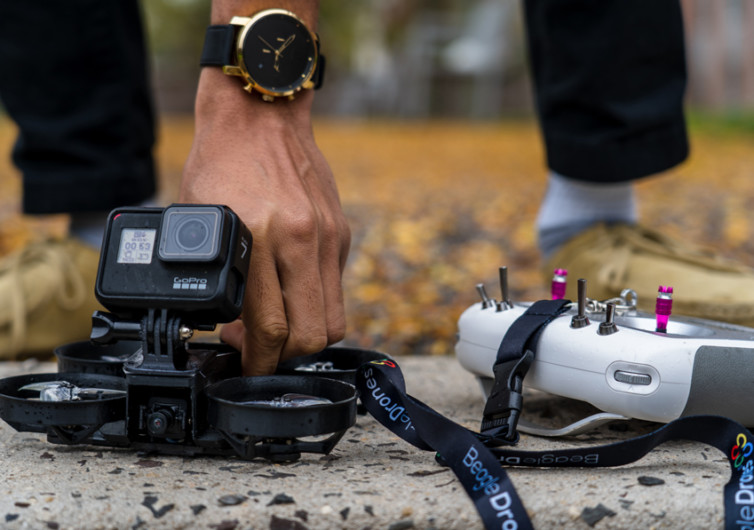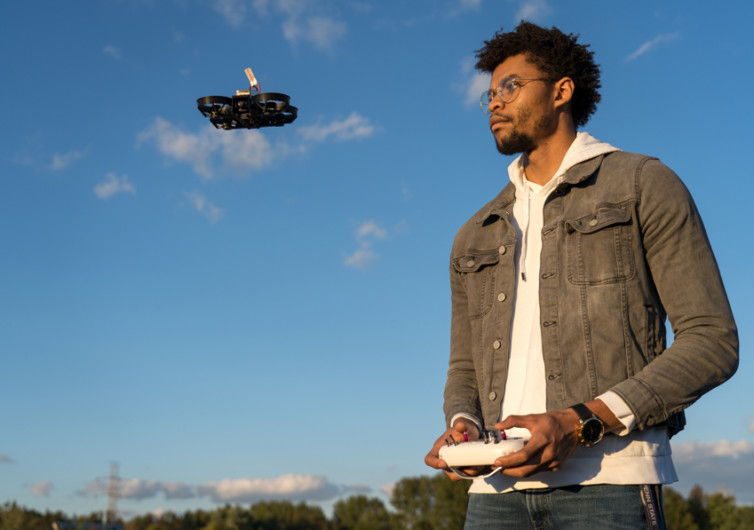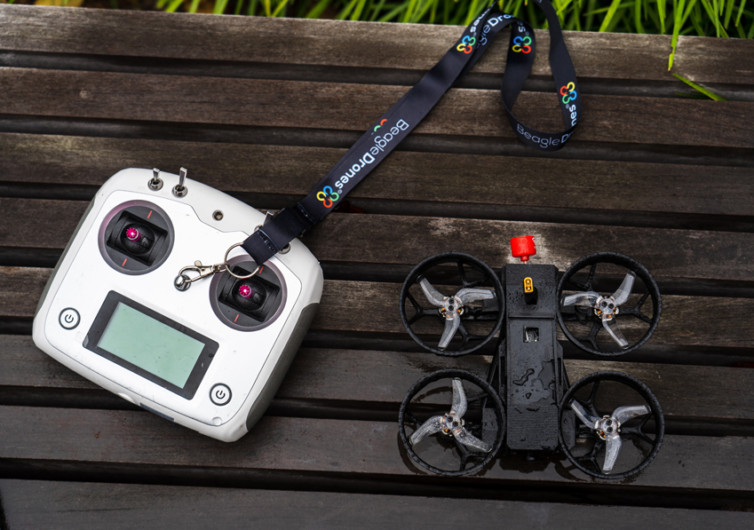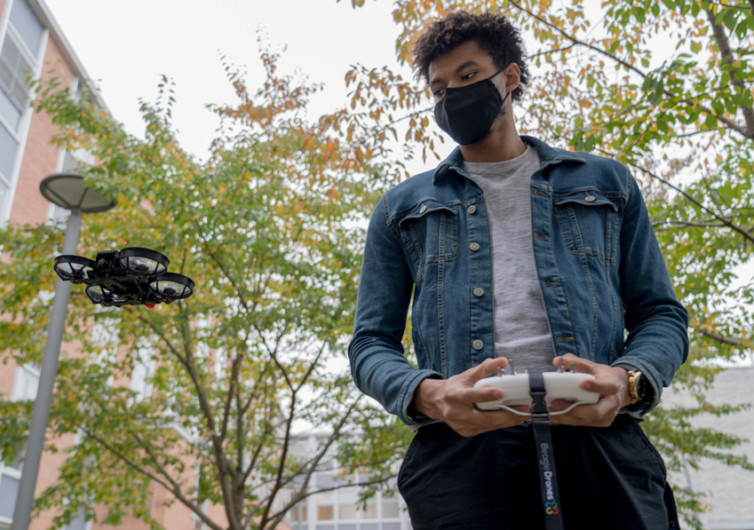 GearHungry may earn a small commission from affiliate links in this article.
Learn more
Beagle NOVA Drone – Light, Capable, for Modern Creatives
Are you a video creative, internet influencer, professional videographer, or just a drone enthusiast? If your drone weighs more than .55 lbs, you have to register it with the FAA, which is a major bummer. That's why the NOVA Drone by Beagle popped up on our Kickstarter radar. This powerful 4K drone is expressly designed to weigh just under the registration limit but still manages to be feature-rich.
Compact, Durable Construction
The NOVA Drone is designed to be light, but that doesn't make it wimpy. The team at Beagle set out to design a futuristic, cyberpunk-inspired drone, and they succeeded. The material they chose is a carbon fiber called Carbon-X. It's lightweight but strong, making it perfect for the drone chassis. The propellers are enclosed inside propeller guards, making NOVA a safe as well as stylish drone option.
On top of that, the NOVA drone's electronics have all been sealed away behind water-resistant enclosures, meaning the NOVA will stand up to splashes, sprinklers, and light rain with no problem.
All that being said, we've known carbon fiber to shatter, and water-resistant isn't the same thing as waterproof. We'd recommend taking care not to crash your drone or expose it to heavy rainstorms. And don't even think about dunking it, or you'll be short one drone.
The whole package is compact enough to slip easily inside a backpack or messenger bag, making the NOVA a versatile tool in any creative's quiver.
FPV Flying for the Win
Many drones come with a pretty steep learning curve and require a journeyman's knowledge of electronics to keep running. Not the NOVA. It's designed from the ground up to be easy to fly and easy to care for (and comes with Beagle Care – an on-demand repair service – for when you do bang it up).
So, what makes the NOVA so easy to fly? The answer is in First Person View (FPV) technology. Just slide on a pair of FPV Goggles, and you will see what your drone is seeing in real-time. That kind of immersive experience allows for intuitive control and dynamic maneuvering that takes months, if not years, to master with non-FPV drones. The FPV Goggles also provide a heads-up display that keeps you in tune with your drone's battery life and shooting modes.
The Specs
The NOVA comes with two batteries, each of which provides six to seven minutes of flight time. That isn't bad for a mini drone. NOVA ships with a fast battery charger that will fully charge a NOVA battery in 15 minutes flat, keeping you in the air all day long. Go ahead and get creative with your shots – the NOVA has a range of 3,200 feet.
A built-in camera can record video in 4k at 60 and 30 fps and shoot in slow motion at 1080p. It records to a micro SD card, so importing your footage into your video editing software of choice is as simple as can be.
If you want, you can attach an action camera to the NOVA via a built-in universal mount–but beware, this will bring the drone up into registration weight and also reduce the battery life by half.
Creative Flying at Your Fingertips
One of NOVA's best features is the different flight modes and styles it puts at your fingertips. Cinema Mode gives you ultra-smooth flight, while Boost Mode unlocks extra power and range. Stability Style emphasizes stability above all else, while Acro Style unlocks complete control for super-gnarly shots and acrobatics.
The Buy
When Beagle says the NOVA is ready to fly out of the box, they mean it. A Kickstarter pledge of $369 gets you the drone, a controller, the FPV Goggles, two batteries, a fast charger, a 32 GB SD card, and a USB cable. Get ready to let your creative side fly!