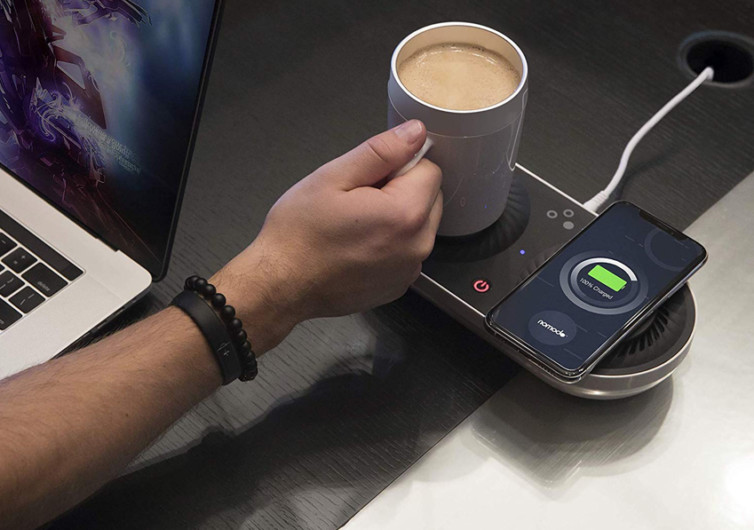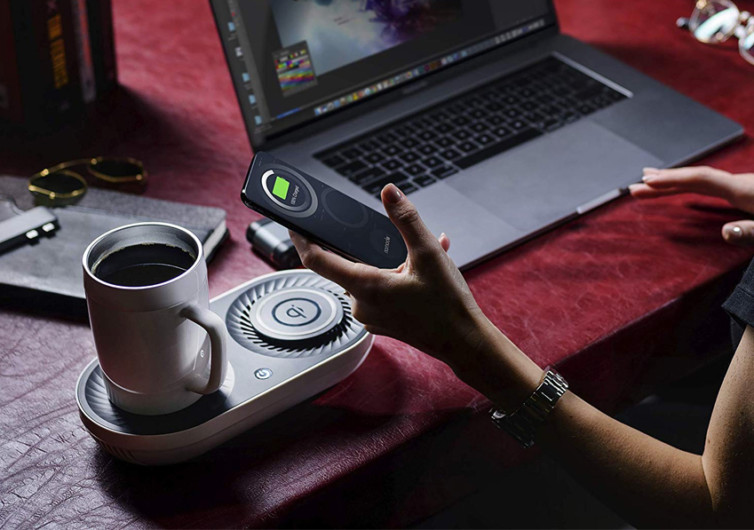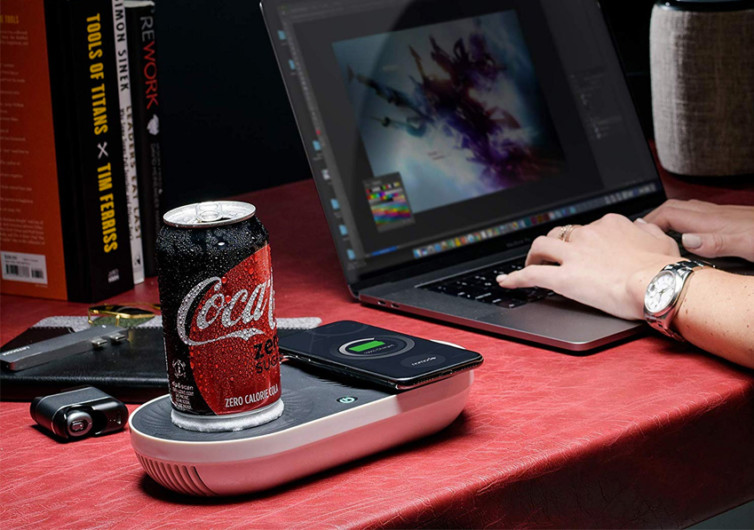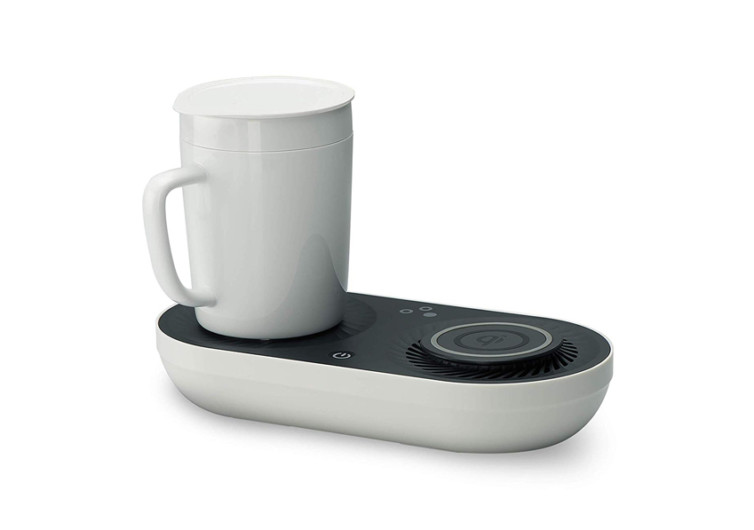 Support us! GearHungry may earn a small commission from affiliate links in this article.
Learn more
Nomodo Wireless Charging Mug Warmer
The Nomodo is one of the most functional and innovative gadgets one can ever place on your work desk. It is the perfect contraption for individuals who have to spend countless hours in front of their screens that standing up to get a drink becomes a chore. The Nomodo is a system that combines the convenience of wireless charging and the ingenuity of a beverage thermoregulation unit.
From afar, the Nomodo looks like a compact laptop cooler with two circular sections. What you don't know is that these two circular elements make the Nomodo so unique.
One section provides fast and reliable wireless charging for all your Qi system-compatible devices. The technology accepts smartphones and other Qi-embedded technologies that run in 7.5 and 10 watts of power. Featuring an advanced auto-sensing technology, this device purrs to life the moment it recognizes a compatible device on its charging mat. It does so without ever requiring any input from the user.
The system also integrates a cooling fan around the perimeter of the charging mat. This helps dissipate the heat that the wireless charging can generate. You get to charge up your phone without overheating it.
On the other side of the Nomodo is another circular plate that serves as the device's beverage thermoregulation unit. Keep your can of soda cool by pressing on the power button once. And if it's time for some piping hot coffee break, press the power button twice and you've got an instant coffee mug warmer. The solution is ingenious that you'd scratch your head in disbelief as to why no one has ever thought of this before.
The Nomodo keeps your beverage cool or your cup of coffee warm. It also charges your compatible smartphone without worrying about nasty cables. You couldn't ask for more.