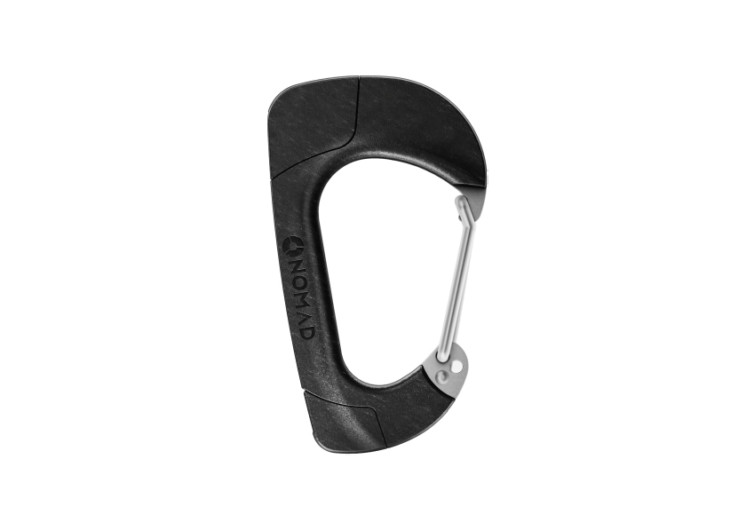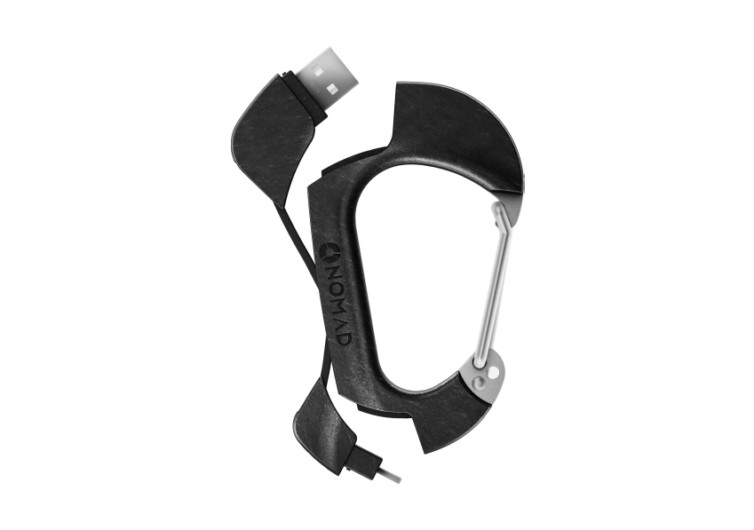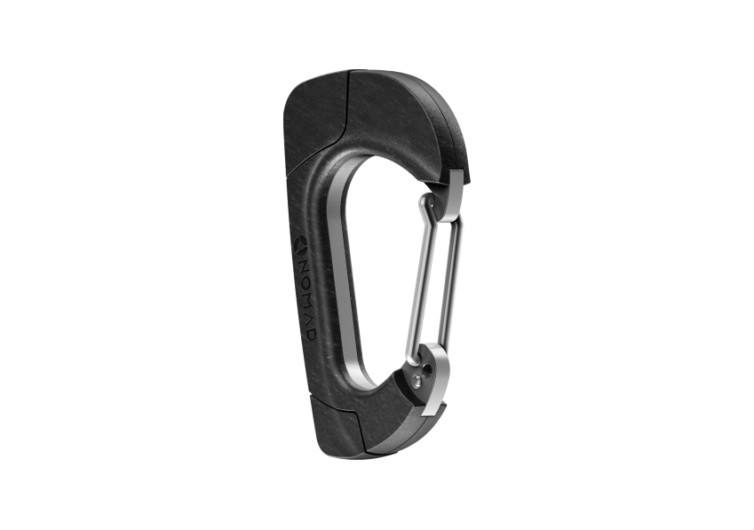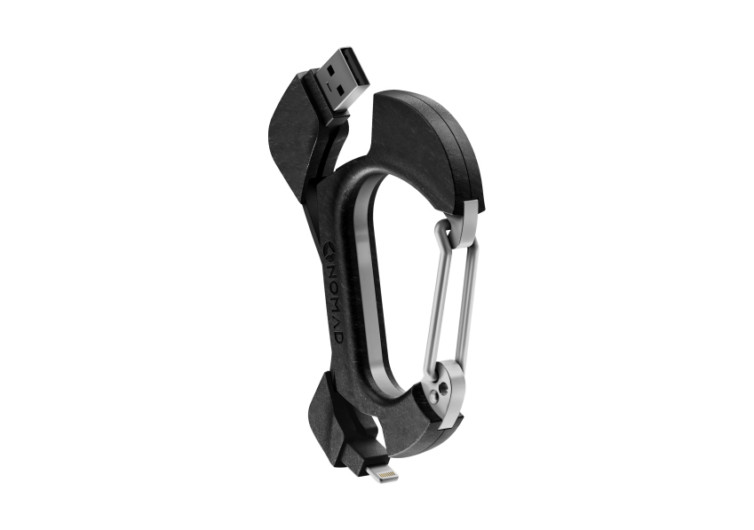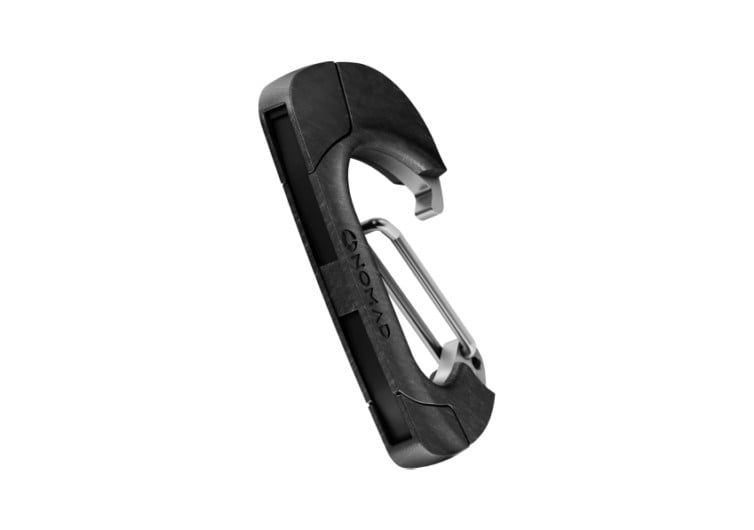 GearHungry may earn a small commission from affiliate links in this article.
Learn more
Nomad Carbon Carabiner
Once you've had a top-quality carabiner, you'll quickly realize that not all carabiners are created equal. This might well be the case when it comes to the Nomad Carbon Carabiner, specially made for the athletic and outdoor types who want something multi-functional and reliable.
This clip allows for easy attachment to your belongings, giving you quick access in times of need. Made from carbon and reinforced steel, the setup creates a reliable locking mechanism with a strong and assuring spring attachment. The steel itself has undergone extensive testing to guarantee zero rusting, even after exposure to the elements.
Despite the functional design, the true usefulness of this Nomad clip is in the lightning cable. Conspicuously hidden along the carbon frame is a 2.4A lightning capable line that works for both Android and iOS users.
Carrying multiple certifications such as Apple MFi and USB 2.0, the cable works with Apple phones starting with the iPhone 5 up until the XS Max. It also works for all 4th generation iPad and those made later. Android users will have no problem using this cable for their charging and syncing needs, regardless of their unit.
Albeit slightly short, the minuscule length of the lightning cable allows it to conveniently tuck into the clip, making it practically invisible unless you know exactly where to pull. No more than a few inches in length, the cable itself is thick and durable to prevent fraying during use. A fast-charging type, the cable also syncs with laptops and tablets for convenient transfer of larger files.
This model is designed primarily for emergency needs. At $34.95, the clip falls within the premium price range, until you consider the fact that it also functions as a cable. While the cable itself is not an ideal replacement for an actual lightning cable, it's a handy option that can be tapped during moments of need.
CHECK PRICE ON NOMADGOODS.COM