Best Nintendo Switch Accessories In 2021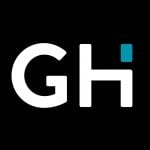 This product guide was written by GearHungry Staff
Last Updated
December 16, 2019
GearHungry Staff
GearHungry Staff posts are a compilation of work by various members of our editorial team. We update old articles regularly to provide you the most current information. You can learn more about our staff
here
.
GearHungry may earn a small commission from affiliate links in this article.
Learn more
Gaming has evolved over the years, it came from simply being a way to pass time to be an experience. With a set up like the Nintendo Switch best believe that it is an experience and then some. The great thing about experiences is that there's always a way to elevate them. That's where Nintendo Switch accessories come in. The right accessories can take your gaming experience from great to phenomenal. But that's the thing, you have to get the right accessories. In order to get the most out of your unit, here are some of the best Nintendo Switch accessories currently available on the market.
The Best Nintendo Switch Accessory




Any avid gamer will tell you that your game is only as good as your controller. With the right controller, even a beginner could pull some really impressive moves on the spot. That's where this piece of equipment comes into play. With the Nintendo Joy-Con, the gaming world is completely your oyster. This device gives users all the versatility and flexibility they need to get the most out of the gaming experience. Even better is the fact that users have the luxury of picking the gaming style that suits them the most. Are you wondering what other gaming styles there are outside the norm? Well, let the Nintendo Joy-Con open your eyes to a whole new world of possibilities. Since it comes in the form of a deconstructed controller, users can choose to utilize either one or two controllers. There's also the choice of whether to use it vertical or sideways.
That's not the last of it, users can also choose to attach it to a console or use it separately. With all these choices at your disposal, finding your footing as a gamer has never been so easy. So, depending on preference or the game being played, gamers now have a wide range of ways to immerse themselves in the digital world. As if the experience could not get any better, the Nintendo Joy-Con allows for two players to share in the fun. Since it's basically a two-piece controller, pass one to a buddy for some competitive or collaborative gaming. After all, a shared experience is a whole lot better than a solo one.
This is a lot more than just your run of the mill typical game controller. It has some specialized features which make it one of the best in terms of Nintendo Switch Accessories. What more could an already stellar product have to offer? Hold on to your seats literally and figuratively, because with it's HD Rumble feature, this controller delivers actual physical feedback. This makes for a much more realistic and immersive experience. Also, with its IR Motion Camera, a whole new feature is unlocked. Users can have access to Nintendo Labo and so much more. Even better is the fact that there are so many color pairings out there to choose from, pick your favorite and have a blast. There's no doubt that your Nintendo Switch 'gamiverse' is bound to get a lot more interesting once this product becomes a major player in it. You may also need some of these handy Nintendo Switch cases from our list, so check them out.
Key Features:
Equipped with a full set of buttons
Can be used as one controller or two
Enables independent left and right motion control
Can be attached to a Joy-Con grip
Specification:
Brand

Nintendo

Weight

6.7 ounces
amFilm Nintendo Switch Screen Protector

You may be wondering if a screen guard is really necessary for a gaming unit. As far as Nintendo Switch accessories go, this is a must-have. Not only will your unit thank you, but your pocket will in the long run. There's nothing more annoying than seeing a crack right across your screen, or even worse having the whole screen broken. With the amFilm Nintendo Switch Screen Protector, you can rest assured that your screen will stay intact for quite a long time. This model happens to be the latest in the world of screen protection technology. It will give you not less than the best as far as screen protection is involved. There are two screen protectors present in the package and they offer up the easiest way to ensure that your Nintendo Switch stays in one piece.
For the most part of it, this is an easy to install screen guard. Thanks to the amFilm handle at the ends, users can flawlessly stick it on with a little effort. All you need to do is first make sure the screen guard is aligned with the screen of your device. Then swipe your finger across the surface to ensure that it has a good grip on the screen of your device. With that out of the way you can go on to enjoy your Nintendo Switch, you'll hardly notice there's a screen protector at all. This is all thanks to the fact that the protectors themselves happen to be just 0.33 millimeters thin. So, they are extremely lightweight and do not compromise the sensitivity of the screen in any way. Even better is the fact that they come in a completely transparent design, it'll just be as if you're staring at the actual screen itself.
With all that out of the way, it is equally great to know that the protectors are incredibly sturdy, durable and scratch-resistant. So, accidents that come in the form of bumps, drops, scrapes, as well as natural wear and tear, have little to no impact here. Also, they equipped with an oleophobic coating which ensures that fingerprints and smudges don't stick on to the surface easily. In the package itself, users should expect 2 glass screen protectors, some wet wipes, a handy microfiber cloth for cleaning, a squeeze card as well as some hinge stickers. To make the whole process even easier, there's an installation guide thrown in the mix. For more cool products for gamers, check out our guide to the best gaming monitors.
Key Features:
Has a scratch-resistant surface
Precisely made for the Nintendo Switch
Allows for stellar touch screen sensitivity
Equipped with an oleophobic coating
Specification:
Brand

amFilm

Weight

4 ounces
RegeMoudal Wireless Switch Pro Controller

Everything from the design of this controller to its efficiency and effectiveness is a huge plus. Those familiar with PlayStation controllers wk have no issue switching to this since the all-around design is quite similar. But, the RegeMoudal Wireless Switch Pro Controller has a few features that really set it apart from the crowd. If not it wouldn't land the number two spot on this well-thought-out list. Thanks to its all-around ergonomic design, this Nintendo Switch accessory is really easy to hold and handle. The inclusion of rubber on the handles makes it a lot easier to grip and this goes a long way to enhance the control it offers up.
Now that the simple stuff is out of the way, let's get down and dirty with the nifty advanced features. This device happens to support the gyro axis function and equally enables dual motor vibration. Sure, these are seemingly big words, but they stand for really big things that will deliver to users an elaborate gaming experience. The result of two motors embedded in the device is realistic and compelling vibration feedback. This enriches the whole gaming experience by further immersing users into it. In addition to all these, it is equipped with extremely sensitive button sensing. So, users can experience real-time feedback and responses from their actions. There's nothing that throws you off your game like delayed response time and just knowing that this isn't part of the package is a huge plus. In addition to all this, there are a total of two analog sticks as well as expansion triggers and this goes a long way to further solidify perfect movement control.
Another issue to look out for when it comes to these devices is connectivity. It's great to know exactly what you're getting yourself into before you take that leap. For PC users, with the aid of a USB C cable, it works perfectly. But the Bluetooth is a bit of shaky ground at the moment. When it comes to connecting it to the Nintendo Switch console, the Bluetooth functionality is off the charts. Not only is it easy, but it can work perfectly within 10 meters of the console itself.
Key Features:
Compatible with a wide range of games
Powered by a 500mAh Lithium battery
Button sensors are sensitive
Has Bluetooth connectivity
Specification:
Brand

RegeMoudal

Weight

11.2 ounces
PowerA Enhanced Wireless Controller




There's a pull the gaming world has. Maybe it's the concept of total control or the fact that it offers an escape from reality. Either way, it's easy to fall right in and play on for long stretches of time at a go. The PowerA Enhanced Wireless Controller is the best option for users who want to play for extended periods of time. That's not the only selling point here, users have the chance to get the most out of their gaming experience with this one. Play games like a professional and have a great time doing it. The all-around design is incredibly comfortable and that is why it is great for avid gamers. Not only do the individual buttons feel great, but the triggers are a joy to maneuver as well.
The attached gaming sticks are not rigid at all, they feature a wide range of movement which makes for a more enhanced gaming experience. Then there are the nifty programmable buttons situated at the back. These are winners all on their own, they are a great addition to the whole design and give gamers that extra nudge they need to enjoy and conquer. This particular model comes in a matte Black design with accompanying red accents. The layout is pretty standard to ensure that users don't feel out of place when breaking it in. All in all, it comes in a stylish and lightweight design that enables users to enjoy the full extent of the 'gamiverse'.
Another great aspect of this controller is that it is wireless. It's a major selling point and perhaps that's why it's featured right there in the title. Thanks to the fact that it supports Bluetooth connectivity, users can enjoy the freedom that comes with a wireless controller. Even better is the fact that it is fitted with batteries that allow users to enjoy a whopping 30 hours of gaming. These new alkaline batteries are really earning their keep when it comes to this product. Users should note that external variables do affect the total gaming time, so if the 30 hours of game time are not achieved then something may be amiss. To get the most out of these controllers, users should connect their Nintendo Switch to the internet. The system updates will ensure that both the gaming device itself and the accessories are working at tip-top shape. Our guide to the best PS4 accessories features more amazing products any gamer will like.
Key Features:
Comes in an ergonomic design
Fitted with advanced gaming buttons
Has Bluetooth connectivity
Has a standard button layout
Specification:
Brand

PowerA

Weight

13.1 ounces
Nintendo Switch Pro Controller




When it comes to products that offer the best value for money, this is a viable choice. This is equally a great choice for gamers who value a more traditional experience above all else. With the Nintendo Switch Pro Controller, there's a natural feel to it that no other accessory can quite mimic. Users have admitted that it is a lot more comfortable than some highly recommended Nintendo Switch accessories out on the market. It's not so much on the light side, but this is quite a good thing because it doesn't feel cheap. Also, it's not in the least bit uncomfortable and as such allows users to grip it for hours at an end without feeling any physical fatigue.
In addition to this, the buttons offer up some pretty good feedback, so users can enjoy the game response in real-time. That's not all; it can also be paired with select KontrolFreek thumbsticks since they are completely compatible with the Pro controller itself. These just have a way of fitting perfectly in the hands and best believe that it makes for a great gaming experience altogether. There are also some really amazing functions and features that are part and parcel of the entire package. This stellar controller equally features HD rumble, perfect motion control and amiibo functionality among other additives that are equally amazing.
Now, let's get down to the really fun stuff, the Pro Controller gives gamers the freedom to the game, anywhere and at any time. The whole allure of the Nintendo Switch is the fact that it is designed to be on the move. Gamers do not have to be limited to a specific location while enjoying the fun it has to offer. With this product, users get even more liberty to do what they love seeing as the Pro controller can be used when the Nintendo Switch itself is either docked or undocked. Then, of course, there is the battery life, there is nothing quite as great as a gaming accessory that actually delivers when it comes to battery life. The promise is that it can last for up to 40 hours and best believe that it does. Users should note that this is dependent on a number of factors, but all in all, the battery life should fall between 30 to 40 hours. This is a great deal no matter the case. Don't forget to also check out our reviews of the best Xbox One accessories for more quality products that will improve your gaming experience.
Key Features:
Fitted with motion controls
Embedded with amiibo functionality
Has an accompanying charging cable
Lasting battery life
Specification:
Brand

Nintendo

Weight

14.1 ounces
Nintendo Joy-Con Charging Grip

The main issue with any battery-powered device is, of course, battery life. So many devices and contraptions have been developed in order to solve this issue. While the verdict is not out on all of them, the Nintendo Joy-Con Charging Grip is guaranteed to give users the extra and uninterrupted gaming time they need. It totally obliterates the need to use the Nintendo Switch as a handheld while charging the controller sticks themselves.
The all-around design of this device makes it a necessary companion for the Nintendo Joy-Con itself. Rather than missing out on some valuable gaming time because of a low battery, users have the option of attaching the Joy-Con to this handy device. The Joy-Con itself can still be used while attached to this unit and that is what makes it such a great option. It basically comes in the form of a grip and as such, it can be combined with the left and right Joy-Con to form one handy unit. The grip is incredibly comfortable and is designed to ensure that users can play for extended periods of time.
There is also an accompanying cable which can be connected at the base of this device for when the charging grip needs charging itself. It's 5 feet long and can also be plugged in while users get on with their games. It should be noted that this device can charge perfectly even when the Joy-Con units are not attached. Here is a nifty gaming device that is sure to do exactly what it promises. Users are sure to get a more wholesome, and of course, extended gaming experience once the Nintendo Joy-Con Charging Grip comes into the picture. As far as Switch accessories go, this is one of the best out there especially for people who use Joy-Cons. For better connectivity, check out our guide to the best gaming routers.
Key Features:
Enables simultaneous charging and playing
Can be used to combine the left and right Joy-Con
Comes in a portable and compact design
Enables fast charging
Specification:
Brand

Nintendo

Weight

7 ounces
Sign Up Now
GET THE VERY BEST OF GEARHUNGRY STRAIGHT TO YOUR INBOX