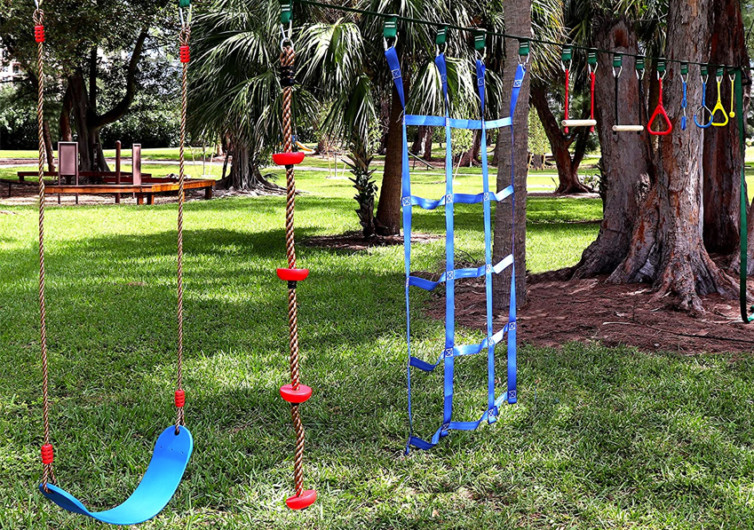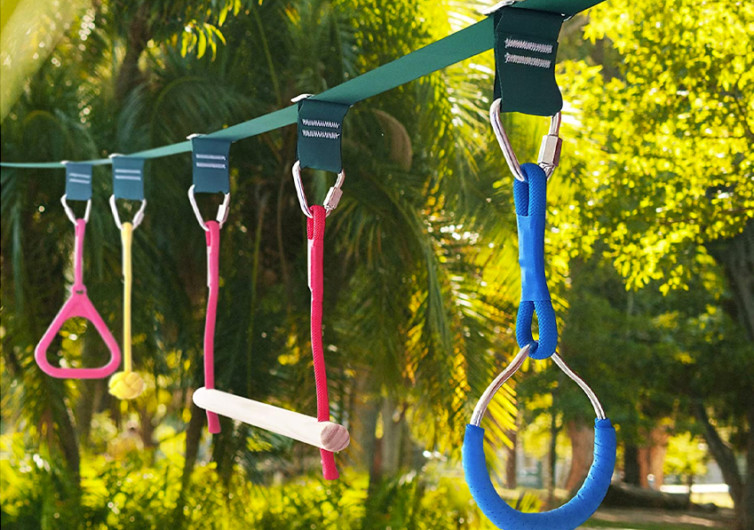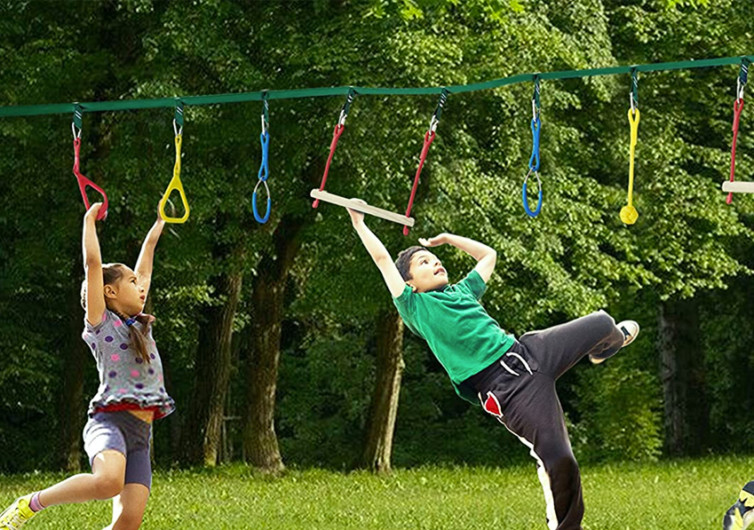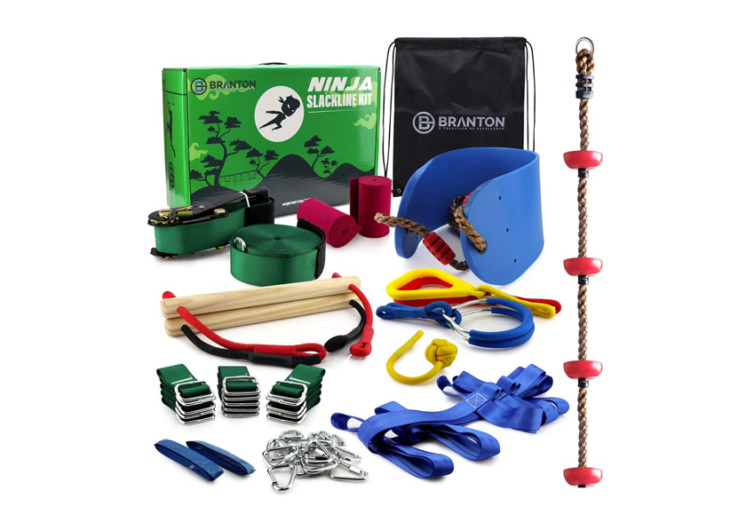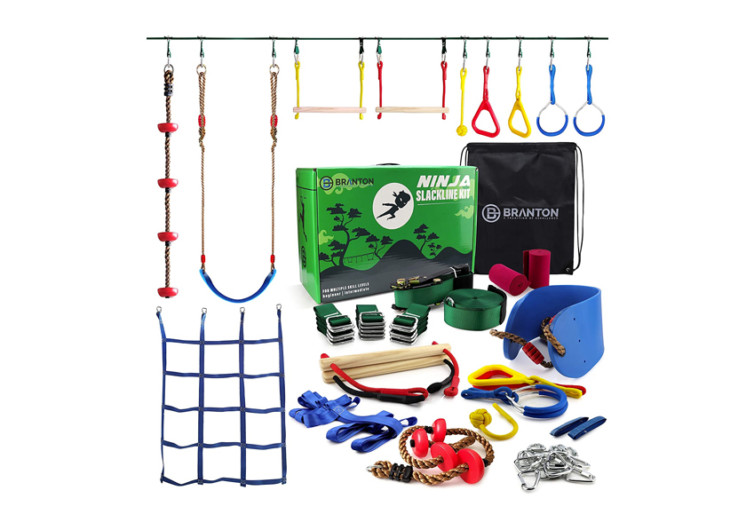 GearHungry may earn a small commission from affiliate links in this article.
Learn more
Ninja Warrior Obstacle Course For Kids
Active and imaginative – caring for little boys can be exhausting without a proper outlet to help these kids expend their energy. Moms and dads looking for ways to keep their kids entertained will find the Ninja Warrior Obstacle Course for Kids a viable solution for addressing cabin fever in the younger ones.
Primarily viewed as an ideal gift for boys, this obstacle course is a mini-playground with the swings, obstacle nets, a ninja line, handlebars, and more. Containing more than 10 accessories, this personal playground is recommended for children at least 5 years of age and up. Upon delivery, it measures 17.72 inches by 11.81 inches by 6.89 inches and has a weight of roughly 20 pounds.
This ninja set can be set up as closely or as far apart with each other, depending on the available space. Utilizing real and durable carabiners, ropes, webbed stairs, and handlebars – the kit emphasizes on safety even as it promotes energetic activity. Each pack also comes with a grip tape and an attractive box that's ideal for gifting. Quick and easy to assemble, the Ninja pack is just as easy to pack up after use. It's a toy that can be shared as the obstacle course can be used by multiple children at once.
Made from safe and durable materials, the ninja set encourages kids to jump, swing, and climb their way to a day of physical fitness. The array of accessories allows for quick changes in the obstacle course, keeping boredom at bay during play hours. Each accessory is brightly colored to appeal to children.
Disguised as a game, this setup contributes towards the development of a child's balance, muscle strength, and dexterity – all while draining their energy for the day. By dinnertime, kids will be tired and ready for bed – and the Ninja Warrior Obstacle Course for Kids will be waiting for them again the next day.