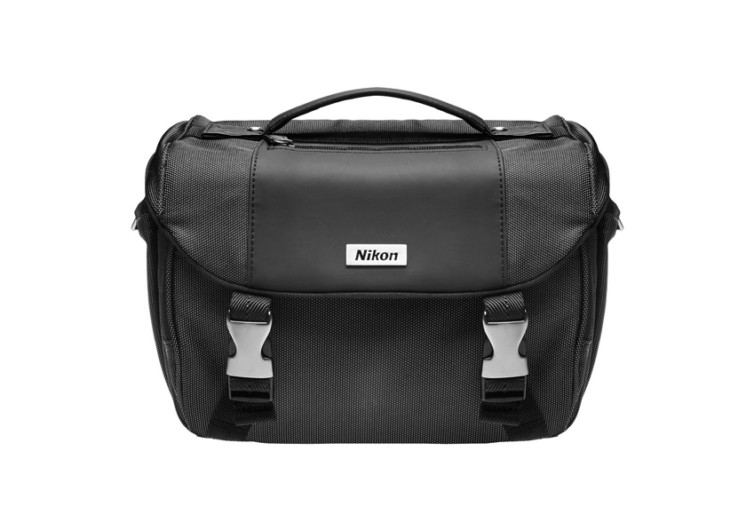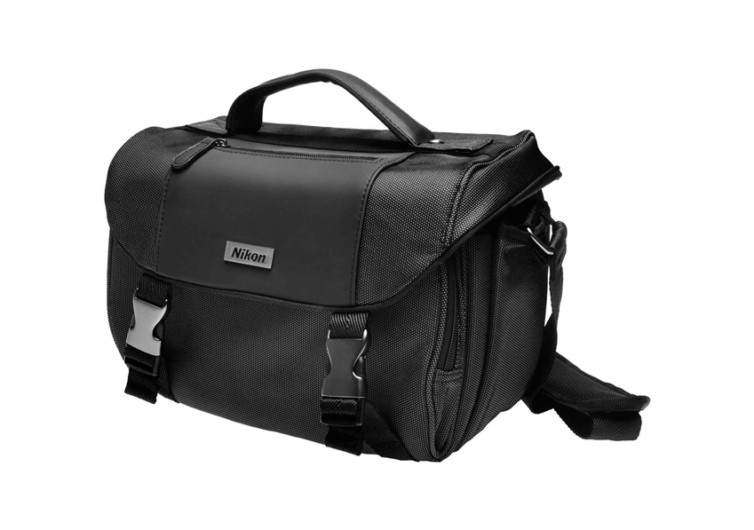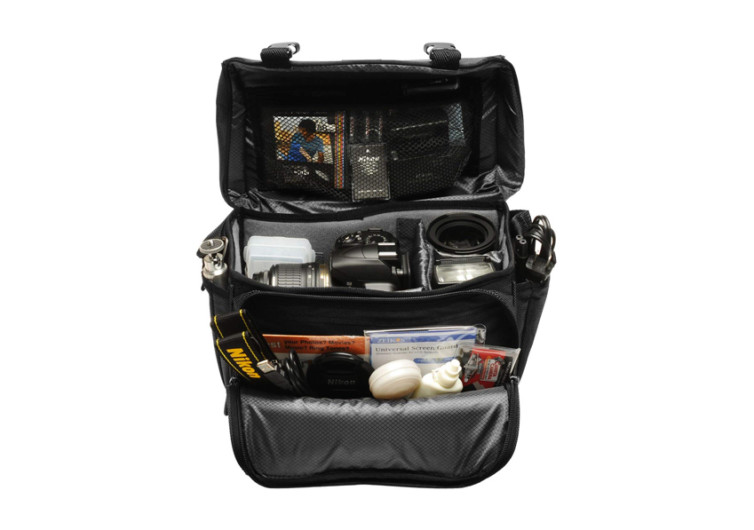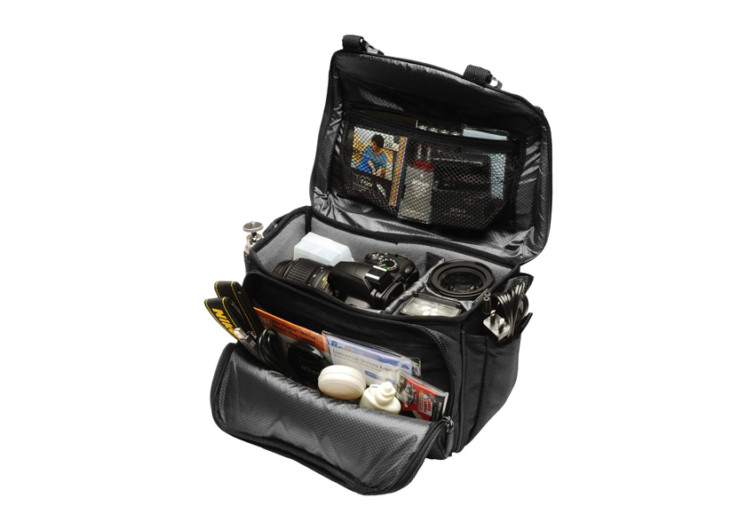 GearHungry may earn a small commission from affiliate links in this article.
Learn more
Nikon Deluxe Digital SLR Camera Case – Gadget Bag
The Nikon Deluxe digital camera case is the perfect gadget storage for budget buyers. It offers the basic features of a camera bag, including several side pockets and adjustable straps, for a reasonable price. The size, however, may not be ideal for all camera models.
This Nikon camera bag is made from ballistic nylon with good water resistance and durability. The insides are padded so as to keep the gadgets secure when in transit. Some users, however, find the bag's material less sturdy while many others describe it as durable enough for the price. The difference then lies mainly on the usage and care. As with anything, handling the bag with care prolongs its lifespan.
The Nikon Deluxe is designed to be a photographer's go-to kit. It has several compartments for memory cards, batteries, connectors, and other accessories. The shoulder strap is adjustable, accommodating different heights, and padded. Traveling with an entire set of photography essentials can be heavy and cause shoulder sores, but not with a padded sling like the Nikon Deluxe.
The outer pockets may be a bit of concern to others who are moving around haphazardly since they do not have covers. The items may easily be stolen or lost. In this case, the user can either leave the pockets completely empty and unused, or tuck in an object that fits snugly like a water bottle or mini tripod, so it doesn't drop at the slightest movement.
Another concern is the bag's size. Buyers ultimately want to keep every tool together in one storage. But apparently the Nikon Deluxe fits only select models contrary to its claim that if fits nearly all plus extra room for 2 lenses, flash, and accessories. An example is the D750 that appears space consuming.
If your gadgets are compact, they can more likely fit the Nikon Deluxe camera case which is a great buy for its price.