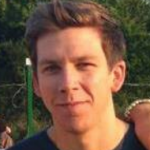 Night Hiking Tips
Hiking at night is one of the most satisfying and awe-inspiring things an outdoor enthusiast can do. In fact, many outdoor vets will profess that they never fully appreciated the wilderness experience until they took their first night hike. Still, hiking at night is counterintuitive for many people who have been told from the time of their first outdoor experience how important it is to not take unnecessary risks in the wild. But the fact is, if you have reached a certain level of comfort with the great outdoors and you can find other veteran climbers to accompany you, there is no reason not to grab your hiking shoes and try some night hiking.
What's to be Gained from Hiking in the Dark?
This is often the first question many night-hiking novices have and it's a good one. Fortunately, there are also a number of equally good responses.
It Expands Your Horizons – You'll find this to be true in both the literal and metaphoric sense. Hiking under the stars on a crystal clear night is an experience you will not soon forget. When you emerge from the forest onto an exposed ridge or peak you'll be met with the kind of sight that few in the modern, developed world ever have a chance to see or experience. Assuming you are sufficiently away from any large population centers you'll be greeted by billions of stars, several easily identifiable planets and of course the granddaddy of all nighttime spectacles, the Milky Way (given that it's the right time of year). If the moon is shining brightly you're liable to be presented with a terrestrial show that is equally stunning as mountain peaks rise above the valleys and distant lines of highway lights wind their way toward the horizon. You'll never think of the nighttime or the woods the same way again.
It Builds Confidence – One of the most obvious benefits of spending time in the wild is finding reserves of strength, endurance, cunning and courage within yourself. During a night hike, you will need all of those things and more. You'll also likely need to face and overcome an instinctual fear of the unknown as an all-encompassing darkness envelopes you while you tramp through the forest. At some point, you'll want to stop, have everyone turn off their headlamps and just stand quietly for a while drinking it all in. When you finally flip your headlamps back on and return to hiking you'll do so feeling just a bit braver and more confident than before.
It Helps Build Connections With Other People – Sharing a night hike is not like sharing a pizza or sharing a movie. Being together in the woods far from civilization at night creates a bond between people that is hard to describe but endures for a lifetime. There's a sense of common purpose and of having each other's back the likes of which you have probably never experienced before. When the sun finally comes up you'll feel more like a group than you thought possible.
Now that we're fully versed on the reasons why you should engage in a good night hike here are 7 tips for making sure you get the most out of your experience and come back in one piece.
1. Don't Go Alone
If this is your first night hike you should not go by yourself, even if you are something of an outdoor veteran. Make sure there are at least 2 or 3 others along for the ride. If at all possible at least one person should be a night hiking veteran as well. The inclusion of this person will help calm the nerves of those who may find themselves intimidated by the dark. They may also be able to recommend hiking trails that are particularly beautiful at night but that don't require expert level climbing abilities. The old adage "safety in numbers" really does apply when it comes to night hiking. Just remember to stress to all concerned that you move as a group. No one is to go wandering off for any reason. Even the vets.
2. Pick the Darkest Spot You Can Find
Once you've assembled the group it's time to decide where to go. To get the full effect of your night hike, try to select a location that is away from city lights. Somewhere you won't be hearing traffic from the road (although there's nothing wrong with a lonesome train whistle in the distance) and a trail that doesn't cut through a dozen campgrounds along the way. Again, if there is a night hike veteran in your group he or she may be able to recommend a trail that will provide the fireworks without presenting too many dangers. You definitely want to be in the woods though, not just off the road. And you want it to be dark. The kind of dark where you have trouble seeing the person next to you when the headlamps are off. This is the only way to get a sense of what the world was really like before electricity changed it forever.
3. Pack Accordingly
You've assembled the group and picked a location. Now you'll need to put in your backpacking backpack. Research the area carefully. Is it prone to sudden weather changes? What are the trails like? Are they mostly dirt or are they a mix of dirt, boulders, streams and granite slabs? Are there any steep sections on the trail? What kind of hiking sandals or shoes will you need? Are there designated camping areas and if so, what are the conditions? Is there plenty of potable water along the trail or will you need to bring most of your water? Are there places to take refuge if the weather suddenly takes a turn for the worse? Once you have the lay of the land pack accordingly.
4. Bring More Clothes Than You'll Need
This entire piece is predicated on the notion that you are hiking into the deep woods. Not going to the state park down the road for a 2-hour evening walk amongst hundreds of other casual hikers (not that there's anything wrong with that). As such you need to be wary of the weather. In the mountains, it can change completely in a matter of minutes. Most deaths in the mountains are the result of exposure. Exposure happens to hikers who are unprepared when things get nasty. So do your research on the location before you head out. If the forecast is for moderate temps and clear skies bring light winter jackets and emergency blankets. Just in case. And don't forget the rain jacket. It won't hurt to have a pair of hiking gloves squirreled away in your pack either. Even if you are going for a night hike in the desert you'll need to bring some warm clothes because all the heat in the desert escapes into the atmosphere at night.
5. Don't Forget the Batteries
When it comes to lights for your night hiking escapades the goal is not to turn the trail into Times Square. If that's what you want to do you should probably just stay home. The goal is to experience the wilderness at night. Therefore, you should have only enough light to safely navigate the trail and illuminate an area big enough to encompass the party if need be when you stop for a break. Make sure all headlamps and rechargeable flashlights are in proper working order before you leave home. And make sure all your batteries are fully charged before heading off into the woods at night. You should also bring a portable battery charger along. Just in case. And make sure it's solar rechargeable itself. In this day and age, there is simply no excuse for dead batteries. If need be, assign one person from the group to check lights and batteries before you head out.
6. Don't Run More Lights Than are Needed
So the sun is setting and you've finally reached the trailhead. Double check everything for good measure and then head off into the woods. Walk in single file at a pace that everyone can accommodate. Don't take too many breaks as it's important to get your body acclimated to the task and to build a rhythm. There is usually no reason for everyone to be running their headlamp all the time either. You'll have a more fulfilling experience and save your batteries if every other person has their headlamp on. But certainly, if there are any members of the group who feel uncomfortable with their headlamp off they should be able to leave theirs on while they hike. The alternating headlamp suggestion is not a hard and fast rule. But you should keep in mind why you are there: to drink in the night hiking experience. And that means cultivating a taste for the dark. Indeed, if everyone is up for it you might try turning off your lights completely on an exposed ridge and hike using only the moonlight.
7. Be Prepared for Wildlife
Again, we're assuming you are a good distance from civilization in the deep woods somewhere in North America. Unlike hiking in the Alps at night that means you're going to have to be mindful of wildlife. Nocturnal dangerous animals are numerous in the American wilderness and need to be respected, not feared. It's entirely possible that you'll hear rustling in the underbrush next to the trail which could be anything from a mouse to a mountain lion depending on where you are. One thing it probably isn't is a bear. So you can rest a little easier anyway. If it seems like the animal stalking you is large it may be time to whip out your emergency whistles and let 'em rip. That should be more than enough to scare them off, even if it's a skunk, raccoon or coyote.
A Couple of Bonus Tips for Good Measure
Because you can never have enough solid, timely advice when it comes to night hiking here are a couple of bonus pointers for your consideration.
Be Aware Of the Other People in the Group
Not everyone is comfortable in the woods at night. That's just the way it is. In addition, some people don't find out they're uncomfortable in the woods at night until they start hiking in the woods at night. If you find out after a few hours of hiking that one of the members of your group is really uncomfortable it's not time to point fingers and say "scaredy-cat, scaredy-cat". It's time to rearrange the lineup to put them in the center of the group, give them a tactical flashlight if it makes them feel better and start talking them up. Talk about anything: the weather, sports, movies or how you're not all that comfortable yourself but you get through it by concentrating on the next step and nothing else.
Turn off Your Cell Phones
This is important. Sure you'll want to have your mobile phone with you in case of emergency. But unless there is an emergency everyone should keep their phone off and packed away in their hiking bags. You can't face your fears, build trust and get the experience of being out of contact with the world if the person behind you is talking on the phone, the person in front of you is taking selfies and posting them to Facebook and somebody's playing music. This is not a blanket condemnation of technology. Not at all. Because if there is any type of emergency you'll lean heavily on your phone, hunting GPS and more. And rightfully so. Instead, by putting your phones away you are just acknowledging that there's a time and a place for everything. And walking through the woods at night with the Milky Way overhead, damp fragrant sod under your feet and cool, clean air on your face is not the time for Snapchat.
Take the above tips to heart and your night hiking will be an experience you'll never forget. For all the right reasons.