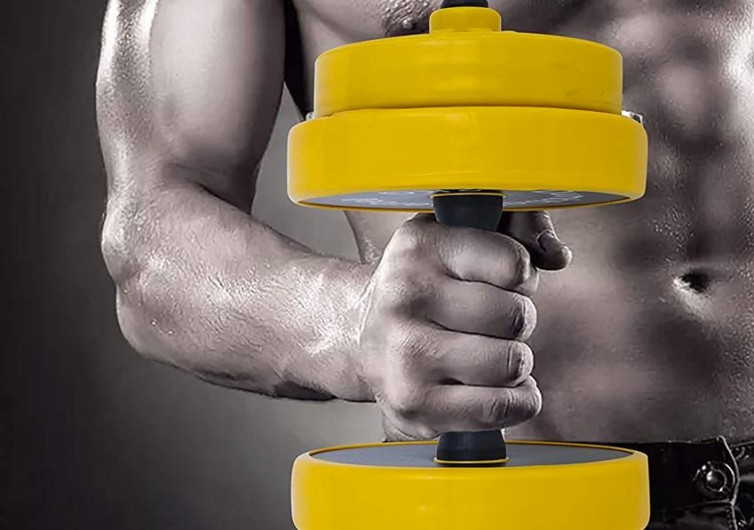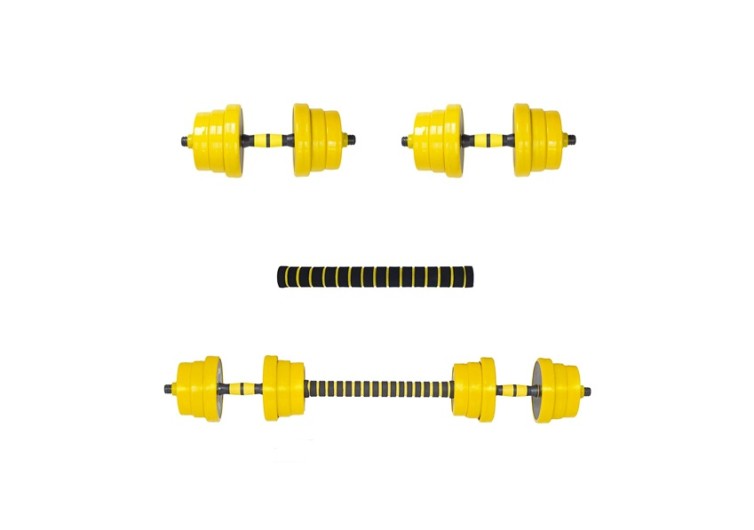 GearHungry may earn a small commission from affiliate links in this article.
Learn more
Nice C Adjustable Dumbbell Barbell Weight – Lift in Style
Nice C Adjustable Dumbbell Barbell Weight Pair is a compact and convertible weight-training dumbbell/barbell combo. And given the shelter-in-place demands on the fitness market, it can feel impossible to find an affordable, durable, and ready-to-ship option.
Fear no more, Nice C might have the answer to your home-gym dreams.
Expand Your Muscles. Shrink Your Storage Needs.
If you're like many of us, you decided to use the stay-at-home year of 2020 to hit those fitness goals. But home-gym equipment vanished from the internet as soon as Covid-19 put the world on lockdown. Just too much demand! On top of that, very few of us have the luxury of dedicated workout spaces — particularly if we don't have garages, barns, or unused guest rooms.
That's why this adjustable dumbbell/barbell weight pair from Nice C caught our eye.
A Stand-Out Set
Adjustable dumbbells are nothing new. The advantage of these convertible weight sets is that they take up for less space than dedicated weight sets.  You can store them in a cabinet or closet and bring them out when arm day arrives. If you'd rather not stow them, that's cool. You'll find that Nice C's design is uniquely aesthetic, finished in eye-popping yellow and black.
The Nice C set comes in five weight options — 22 pounds, 33 pounds, 44 pounds, 55 pounds, and 66 pounds. The 66-pound set includes 12 yellow-coated weights (each dumbbell can fit up to 33 pounds, plenty heavy enough for your average one-arm exercises).
The dumbbell handles weigh about a half-pound each, so you can give your muscles a light recovery workout if needed. You can even take the handles out on a jog to spice up your cardio routine. The handles also feature a slip-resistant neoprene finish, and a slightly curved, ergonomic design to ensure you won't break your television while doing shoulder raises.
 Level-Up Your Chest Day
But our favorite thing about this set is that it also comes with a central rod that turns the whole assembly into a barbell. The central rod is finished with the same eye-catching slip-proof neoprene material as the dumbbell rods and weighs about a half-pound. Attach the dumbbell rods to either side of the central rod, and boom, you have a barbell.
The barbell can house up to 66 pounds of weight. That isn't a sizable amount considering an Olympic barbell weighs 45 pounds just by itself. Another thing to consider is that some users found the set cheap-feeling, and they didn't appreciate the use of plastic throughout.
Nice C offers a solid product at a bargain, with MSRPs from $107.99 (22-pound set) to $350.99 (66-pound set). Free weights are especially hard to come by right now, but you can get this set delivered within seven days of purchase.
So stop putting off your fitness goals and get your tone on, there's still some summer left to show off those arms!