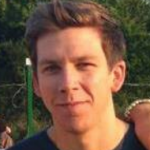 New Tattoo Care Tips
Just got a new tattoo? Well done – we just hope it's one that is as dazzling and vivid as you intended it to be. Hear at Gearhungry, we understand that getting a tattoo can be a thrilling journey filled with a rollercoaster of emotions; from choosing the design and selecting the studio you want to get inked, through to how to take care of your tattoo to ensure that it heals. Once you finally decide on the design, the next thing you need to know is how best you can take care of it to avoid contracting skin infections or having dire complications, keeping in mind that you will need to take utmost precaution.
For you, a first timer, taking care of your tattoo can be a bit delicate. We believe you want to take really good care of it so it will be as fresh as when you first got it done. However, to do this, you need to ensure that it heals well and quickly, but you must understand that this is, without a doubt, the most important part of your tattoo journey. With the below tips, we believe your tattoo journey will be a stress-free and infection free one worth every prick of the artist's needle.
Obey The Instructions Of Your Tattoo Artist
This might sound too cliché, especially in an era where getting a body art is as simple as entering a restaurant to get a cup of coffee. However, if you put so much planning into the design and choosing a reputable studio to get inked, not forgetting dishing out cash for it, you would not want to take the instructions of your artist's who is a professional for granted.
Depending on your artist, the studio, the nature of your skin, the design of your tattoo, along with the aftercare instructions may differ. Most artists will cover your fresh tattoo with an ointment like an antiseptic cream and a bandage which they will expect you to leave on the wound for a period of an hour to 24 hours.
It is important to find out from your artist when exactly you should remove the bandage and follow accordingly. Others may not even wrap the tattoo in an ointment and a bandage at all, depending on the products and techniques they used but like we already mentioned "obey the instructions of your tattoo artist", they know what is best for you.
Carefully Wash Your Tattoo
If your tattoo was wrapped in a bandage, then based on the instructions of your tattoo artist, you will have to remove the bandage in accordance with their specified time. But before you do this, ensure that your hands are thoroughly washed and cleaned to avoid transferring any kind of bacteria into the wounds. Gently take off the bandage to avoid your skin from peeling off into the bandage which can lead to damaging your tattoo. Wash the tattooed area with lukewarm water and a bar of antiseptic soap. You can air dry the washed area or pat the area dry with a paper towel.
Apply Tattoo Lotion
After you have washed your tattooed area with lukewarm water and the antiseptic soap and it is fully dried, apply a small amount of tattoo lotion on the skin. If you do not have a specific brand in mind, request your artist to make recommendations for you which will be easy on your pocket. Ensure that while applying the lotion on the tattooed area to moisturise it, you do not smother it. This works to avoid blocking the pores of the skin.
Continue The Cleaning Process
Always keep in mind that your tattoo is a wound, and until it heals, you do not stop the cleaning process; that is washing with lukewarm water and antiseptic soap and applying the tattoo lotion. You can do this two to three times a day based on your artist's instruction in order to keep it from any infection. The tattoo is deemed healed when the scabbing and peeling is fully done.
Avoid Sunlight Directly
Exposing your tattoo to direct sunlight can cause blisters to the skin especially during the initial healing period, in situations where the tattoo is coloured and also has the tendency to fade. For this and many other reasons, it is advisable to keep your tattoo covered, apply your tattoo lotion regularly and wear loose clothing.
Do Not Soak Your Tattoo In Water
Until your tattoo is completely healed, desist from soaking it in water. Even swimming, be it in a pool or at the beach must be avoided. Avoid soaking in the bathtub as well. Exposing your tattoo to too much water can destroy both its design and appearance. The water may also contain bacteria especially at the beaches and pools which can lead to an infection and skin complication if care is not taken. Again, avoid activities that will cause you to sweat excessively leading to the tattoo getting soaked.
Do Not Scratch
While the wounds heal, there will be days that it will itch, so gather every ounce of restraint and stop yourself from scratching it. Instead of scratching, gently smack the area of itchiness and constantly apply your lotion there. Avoid picking the scab of your skin as it heals; this may damage the design of the tattoo or cause it to fade completely or lead to an infection. Also, allow the scab to dry and peel off by itself without you speeding up the peeling process.
Exercise Patience During The Healing Process
Depending on the nature of your skin, the size of the tattoo, or the technique used by the artist, the healing period of the wound may differ. This might take a week or several months depending on whether the tattoo is simple or complex respectively. Adhering to your artist's aftercare instructions and keeping the wounds clean from infection will facilitate fast healing. Once healed, desist from using skin products that will be unfriendly on your skin.
Revisit The Studio
Finally, if there is a need for you to retouch your tattoo after some weeks or months, never hesitate to pay a visit to your artist. Do not try to do that on your own or solicit advice from friends or so-called experts of tattoos who are not your professional artist.
Getting a tattoo might be fashionable now, but it is a bold means of expressing yourself through body arts. You must also note that the moment you leave the seat of your tattoo artist, the onus lies on you to ensure that your tattoo is fully healed and free from any infection. Your ability to follow these aftercare guides will go a long way to ensure that every stage of this journey will be near perfect if not perfect.