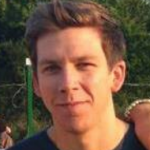 Support us! GearHungry may earn a small commission from affiliate links in this article.
Learn more
Never Forget Any Birthdays
Tired of being the "bad guy" and always forgetting your loved ones' birthdays? We've got your back! From your mum and gran to the freaky neighbor next door, we have a few life hacks that will help remind you to get those birthday wishes out on time, every time.
To start, you will need to make a list of all the birthdays, anniversaries, and special days that you need to remember. This might sound like a drag and it will take a bit of time, but once it's done then it's done.
When your list has been completed (and you have checked it twice) then we have four options for you to choose from. We suggest that you pick the option that fits into your lifestyle the best.
1. Create A Birthday Calendar And Hang It Up Where You Will See It Often
We're starting with the most obvious and "old-school" solution first – but this does not make it any less effective. So, to begin, you will need to make yourself a calendar. Alternatively, if you're clever, you'll just go ahead and buy one. Using your list, fill in the calendar with all of your special dates. We suggest that you use a striking color to write in the notes.
Next, hang the calendar up in a place that you look at regularly. The fridge door and the wall next to your bed are good spots. The most ideal spot to hang a calendar, however, is on the back of the toilet door (no judgments, we all spend ours studying that door).
This way, each time you see your calendar, you will be reminded of whose birthday is coming up.
2. Make The Dates Stand Out In Your Day Planner
If you run your life according to the book (and we're referring to your diary, that is) then perhaps the best spot to add those important dates is into your Diary Planner. The trick is to make them stand out. Once again, we recommend that you diarise the birthdays using bold and striking colors.
Hardcopy calendars work very well, but there's one downfall. Each time a new year starts, you've got to pull out that list once again and fill in a new calendar for the year ahead. If you don't feel like the added admin, then you might find the next two tips to be more to your liking.
3. Add Birthdays To An Online Calendar And Set Reminders
If you are reading this post, then we are going to assume you are tech-savvy enough to know how to create an online calendar. Most email platforms (like Yahoo, Google, and Outlook, for example) have calendars that you can use for online scheduling. Alternatively, you will certainly find an app that can assist you in the Google Play Store.
The great thing about online calendars is that you can set them up to create reminders where notifications are sent to you via email or text message. You also only need to fill the calendar in once and with a click of a button, the calendar will automatically update itself year after year.
If you are one of those constantly busy types who don't have time to take a sip of water or a bathroom break, never mind making a phone call or sending a message – then we think tip number 4 below will blow your mind!
4. Fool-Proof Method 101: Automate Your Birthday Wishes!
There are so many apps available for download that not only allow you to keep a schedule with reminders, but they can also send automated messages for you too! This means that before you even realize "hey, it's my aunt's husband's brother's birthday today", the birthday wish has already been sent and you're already in the clear.
Most apps allow you to personalize the messages ahead of time so that they can still be thoughtful. This does mean that there is some admin but you can schedule in the messages when you have free time (think bathroom breaks). Birthday wishes can then be sent via different social media portals or via text message. This is an all-in-one solution for being thoughtful but not forgetful!
Additional Birthday Reminder Tips
If you take birthdays seriously, then these extra tips will get you through the year without making you feel like the grinch who stole birthdays:
If you like to send birthday cards, buy them all at the beginning of the year in accordance with your list. If you are posting cards, set a reminder to send them out at least two weeks ahead of time.
Make sure you always have a good number of stamps at hand if you plan on sending a card via the post office.
If you plan on buying someone a present, you will also want to be reminded ahead of time so that you can do some shopping.
Better late than never holds true to its words when it comes to birthdays. If you have missed someone's special day – even if weeks have passed – then we encourage you to still send a belated message. The recipient is likely to forgive you with ease and laugh with you about it – it would almost be like a second birthday! This does not apply to the birthdays of your spouse and kids – NEVER EVER FORGET THEIR BIRTHDAYS. EVER.
Last, but certainly not least, if you do forget a birthday, don't be too hard on yourself! If there are fifty individuals in your life whose birthdays you would like to consider, then that means you have to remember a birthday every ten days! Since humans are not born with superpowers, no one can ever hold a bit of forgetfulness against you.
Sources:
4 Tips To Never Forget Birthdays – Schedule App
How to Never Forget a Birthday – The Order Expert