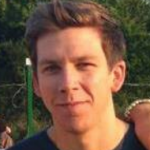 Support us! GearHungry may earn a small commission from affiliate links in this article.
Learn more
Gear You Need To Improve Your Home Connection
Nowadays, it's incredibly rare to step into a home which doesn't have some form of an internet connection. To be honest, asking for the WiFi password is one of the first things many of us do when visiting a new place, so if there's nothing of the sort, alarm bells start ringing.
So much of our social and working lives depend on an internet connection, yet unfortunately, a strong one can disappear within the blink of an eye. If you have trouble with your home connection and wish to put an end to the frustrations which come with weak internet, then use this following guide to discover every piece of gear you need to improve your home connection. You'll soon have friends queuing up at your door to get a taste of the super fast and super strong connection life.
1. Use A WiFi Extender
A WiFi extender does exactly what it says on the tin: it extends your WiFi connection. By installing a WiFi extender in your home, your existing connection will be transmitted and boosted into a stronger connection which covers a larger area. You can get as many extenders as need be to get the right coverage in your home, but more times than not, using one is enough to get a good connection circulating. Sometimes things really are as simple as adding a booster to your home connection.
2. Implement A WiFi Mesh System
If you're willing to recreate the whole WiFi system in your home, then let us introduce you to a 'WiFi Mesh Network System'. Mesh network systems are the product of a mobile-optimized world, meaning that you can control everything via a smartphone app and dissolve any connectivity issues at the simple click of a button.
If you're wondering what is involved with a WiFi Mesh System, then you'll be pleased to know the answer is pretty simple. Connection nodes are placed around your home, giving off signals to your main 'hub' whenever necessary. Through doing so, you have a streamlined connection no matter where you're sat at home!
3. Put Your Router In A High, Central Spot
We're all guilty of waving our phones in the air whenever they lose connection. Whether we understand the science behind it or not, it seems to be a logical thing to do when in this situation. Funnily enough, similar rules apply when it comes to your home connection.
By putting your router in a high and central spot, you are keeping it out of the way of anything which may knock it down or disrupt the connection. As well as this, keeping it central will mean that the connection is distributed evenly across your home, rather than focusing solely on one area. We recommend placing the router on top of a cabinet or shelf to reap the full benefits. There are many cabinets available on the internet which will be perfect for this.
4. …And Keep The Router Away From Clutter
As well as keeping your router high above the ground, it's also important to keep it away from any clutter. Just like the majority of us, routers like personal space, meaning if you surround them with lots of mess, they'll throw a strop and radiate a bad connection. If only we were joking…
The more clutter you have around your router, the more likely the connection is going to get disrupted. This will particularly be the case if you have multiple pieces of electronic equipment surrounding the router and sucking up transmissions. So, although not technically a piece of gear, a clean environment is vital for connection success.
5. Install Solid Security
If you're struggling with a weak home connection, then it might be due to the fact that you have multiple people using it at the same time. There's nothing more frustrating than trying to stream your favorite show which keeps buffering while your housemate is in the other room without a trouble in the world!
Although sharing your home connection with multiple people is usually inevitable, you might feel quite stumped to realize that your neighbors might be sponging off your connection. If you haven't got password-protected Wi-Fi, then anyone within the area can hop onto it and use it like it's their own. That doesn't seem fair!
To ensure that you only have a handful of people using your connection, set up a strong piece of security to make sure that no one can hop on when they feel like it. Using an unsolvable password is a great place to start here.
6. Get A Second Router
Don't let this be your first option… think of it as a last resort. If you've tried and tested the above methods yet still seem to be having home connection troubles, then it's probably time to accept that you have extremely stubborn connectivity which needs a bit more of a tweak to get working. So, if all else fails, consider purchasing a second router to install in your home. Keep this second router as far away as possible from your original one so that the whole home is getting access to a good connection, and only let a limited amount of people use it. As mentioned previously, the more people you have on your WiFi, the lesser of a connection it will give to you.
Do Whatever You Like, Without Paying The Costs
Having a strong connection will be sure to add convenience and happiness to your life, no matter what you're using it for. You'll soon realize that you and your housemates can stream shows within half the time it usually took, waving goodbye to any buffering screens and poor-resolution images. As well as this, your browsing experience will be seamless, if you are working from home, your work will be at the highest quality, and you'll never have to move to a 'stronger spot' again.
As you can see, improving your home connection will benefit your daily life in more ways than you could ever imagine, and there are many proven methods which will aid this experience and guarantee success; all being affordable and easy to implement, too!