GearHungry may earn a small commission from affiliate links in this article.
Learn more
Netflix Subscription Hacks
If you are already one of the 100 million subscribers globally who regularly access the Netflix subscription service, then our tricks and tips today on Netflix hacks will be perfect for you. If you are yet to join up to Netflix and are having concerns and reservations about whether it's the optimal service for you and worth parting with yet more of your hard earned cash, then standby. Be prepared to have your socks blown off with our Netflix recommendations on how you can genuinely get the service to work better for you.
It's about so much more than just watching Netflix movies and the latest box sets and specially curated Netflix shows. Although we have to say, that is, of course, a pretty great place and reason to get started with a new subscription. We're going to let you in on a few of our own tried and tested Netflix cheats today and might even let you in on a few well-guarded secrets too! So without further ado or the need for any amount of in-depth technical know-how, let's jump in and review our favorite 15 Netflix life hacks. We are pretty confident they are going to help you get the absolute most out of that coveted subscription and revolutionize your Netflix experience.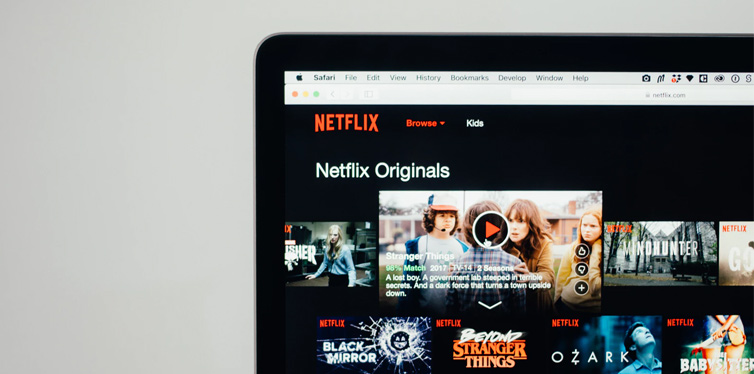 Top 15 Netflix Hacks and Tips to enhance your viewing pleasure
1. Download Your Favorite Movies To Watch Offline At A Later Stage
One of the single most frustrating things has to be when your internet is so slow and clunky that you just can't appreciate the movie the way it was intended. To stream and view on most services, you need a pretty beefy connection. With Netflix, you can select and download all your favorite movies and Netflix shows and queue them up ready to view at your leisure, whenever and wherever the fancy takes you and without having to rely on a poxy connection, say on the plane for example. All you need to do first is make sure that you have downloaded the Netflix app and just make sure that whatever device you are downloading too has ample storage space to house all your Netflix favorites.
2. Consider Restricting Your Netflix Binge Viewing To Off-Peak Hours
Might sound like a fairly obvious tip but it really will help to make a difference, especially to the quality of your streaming, if you try and do this out of office hours, or in this case, more like during office hours when actually there are going to be fewer people accessing the subscription service.
3. Install Handy Chrome Extensions
Ok, so you know and I know that you are a bit of a binge Netflixer! Don't judge right! We all get hooked on that one series that we just can't stop watching until it reaches its final explosive episode. Really though, do you want to be repeatedly questioned by your ever so slightly passive aggressive Netflix messenger, "Are you still watching?" Erm, yes, you know I am! How about installing the handy Chrome Extension Never Ending Netflix to override the system so that you really can enjoy an end to end uninterrupted viewing marathon.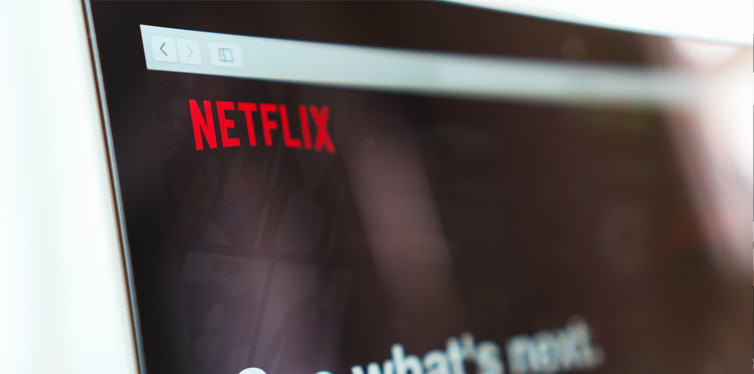 4. Get To Know Your Netflix Settings And Keyboard Shortcuts
Learn these essential keyboard shortcuts to really enjoy the most efficient laptop viewing sessions. It's like a Netflix hidden menu.
F expands to full screen
ESC takes you back out of it
PgDn pauses the viewing
PgUp sets it back to play
Shift and Right arrow will fast forward
Shift and Left arrow will rewind
5. Tired Of Viewing And Prefer Listening Audio-Book Style?
This is a great Netflix add-on trick. Say you fancy watching but not really watching. You prefer to view horizontally with your eyes closed listen with your ears, recreating the drama and intrigue in your head instead! Go ahead and hit that subtitles icon on your Netflix utility bar and move on over to the audio tab. Click on the "Audio Description button, and you'll activate your own personal narrator. It's reassuringly relaxing and definitely an experience worth trying out.
6. Don't Want Everyone To Know Your Netflix Viewing History?
We're not here to judge. You can watch what you want, when you want, as often as you want as far as we're concerned but let's just assume your other half doesn't know that you have an unhealthy obsession with Sex in the City! Don't worry, we've got a hack for that. You can be selective about deleting your viewing history. You can view, just like on your computer, all the shows you've watched in chronological order and then just make any dubious ones magically disappear. Hey Presto! Embarrassing viewing titles eradicated.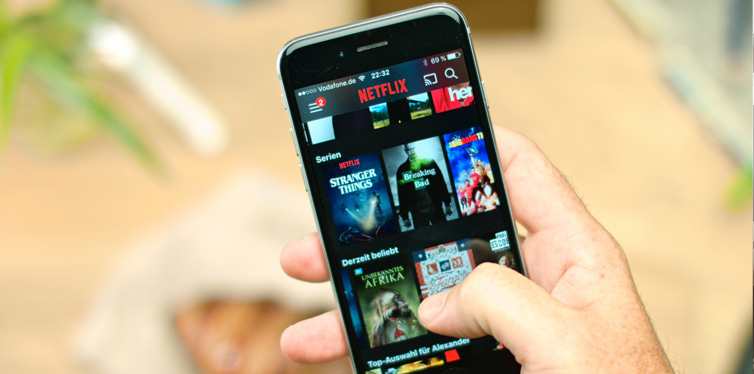 7. Play A Little Bit Of Russian Roulette With Your Viewing
Your tired, you're emotional, you're indecisive. Hell, you've no idea what you want to watch tonight you just know that you need to settle down in front of Netflix and let is intuitively serve up some random delights for you to discover. You seriously don't have the time to skim through the 4,000 odd titles currently available. Great news! Get yourself the Netflix Roulette, and you can filter through the catalog according to things like actor, director, genre or a keyword.
8. Check Out Netflix Bible
A step beyond the idea of playing Russian Roulette, assuming this time that you do know exactly what you fancy watching but it's not just Romance or Action, instead it's best horror movies from the 80's. You can get more specific with an add-on like What's On Netflix that's essentially an encyclopedia of over 20,000 weird, wonderful and in some cases, downright wacky genres and sub-genres. It even generates ID codes which are a string of numbers that you can put into the search bar and will return a title for you. Give it a go and see for yourself.
9. Our Top Hack For Putting An End Of Boring Buffering
This is top secret stuff we're revealing here so keep it under your hat like! We don't want every Tom, Dick, and Harry met Sally cottoning on to our Netflix Hacks. If you're watching Netflix on your computer, try holding down Ctrl+Shirt+Opt/Alt+S to open up a hidden menu that will help fix buffering issues and provide with you additional streaming options. If instead, you are viewing on Wii, PlayStation 3 or Xbox 360, use your directional pad instead and click up, up, down, left, right, left, right, up, up, up, up and you will get access to that very same menu. We told you this stuff was gold dust!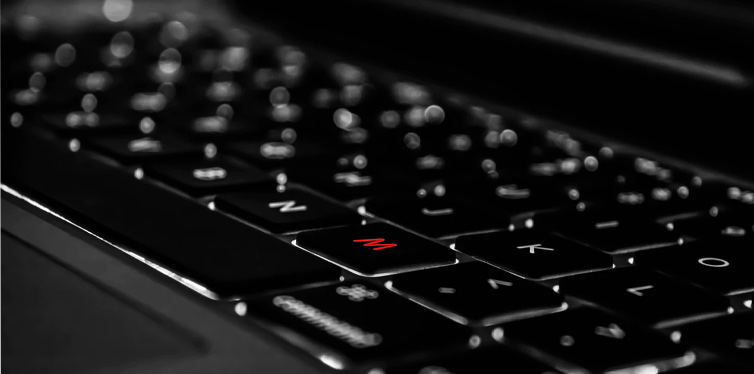 10. Time To Ditch The Hangers On
So you're the generous kind. Nice! There aren't many of you left these days. You've shared your subscription password with all and sundry, and now your algorithms are way out of whack, and quite frankly you've had enough of being served up totally inappropriate suggestions on what you should be viewing. Just ban them! That's right, with this hack you can get back control of your own Netflix subscription. Head to My Account and just go right on ahead and Sign Out All Devices! Oops, sorry, Auntie Jean. No more Dallas re-runs for you.
11. Customize Your Settings And Your Subtitles
Want to have a truly personalized set up? Well, you can do that too. You can change things like the color, font, and size so that you are viewing the screen precisely the way that suits you. All you need to do is head again to Your Account and into Your Profile. From here you can then change the Subtitle Appearance and create your very own viewing profile. Nice!
12. Disable Dubbing
While we are currently on the subject of customization, you can also disable dubbing. For some reason, apparently their research but we're not entirely sure who they've been questioning, Netflix seems to think that people actually prefer to view their favorite shows in the dubbed version. Err, never!! Not us. We hate the darned things. There's nothing worse than your favorite actress sounding like Miss Piggy when you know they really sound like Greta Garbo. So go back to the original language audio the way it was intended and if you need to, switch on your subtitles instead in your preferred language. Altogether a much more enjoyable and authentic experience.
13. Fancy Binge Watching With Friends And Sharing In The Latest Season Of Your Favorite Box Set?
Say you're traveling overseas on business or have had to go back home for an extended period of time on urgent family business, but you made a pact with your significant other that you would only ever watch your favorite box set together. What are you going to do now? Your weak and prone to temptation and you must have your fix! Try an add-on service like the Chrome Extension Netflix Party or a platform with Rabbit, and you can launch a window so that you can view in view so to speak and still watch and chat together. Genius and saves you cheating on your other half!
14. Do Make Sure That You Are Optimizing Your HD Or Ultra HD Viewing
Make sure that you check out your Netflix settings to ensure that you are enjoying your subscription at its optimum. Oh, the horror and embarrassment when you realize that you have been watching a crappy streaming service for six months when actually you're paying for Ultra HD. Just head to Netflix.com and check out HdToggle to make sure that you are fully set up and viewing at your maximum capacity. Just be aware that if you are viewing out of the zone and are on a data plan, HD videos are going to chew up considerably more GB's so made sure you disable and enable this little hack as and when you need it. We don't want you to come crying to us when you've blown the budget bingeing om HD movies.
15. Finally, Learn How To Flip The Screen
Our final Netflix life hack might not seem like much but believe us, the struggle and the neck pain is real! If you are one of those weekend binge streamers who can be found mostly horizontal, in bed, under the duvet, computer on your lap surfing for stuff to watch and only leave your cozy den for more popcorn and toilet breaks, then this is the hack for you! Netflix Flip is yet another add-on extension for Chrome that will turn your image 90 degrees so that you don't have to hang upside down, rearranging those pillows or using your hand to try and hold the weight of your neck for that marathon session. With this final tip, you can say goodbye to streamers neck and say hello to bed sores instead!
So there you have it, our personal tried and tested 15 best Netflix hacks that should have you well on your way to really maximizing and enjoying that subscription you've not really been utilizing until now. It's the little things, those secret codes, and short-cuts, knowing which screens to access and how to get the best out of the system that will really make your subscription work better and harder for you. Don't just take our word for it though. Give some of our Netflix hacks a whirl for yourself and let us know how you get on. If you stumble across any others on your next binge box set session, then make sure you let us know too. We'd love to know any new tips and tricks out there that will help all our community get the best viewing experience possible.