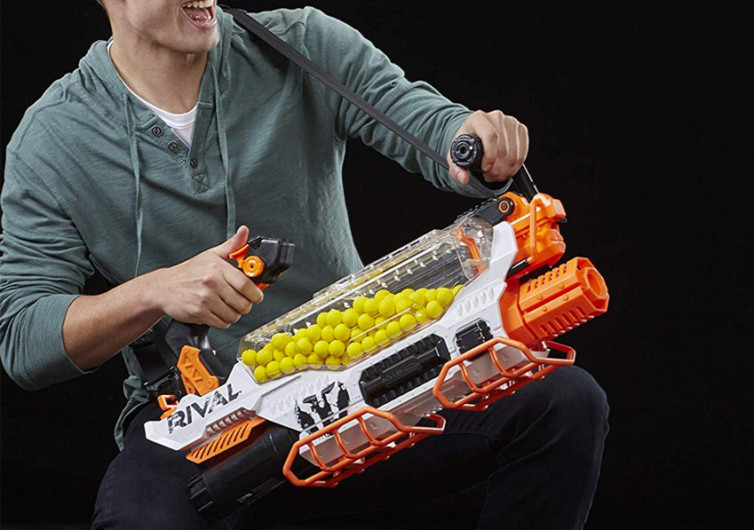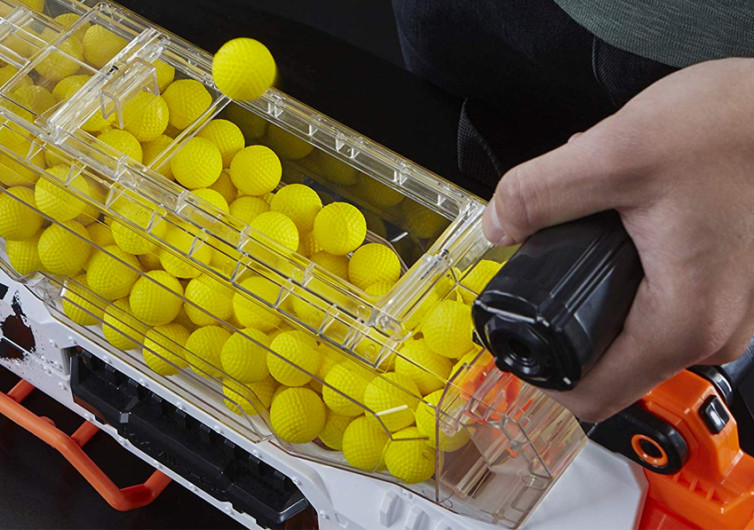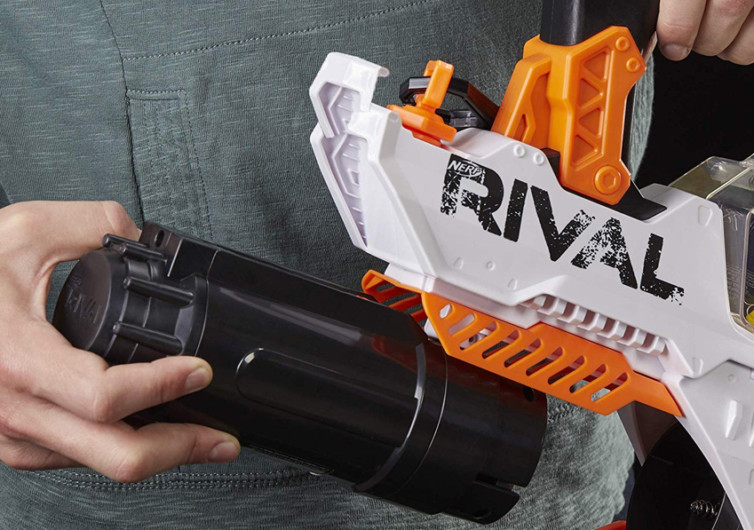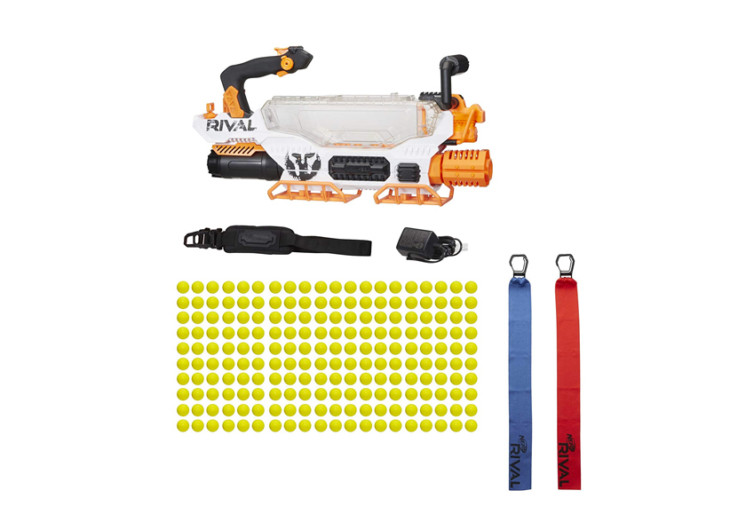 GearHungry may earn a small commission from affiliate links in this article.
Learn more
Nerf Rival Prometheus MXVIII-20K
Pump up your neighborhood gunfighting adventures with the new Rival Prometheus MXVIII-20K from Nerf. It features a handful of technologies that can make playtime more engaging and action-packed. It still retains the design aesthetics that is characteristic of all Nerf guns.
At the heart of the Prometheus is a powerful motor that shoots the Rival rounds at an amazing rate of 8 rounds per second. It can empty its 200 round-capacity hopper in only 25 seconds. This is the blaster that Nerf fans are waiting for. Once you pull the trigger, high-impact foam rounds shoot straight from the barrel at a blistering pace of 100 feet per second. Sure, it's slower than the 1,230 FPS muzzle velocity of a Glock 17, but it sure is fun to watch those yellow rounds shoot from the barrel.
Loading up the Prometheus is easy. The hopper comes with a mechanism that allows for easy reloading of up to 200 Nerf Rival rounds. The set already comes with 200 rounds. You may need to purchase additional refills if you want non-stop action. Remember that the Prometheus can blast the 200 rounds in less than 30 seconds. That means you will only last that long if you go for a continuous rate of fire.
While the Prometheus already comes with a rechargeable battery, NiMH may not be the best solution. At the very least, the Prometheus should have Li-ion as its battery system. Regardless, it is still better than having ordinary alkaline batteries power up the MXVIII-20K. You can recharge the Prometheus from your ordinary wall outlet.
The Nerf Rival Prometheus MXVIII-20K Blaster is what Nerf adventurers need to use for more nonstop action. It fires at a rapid rate and at blistering speeds. And, it comes with a neat and futuristic blaster design.