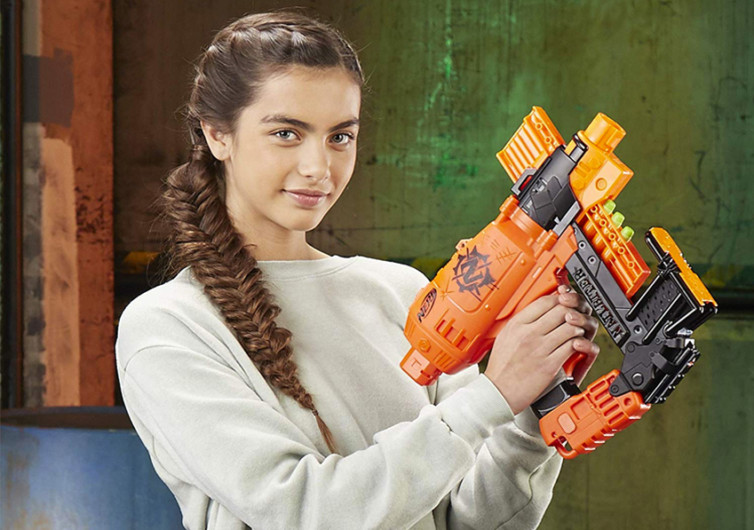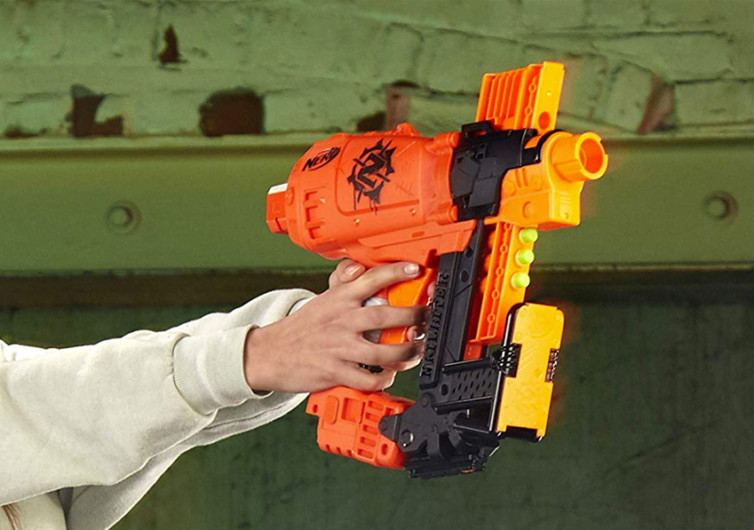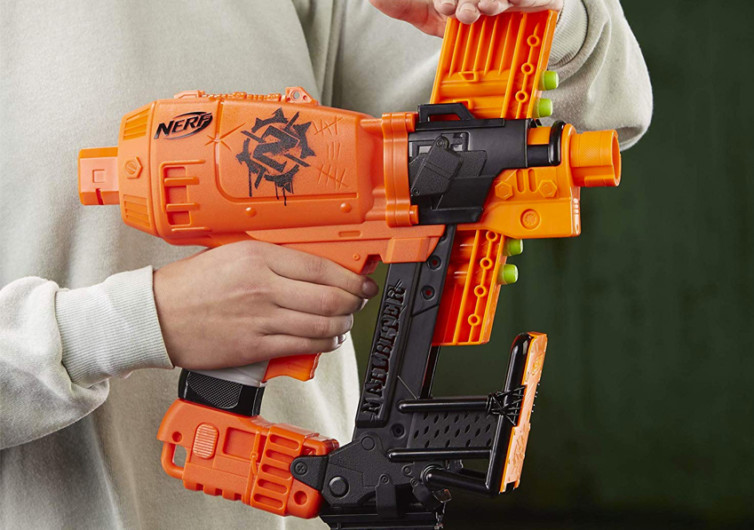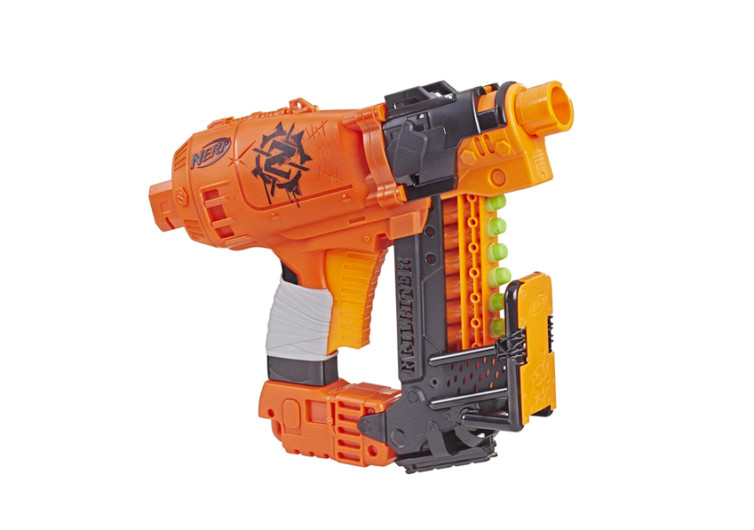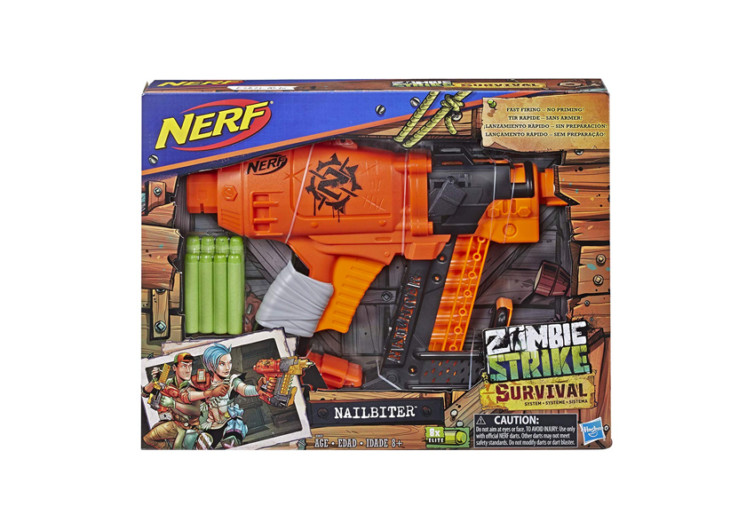 GearHungry may earn a small commission from affiliate links in this article.
Learn more
NERF Nailbiter Zombie Strike Blaster
When it comes to addressing the Zombie menace, NERF is always at the forefront. With the new Nailbiter Zombie Strike, eliminating the undead once and for all is an absolute guarantee. Integrating many of the design elements of NERF's zombie blasters, the Nailbiter is a game-changer in the continuing fight against the walking dead.
What makes this Nerf gun a must-have in zombie-fighting is its no-priming readiness. Other tactical blasters require priming before you can start shooting. By the time you're ready to pull the trigger, the undead will already be on top of you. The Nailbiter changes all that by allowing you to blast your opponents to smithereens. Its rapid-firing action helps negate the menace that the undead bring.
The Nailbiter already comes with 8 zombie-killing strike darts. Of course, if you've got throngs of zombies heading your way, you'll need more darts. The system allows you to put 8 Strike darts in an Indexing clip. This mechanism contributes to the fast-firing nature of the zombie blaster. It moves straight to the next Strike dart without ever activating anything else. It's what you'll need to defeat these ghastly creatures.
Being a part of the Zombie Strike Survival System, the Nailbiter also features a tactical rail and attachment points. What this means is that you can get other armaments to connect to the Nailbiter. This will increase its firepower to near-infinite levels. No undead will ever stand up again after they get hit with the Nailbiter's Strike darts. Aim for the head, though.
The NERF Nailbiter Zombie Strike does not look like a real gun but that's the very essence of a toy. NERF understands this and relies on the imagination of kids and adults alike. It shouldn't come as a surprise then that this is a blaster that appeals to everyone.