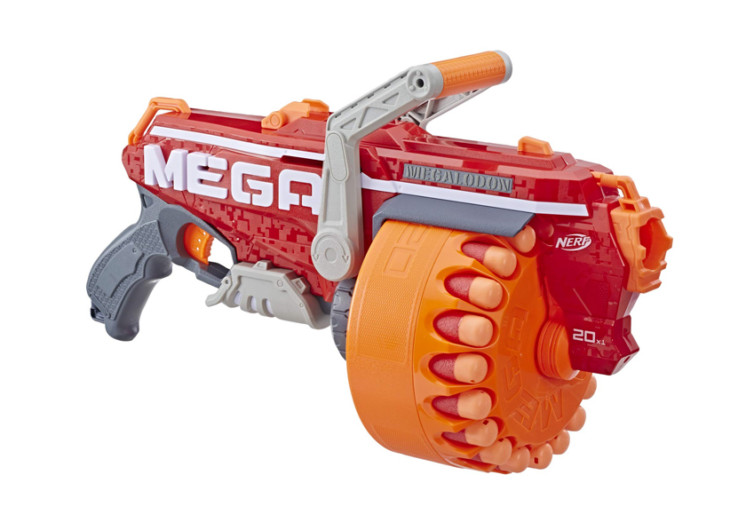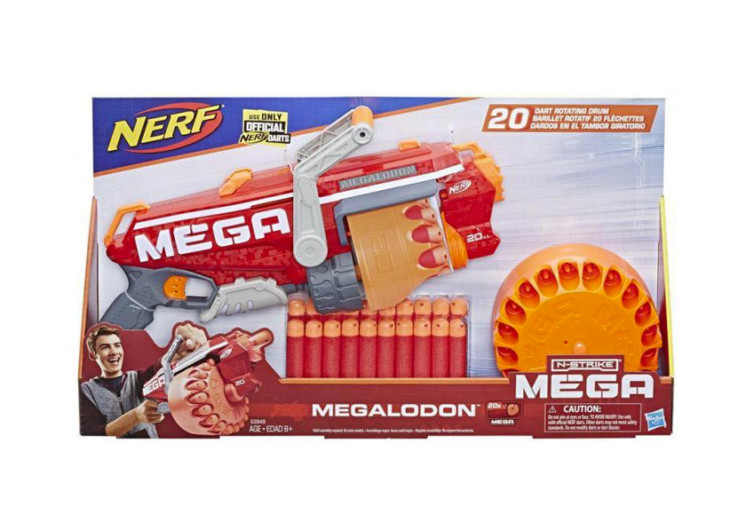 GearHungry may earn a small commission from affiliate links in this article.
Learn more
Nerf N-Strike Mega Megalodon
It may be a smaller version of the mighty Mega Mastodon but the Mega Megalodon never looks at its size as a hindrance. Instead, it looks at it as a distinct advantage to fool opponents into thinking that it has mediocre power. To everyone's surprise, this is a Nerf N-Strike blaster that has all the makings of an awesome opponent-blasting gear.
Drawing inspiration from a prehistoric shark with extra-large teeth, this Nerf gun is also big in firepower. It comes with a large drum that gives it the impression of an oversized Tommy gun. The rotating drum can accommodate 20 of Nerf's Mega darts. Kids and adults alike can shoot it one dart at a time by cranking the handle back and forth. It is the perfect mode for precision shots or when you want to conserve your ammo.
Of course, when the action heats up, the Mega Megalodon is never going to leave you in the dust. Activating its slam-fire action means you can unleash the 20 Nerf Mega darts in rapid succession. This is what you will need to provide covering fire for your friends or to dishearten your opponents with the Megalodon's awesome firepower.
The Nerf darts can shoot up to distances of 85 feet. It is far enough for medium-range battle. Put the Nerf Mega Whistler darts and you'll relive one of those scenes in the 2016 film The Great Wall. Listen to the darts emit a fantastic whistle as they shoot through the air.
What differentiates the Mega Megalodon from its big brother Mega Mastodon is that it is not battery-operated. Moreover, the carrying handle also doubles as the blaster's priming handle.
Nerf warriors will love the Mega Megalodon for its awesome firepower. It also has a very mean look that should send opponents quivering in their hideouts.
CHECK PRICE ON ENTERTAINMENTEARTH.COM