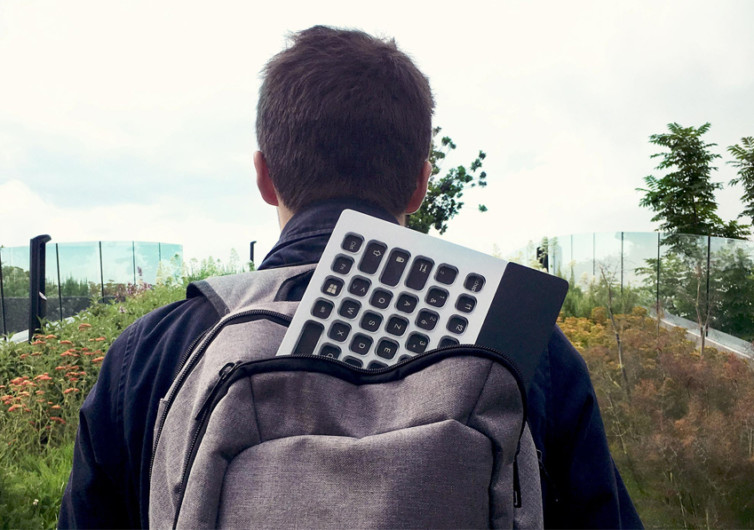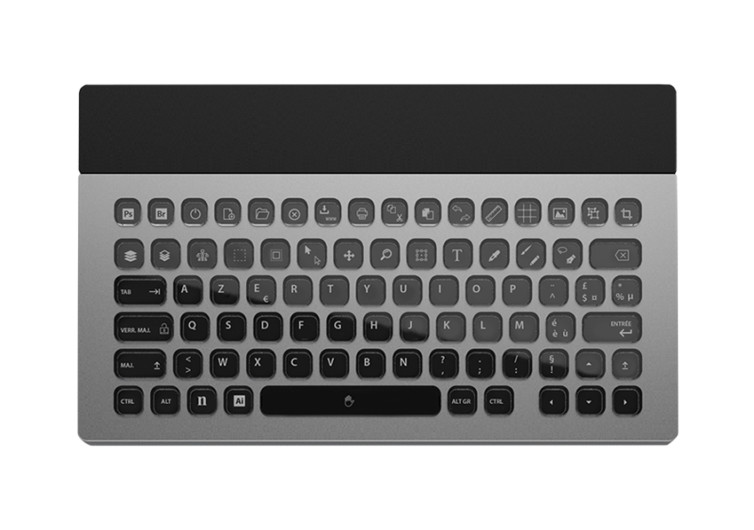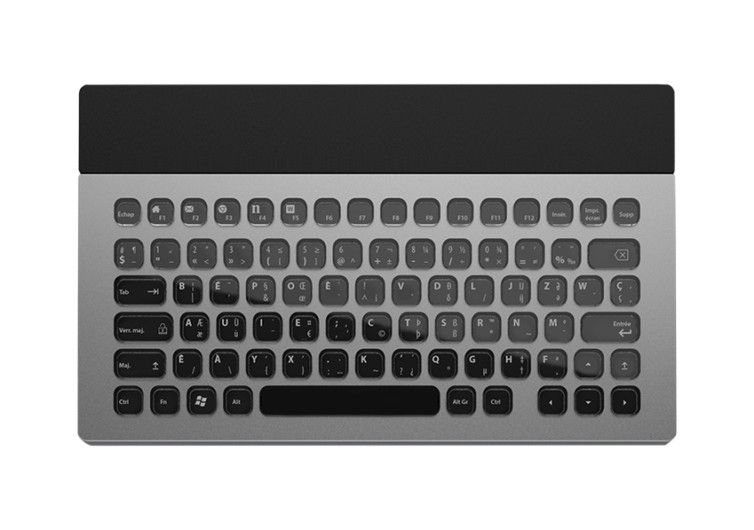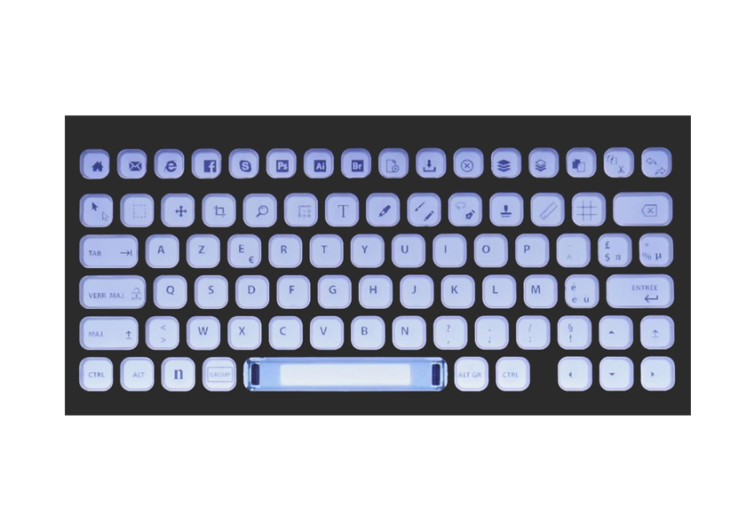 Support us! GearHungry may earn a small commission from affiliate links in this article.
Learn more
Nemeio E-Ink Keyboard
Most people have to look at their keyboards to know which key to press. In most cases, work gets stalled because of the "confusing" layout of the keyboard. With the Nemeio Keyboard, this is about to change. This is a computer peripheral that can open numerous possibilities regardless of the application you are using.
The Nemeio is the only keyboard of its kind that allows users to customize 81 mechanical keys. There are other systems on the market that allow you to configure shortcuts in the keyboard. These are somewhat limited, however. With the Nemeio, it is like designing your very own keyboard layout. You decide how the different keys should be arranged to suit any need that you may have.
The system comes with its own application. There are no complicated algorithms to memorize. From the app, one can drag icons of commonly-used functions into the keyboard layout. It also allows for manual assignment of keys and functions. Assign profiles, save them and run them. Whenever you work with a different application requiring a different keyboard layout, one only needs to activate the corresponding profile.
Not only is the Nemeio customizable, but it can also work on different platforms. Plug it into your PC or Mac or connect it to your TV, smartphone or video projector. This innovative wireless keyboard comes with Bluetooth connectivity that allows for seamless and effortless connectivity. The same technology provides exceptional portability to the keyboard.
There is no bright backlighting for the keys on the Nemeio. Instead, the brand chose to integrate e-paper backlighting. This can help prevent eye fatigue. The characters on the keys can also be magnified for those who may have eye problems.
Improving productivity in front of the computer is now ensured with the Nemeio Keyboard. It is customizable, portable, and easy to use on different platforms.
CHECK PRICE ON NEMEIO.COM