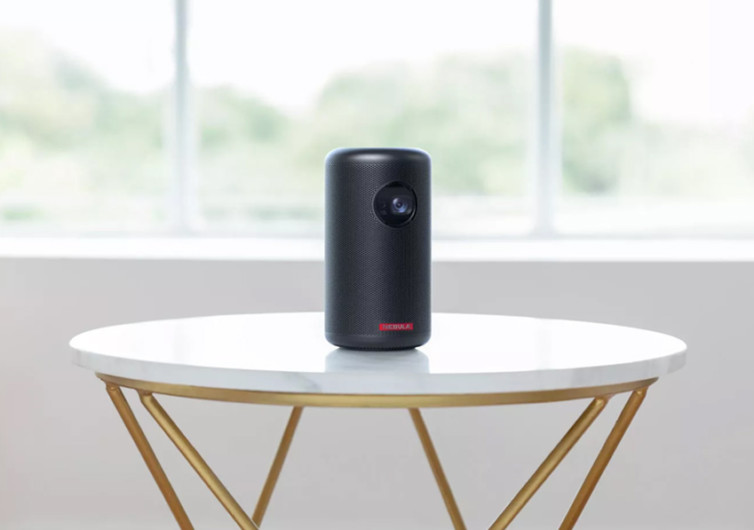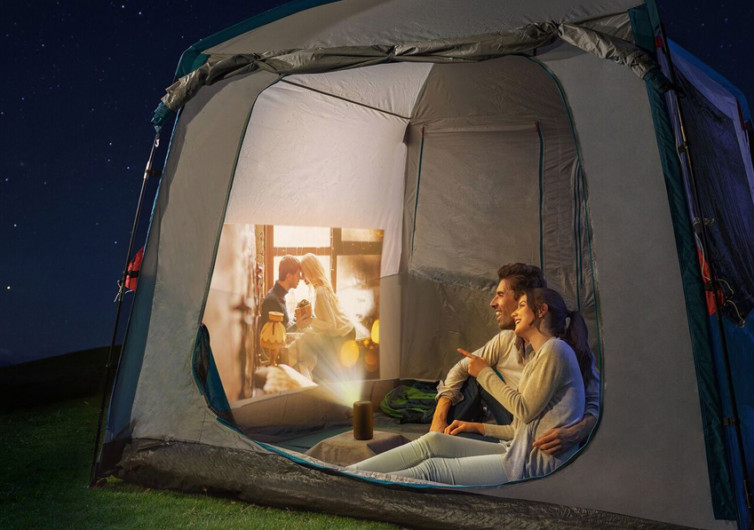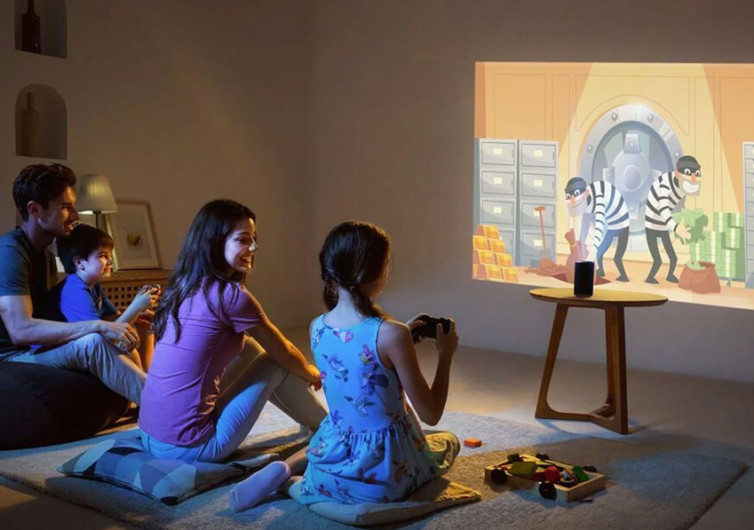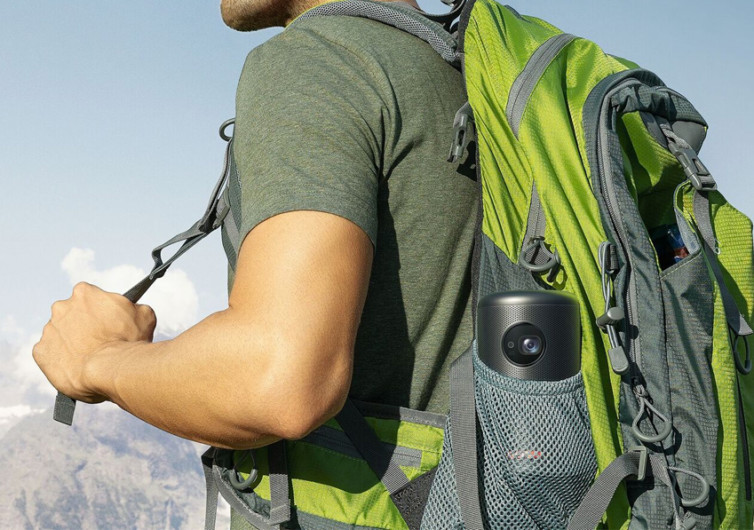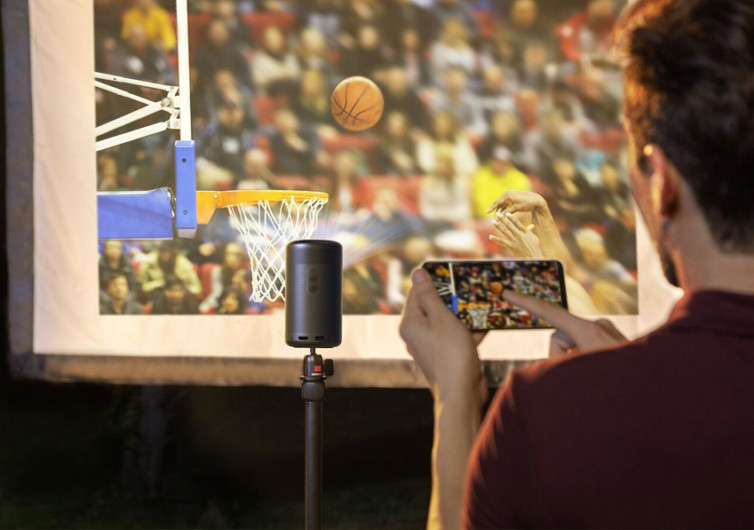 GearHungry may earn a small commission from affiliate links in this article.
Learn more
Nebula Capsule II
Building on the successes of the first-generation Nebula Capsule, the Capsule II now comes with even better technical specs, robust apps, and superb capabilities without changing the form factor that people fell in love with in the first place.
Retaining the Coke can-size and shape of the original, the second edition of the Nebula Capsule now features DLP technology that seamlessly projects 720p HD images onto any light-colored surface for up to 100 inches. You can easily turn any room or any location into a cinematic experience without the need for complicated controls or even cumbersome wires.
It's twice as bright as the original, too. This gadget now comes fully enhanced by a revolutionary technology, the IntelliBright, which seamlessly adjusts the localized brightness of the device to produce more stunning, more radiant, and more vivid images regardless of how bright it is in your surroundings. Simply put, you'll never miss any detail in what you're watching. This can truly make for a more pleasant, more immersive viewing experience.
Capsule II also improved its built-in smart speakers, allowing it to increase its audio output by as much as 60% from the original. What is really telling in this aspect is the way the designers were able to increase the driver enclosure by 50% to produce the sound that has more resonance and more power. This equates to really deep and highly resonant bass that you will never have to worry about missing a critical conversation in the film you're watching.
Perhaps what really separates the Capsule II from the first Nebula Capsule is that it already comes fully integrated with Android TV 9.0. That means you'll get access to the different apps right on this nifty projector.
The Nebula Capsule II is small, but it opens a universe of personal entertainment for your enjoyment.