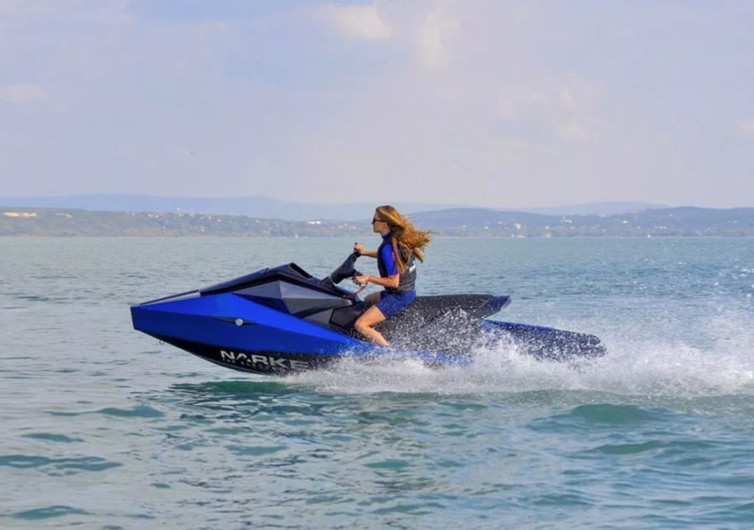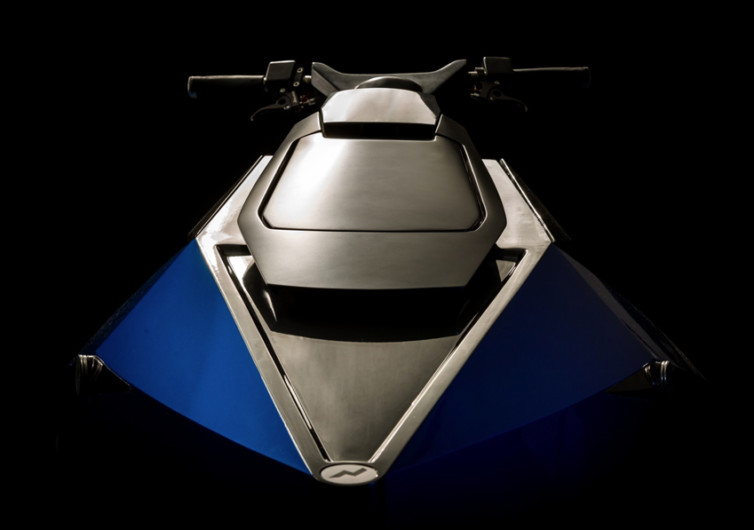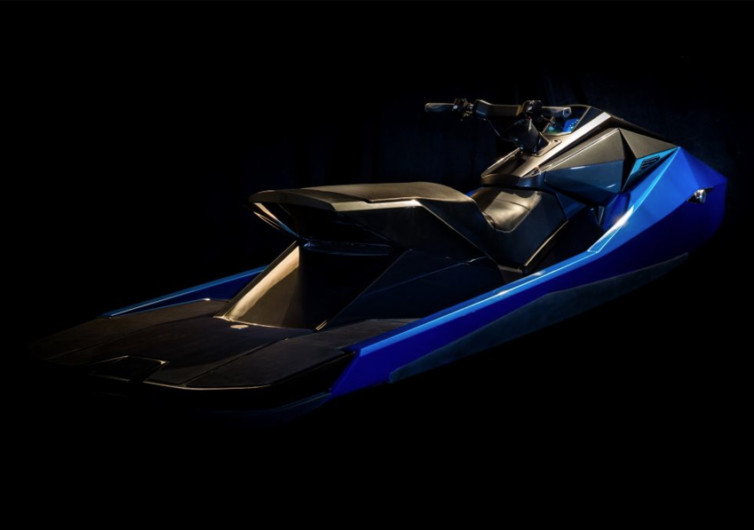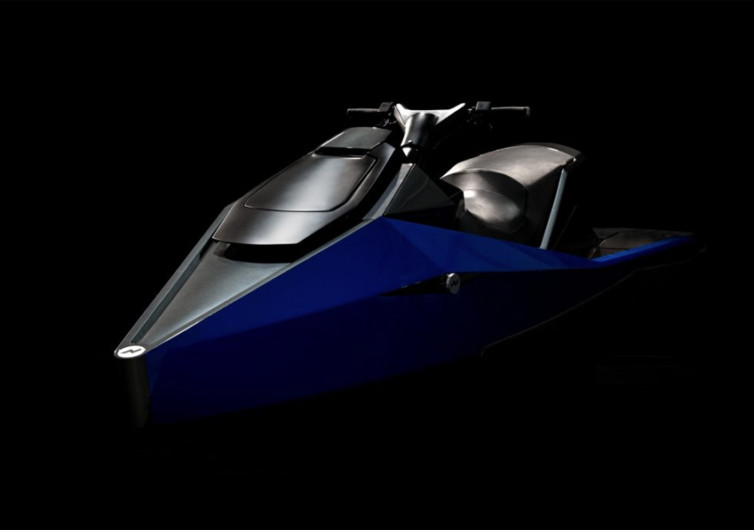 GearHungry may earn a small commission from affiliate links in this article.
Learn more
Narke Electrojet
It is always fascinating to watch a jet ski zoom its way on the waters off a beach. It's even more thrilling to ride one. However, you no longer have to put up with that noise coming from its massive engine. With the Narke ElectroJet you'll get a sleek jet ski that comes with the stealth lines of modern warships powered by an electric motor that offers extra-quiet operation without sacrificing its performance.
With its composite structure made even stronger with carbon fiber reinforcement, slicing through rough seas is a breeze. Its cutting-edge bow design makes it super easy to navigate coastal waters or even the high seas. No force of the pounding waves will ever shatter its heavy-duty chassis.
Powered by a 3-phase water-cooled asynchronous electric motor delivering 45 kW of performance for up to 1.5 hours of normal use, the Narke is such a joy to ride. With a top speed of 55 KPH or about 34 MPH, the Narke can get you the thrill of a lifetime on the bodies of water of your choice. Its rechargeable battery can be easily replaced within minutes allowing you to continue with your water adventures with very minimal breaks in between. Charge up your battery within 2 hours and you're ready with about 80% of the Narke's performance.
Carrying the Narke is a lot easier than conventional jet skis. It comes with 3 lifting points that are well-hidden from view to preserve its ultra-sleek profile. The same lifting points double as berthing points in case you wish to park your mini vessel at the port or perhaps tow it behind your boat.
The smart display on the Narke has been seriously upgraded, too. It features full customizability so you get the sense of personal ownership on this amazing piece of watercraft engineering technology.
But the most important part of the Narke is its ability to contribute to a safer and cleaner environment. Gasoline-powered jet skis spew their exhaust right into the water, significantly contributing to pollution. Since it's electric, you're actually contributing to a cleaner earth.