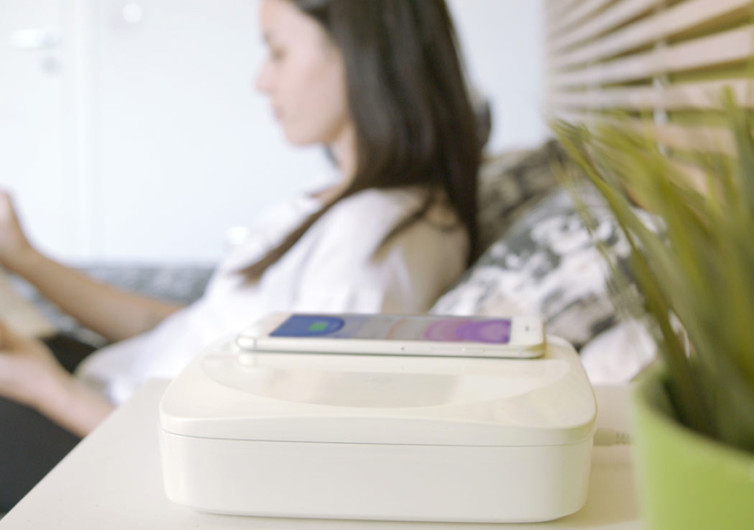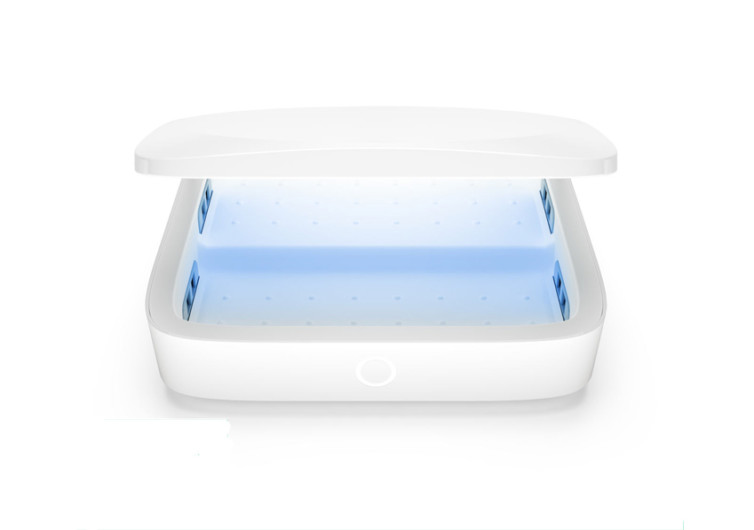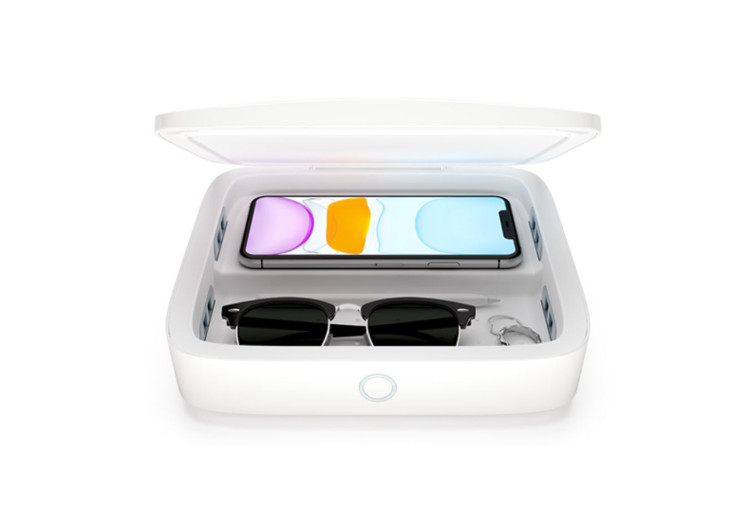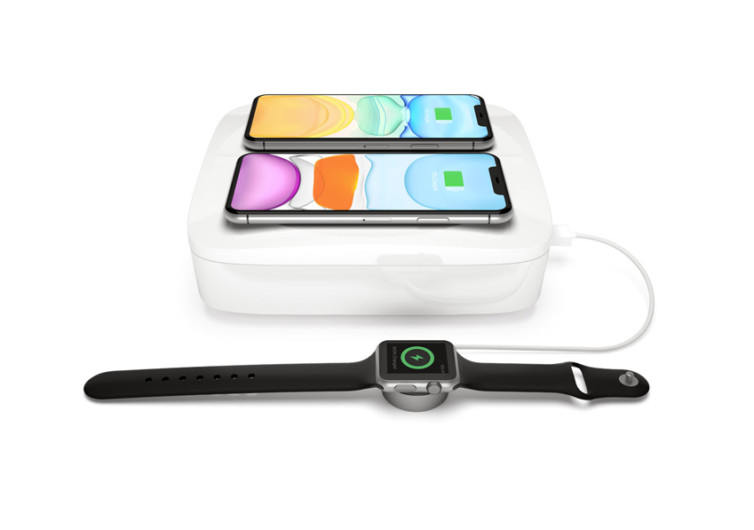 GearHungry may earn a small commission from affiliate links in this article.
Learn more
Einova Mundus Pro by Eggtronic – a Certified UV-C Sanitizer Meets Gorgeous Functionality
Today is the day. Today is the day you close on a UV-C sanitizer for your home. You've been patiently watching and waiting, wiping down your smartphone and doorknobs with rubbing alcohol, for a reliable, UV-C light sterilizer to hit the market. Today is the day.
With exclusive technology and triple functionality — an accessory tray, sanitization capability, and wireless charging — it's a compact gadget that's here to keep you and your loved ones safe from harmful pathogens. Eggtronic's Mundus Pro UV-C sanitizing wireless charger lands today, and it's time to bite the bullet.
Four Germicidal Layers for Greater Peace of Mind
Eggtronic (soon to be known as 'Einova') has an exclusive hold on the four-layer microbe killing protective technology employed in the Mundus Pro. The company prides itself on being ecologically-sensitive: its technologies have been extensively tested and certified by multiple organizations including the Environmental Protection Agency and Intertek — an organization that tests, inspects, and certifies products to meet specific industry standards.
The microbe-killing layers consist of UV-C lamps, UV-C LED, an ozone layer, and a titanium dioxide (TiO2) coating. The UV-C lamps' 264-nanometer wavelength eradicates the DNA of most viruses and bacteria.
However, pathogens like E. Coli require a higher UV-C wavelength than UV-C lamps offer. At 275 nm, UV-C LED is high enough to kill germs that escape the rays of the 264 nm UV-C lamps.
The device's ozone layer is a product of the UV-C lamp/LED combination. Emitting over 4W of pressure from the UV-C hybrid turns oxygen molecules in Mundus Pro's sanitizer tray into O3 molecules — germicidal ozone. The ozone molecules oxidize which ruptures and ultimately decimates the pathogens' protective cell walls.
Titanium dioxide (TiO2) increases the efficiency and power of UV-C disinfection. TiO2, a photocatalytic agent (light-activated), coats the interior of the Mundus Pro.
Eggtronic's merging of these four components results in a UV-C sanitizer that kills 99.99% of pathogens, including SARS-COV-2, the virus behind COVID-19.
The Sanitizing Interior
The interior sanitization chamber has two levels to maximize its capacity. The textured bottom of the chamber ensures there's a full 360-degree sanitization in only 8 minutes. Sanitize your phone, credit cards, and keys as quickly as you can let your dog out.
A touch-sensitive button initiates the sanitization process, and an LED light indicates the cleaning cycle's status. If you're in a pinch, you can open the UV-C light sanitizer after only 4 minutes, and the lights will automatically shut off.
The Mundus Pro Exterior
Designed in Italy, the exterior is sleek, minimalistic, and fits neatly on any small surface. The Mundus Pro doubles as an accessory tray and portable charging station to keep your daily necessities together and juiced up.
The lid of the Mundus Pro has two 10W-fast, Qi-certified wireless charging stations, and one 18W USB-A port on the gadget's back. The ability to charge your Apple Watch, smartphone, and Qi-capable earbuds all at once is hard to come by.
The UV-C Sanitizing Wireless Charger You've Been Seeking is Here
Released today with an MSRP of $150, powered by a 12V/2A cord, and small enough to join you on your travels, you know you've been holding out for the Mundus Pro. Like many of us, you may have been wary of other UV-C sanitizer's quality and practicality. With the gorgeous design of the Mundus Pro and the backing of the EPA and Intertek, what's stopping you?
CHECK PRICE ON EGGTRONIC.COM