Get Down And Dirty With The Best Muck Boots For Men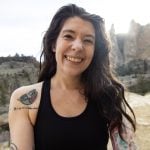 This product guide was written by Tuesday Kahl
Last Updated
February 4, 2022
Tuesday Kahl
Tuesday Kirby Kahl is a contributor at Gear Hungry. Her fierce love for the outdoors fuels everything she does. Her professional pursuits include writing, creating art, and photography. These professional passions allow her the time to live life outside as a rock climber, skier, runner, backpacker, paddle boarder, swimmer, and explorer.  When Kirby is indoors, she enjoys tea, whisky, old films, cooking, and baking. Her product testing and feedback have shaped the design of everything from climbing shoes to candles.
GearHungry may earn a small commission from affiliate links in this article.
Learn more
Today, it's all about the working man. Men's boots come a dime a dozen, but they don't always pack the proper power that you need to actually move through the workday, especially when your day is…mucky.
Having lived and worked on a farm in the Pacific Northwest for over a year, I know all about muck of all kinds and how critical muck boots are in staying at least somewhat clean. If you're on a farm, in the mud, or even in wet conditions, a muck boot is an important piece of gear to keep you moving. In this guide, we'll look at the best muck boots for men from Muck themselves and other top brands.
The Best Muck Boot
Western Chief Printed Tall Waterproof Rain Boots
When I lived on a farm, most of my muckiest jobs involved the barn where the chickens and sheep live or the large pasture with the alpacas and llamas. But if you know anything about the PNW, it's rainy – for about six months of the year. And where there is rain, there is mud and muck. The Western Chief Printed Tall Waterproof Rain Boots were my go-to spring, summer, and fall boot. They are budget-friendly and don't insulate well enough for winter but held up well for eight months of everyday use.
I mostly used these boots for feeding all the animals, getting hay down from the barn loft, and searching the barn for eggs because the chickens refused to lay in their nesting boxes. I like a taller boot for in-pasture jobs and winter use due to the sheer density of mud but these shorter boots did well. They're waterproof, have a poly-cotton lining, and are pretty comfy too- one of the best Muck boots in this price range, for sure. For more quality footwear like this, check out our guide to the best combat boots.
Key Features:
Waterproof rubber rain boots
Adjustable collar
Removable EVA insoles
Poly-cotton lining for warmth comfort
Specification:
Brand

Western Chief

Model

2100727P

Weight

1.63 lbs
Waterproof and relatively comfy, great for all kinds of outdoor work
The adjustable collar helps keep the muck out
Slip-resistant with aggressive sole
Not warm enough for winter
Not tall enough for deep muck
Muck Boot Arctic Sport Winter Boot
It's time to cut through the mud and the muck. While Arctic Sport boots are winterized to give you a better footing in snowy and icy conditions, they primarily function as a highly water-resistant work boot. From the 100% waterproof rating from calf to toe, to the neoprene interior (which wicks away sweat), you'll be left out to dry in the best way possible.
One thing to note is the temperature rating. You can use these on light winter days, but don't go hiking or trekking into negative temperatures with these. The lining doesn't retain your body heat too well. On top of that, you can feel the creases where the ankle cuff meets the black extension. It's not terribly inconvenient when you have thermals on, but if you're dealing with shorter socks, it's mildly irritating. Despite those character flaws, you'll be walking on a durable EVA footbed to maintain your stability, which offers excellent support throughout the day. Removable rubber insole for cleaning, excellent traction in slippery conditions, and a one-year warranty on all Muck products.
Key Features:
1.25" heel provides added stability in snow
Removable rubber insole
Includes EVA footbed for stability and comfort
Fleece-lined, waterproof design
Specification:
Brand

Muck Boot

Model

ASP-000A

Weight

6.7 Pounds
Neoprene interior wicks sweat while preventing blisters and calluses
100% waterproof from the cuff to the toe reinforced toe box
You can feel the crease against your shins while walking
Interior doesn't hold heat as well as advertised, partially due to loose collar
Muck Pro Arctic Hunting Boot
No more floppy hunting boots. Even when you kick these off, these men's muck boots are not going to lose their shape. Muck's Arctic Hunting boot has a 2mm foam lining underfoot for increased warmth, complemented by the soft fleece lining along the interior of the muck boot. The 8mm neoprene material construction of this boot runs the entire length of the hunting boots, keeping you dry and warm while creating stability.
For additional comfort and support for big days while out hunting, the lightweight EVA midsole provides cushioning while the aggressive Bob Tracker outsole provides traction and durability on uneven terrain. These tall boots stand 17 inches tall and feature a pull-on tab at the top for easy entry. They're perfect for keeping your feet warm in extreme cold while offering exceptional support for long days.
Key Features:
Thermal foam underlay for maximum heat retention
Cushioning EVA midsole, rugged Bob Tracker outsole
Molded outsole offers stronger support
Fleece-lined with 100% waterproof shaft and upper
Specification:
Brand

Muck Boot

Model

Arctic Pro-U

Weight

3.6 Pounds
Excellent stability through the double reinforcements in three areas
Very warm, ideal for hunting and fishing in cold weather
Synthetic and fabric construction is slightly less durable than rubber
Rear pull loop is hardly helpful
Muck Muckster Garden Boots
Muck doesn't just make work boots, they're also helping you get things done in the garden and around your home so you can get the same original Muck boot company quality even if you aren't out in the field all day. The Muck Muckster Garden Boots give us a perfect view into Muck's inexpensive lineup of boots for the average person and part-time mucker. It turns out, you don't have to auction off your firstborn to get a quality work boot with high-quality features.
These men's muck boots feature a comfortable footbed that offers excellent support, and a breathable air mesh lining to provide breathability in spring and summer weather. These work wonderfully even in subfreezing temperatures, but it's when you hit the other end of the thermostat that you run into problems. The upper is waterproof, but when dirt sticks to it, it really sticks to it and makes cleaning a bit of a chore. But muck boots are made for muck, right? With all that aside, you still get excellent shock absorption through the treads and heel, a reinforced toe box, and a durable nylon pull-on loop that makes slipping into these simple as can be. Be sure to also check out our list of the top waterproof boots for more great items like this.
Key Features:
Breathable mesh lining
Shock-absorbing tread and heel
Durable nylon pull-on loop
Waterproof design with 4mm neoprene insulation
Specification:
Brand

Muck Boot

Model

Muckster II Ankle-M

Weight

4 Pounds
Removable rubber insole comes out for cleaning, slides back in perfectly
Comfortable cuff with a bit of stretch to slip these on easily
Your comfort greatly diminishes if it's over 70 F outside
Upper is fairly aggravating to clean dirt out of
Muck Chore Classic Rubber Work Boots
Muck knocked it out of the park with the Muck Chore Classic Rubber Work Boots. These neoprene boots may be a little off on sizing, but that's bound to happen sometimes. The Chore boots are more breathable than their full rubber counterparts thanks to the neoprene upper on the calf section of the boot. Don't fret though, there is still full waterproofing up to the ankle.
Deep treads on the bottom help you conquer stone, dirt, and even snow if you find yourself in a winter cold weather setting. If it's January and you're shoveling snow, you'll be happy to know that these have a neoprene interior. Ultra-soft, sweat-wicking neoprene offers immense comfort, while the air mesh technology keeps everything aerated. No fungal growth, and minimal odor when you kick these off. The only other downside of the Chore is that they can be very heavy on your feet. You can use these as rain boots as well.
Key Features:
Completely waterproof work boots with 12-inch heel
Deep treads help grip onto the rock, dirt and snow
Airmesh lining helps reduce the growth of foot fungus and odors
Steel shank, triple toe and quadruple rubber heel for maximum support
Specification:
Brand

Muck Boot

Model

CHM-000A

Weight

6.4 Pounds
ir-mesh lining wick away sweat and keep everything breathable
Sturdy, comfortable boots that are easy to clean, inside and out
Can get very heavy on your feet, especially if you work all day
The Chore boot tends to have sizing difficulties (both running larger and smaller)
Muck Arctic Pro Snow Boots
Muck is your go-to for keeping your feet warm and supported throughout those snowy months no matter where you live. These Arctic Pro snow boots allow you to trudge through -60 F conditions while retaining heat. With a fleece lining and neoprene interior, heat is retained throughout the calf and down into the EVA midsole. We do recommend a tall sock though as the interior and lip of the boot can rub sensitive skin.
After about two years of use, this cold weather hunting boot is prone to getting a bit worn down, while the other areas of the boot hold up just fine. This might require a bit of DIY, but even so, it doesn't impede the heat retention capabilities. Fully waterproof, designed to withstand the toughest conditions, and easy to slip on with the nylon pull-on loop, overall these men's muck boots are perfect for winter snow and hunting. A great snow boot by all accounts.
Key Features:
High-grade rubber, 100% waterproof from top to bottom
Cushioning EVA midsole, aggressive Bob Tracker outsole
Soft, durable fleece lining
Durable nylon pull-on loop
Specification:
Brand

Muck Boot

Model

Arctic Pro-M

Weight

2.6 Pounds
Fleece-lined for heat retention
Topline is extremely comfortable, even when directly against your skin
Built for extreme subzero temperatures, ideal for hunting on rainy, snowy days
Neoprene is excellent but does not run all the way through
Collar is known to get ratty after a couple years of use
Muck MuckMaster Hi-Cut Boots
Do you want to master the muck? Then the MuckMaster Hi-Cut boots that come in a 15" hi-cut design are for you. For one, even though these aren't designed for winter use, you'll still feel heat retention in temperatures as low as -20 F. Apart from that, the EVA midsole keeps you plenty supported and mighty comfortable through the messiest of situations and long workdays.
While the neoprene and collar aren't too comfortable on bare skin, a stall sock is all you need to fix that issue. This entire muck boot is built for choring, mud and muck in any season but deep winter. This is because while pretty warm and comfortable, the boot is not lined with fleece; instead, it sports breathable airmesh lining that will help wick away any sweat or humidity. Perfect for spring, summer and fall, but not ideal for winter. Our handy guide to the best ski boots features more great products like this.
Key Features:
EVA contoured midsole for comfort and stability
Waterproof boot with removable rubber insole
Air-mesh lining keeps everything dry
Able to retain heat up to -20 F in winter conditions
Specification:
Brand

Muck Boot

Model

Muckmaster

Weight

6.5 Pounds
Super-tall boot for super-mucky situations, great for farmers and landscapers
Fantastic traction thanks to the multifaceted use of grips on the bottom
Neoprene lining is great, but it runs too thin to make this super comfortable
Pull-on loop is essentially just a cosmetic feature
Muck Chore Steel Toe Work Boot
Muck's Chore lineup – possibly their most successful lineup- is back with some added power. The only downside is you can work in temps up to 95 F in these, but nothing below 40 F. The good news is, this is a nearly year-round work boot in many parts of the country and still excellent for spring, summer, and fall in more wintery conditions. And best of all? It comes with a steel toe that helps protect from any impacts from the front or above, making it perfect for hard work.
With a fully waterproof construction and 4 mm neoprene that provides comfort and flexibility, this is the ultimate outdoorsman boot. The neoprene lining is wafer-thin but still good for wicking away sweat. One of the best aspects of the Chore Steel Toe edition is the Spardura addition in the rubber exterior. These stay flexible for work, but also make it a much easier time when you're kicking them off at the end of the night. Love these? Check out our review of the top Ariat boots for our top picks.
Key Features:
Steel shank and toe cap for shock absorption
Waterproof construction with a cooling liner
Spandura treatment for stretchy abrasion resistance
Recommended temperature is 40°F to 95°F
Specification:
Brand

Muck Boot

Model

Chore Cool-U

Weight

2 Pounds
Ultra reinforced rubber heel keeps you stable, even with the added weight of the steel toe
Spandura keeps these flexible during movement, and slipping them on and off
Very comfortable yet shock-absorbing
Customers who've worn Muck boots for over 6 months everyday report needing new insoles
These are not suitable for harsh winter conditions
Muck Original Edgewater Boots
In the design of their flagship boots, Muck made this CR Flex-Foam boot to emulate what brought them greatness in the first place. CR Flex-Foam is rated to last up to twice as long as rubber, while also providing a working temperature range from subfreezing up to 85 F. That's a huge range for all-weather conditions and everyday wear.
While you have a soft lining helping you out, the only truly flexible fit comes in the stretch-fit topline. This allows you to slip these on easily, but it doesn't help when you're pulling them back off. But can anyone get out of tall muck boots easily? The removable rubber insole and 100% waterproof rating are excellent as well. Don't forget to also check our guide to the best Chukka boots.
Key Features:
100% CR Flex-Foam
Removable rubber insole
Completely waterproof from top to bottom
Slip-resistant, durable rubber outsole
Specification:
Brand

Muck Boot

Weight

4.3 Pounds
Excellent temperature range, great as all-year work boots
One of the most lightweight and breathable waterproof boots you'll ever wear
The price is a bit (too) high for the CR foam construction
Flexibility is at a minimum
No pull-on tab
Muck Arctic Excursion Mid-Height Boots
The Muck Arctic Excursion in mid-height comes with a CR Flex-Foam insulation system that accompanies the fleece lining. These may not be the most comfortable, but they'll certainly help you with any job in any temperature. The non-removable sock liner also helps with the comfortability of the boot.
The real MVP feature of these quality muck boots men and women can both wear is the -40 F temperature rating. They'll keep you warm as can be, and the rubber insole is removable to let it dry if a bit of snow manages to find its way into your boot from the cuff (they are mid-length, after all). Muck did find the best use for an EVA midsole that we've seen yet, because they include custom treads on the bottom that breathe and contour to your foot, while also shaping to the ground. Stellar support, great grip, and a true-to-size fit. Find more great products like this by checking out our guide to the most popular Chelsea boots.
Key Features:
Durable nylon pull-on loop, doesn't freeze in low temperatures
100% waterproof from top to bottom
Lined with soft, warm fleece
EVA midsole for lightweight support
Specification:
Brand

Muck Boot

Model

Arctic Excursion Mid-M

Weight

3.68 Pounds
Rated for -40 F thanks to the comfortable neoprene lining
Flexible multifaceted tread system contours to your feet and the ground at the same time
The included sock liner is non-removable
Fleece lining is thin due to the presence of CR Flex-Foam
Why Trust Us
Having grown up on ranches in Texas and lived on a farm in the PNW, I'd argue that when it comes to quality footwear for working the land, I'm your person. I've spent much of my life doing manual labor with my uncles on their properties, working with poultry and camelids, and have been through a lot of different pairs of muck boots. I usually go through at least two pairs a year.
Who This Is For
This guide has a selection of boots for a variety of working folks. We have boots that will work for hunters and fishers, even in the coldest of temperatures like the Muck Boot Arctic Pro lineup. We also have classic garden shoes, options that double as rain boots, hunting boots, and working boots for those who spend all day outdoors in the thick of it. If you need a pair of high-quality heavy-duty muck boots, this guide is for you.
How We Picked
Finding the best muck boot is no easy feat. Our selection of muck boots came from personal experience and testimonies. Once we got that part sorted, we looked at the best sellers and top boots from Muck, where muck boots get their name. We combed through reviews and used our team of experts and their knowledge to ensure none of the boots we pick will ever let you down.
How We Tested
All muck boot testing for this guide occurred on a farm. I used my boots to collect chicken eggs in a messy barn, pull hay down out of the barn loft, feed alpacas in their pastures and for every day wear because regular shoes aren't fit for farm life. Muck boots have the added protection of defending my calfs from territorial roosters too.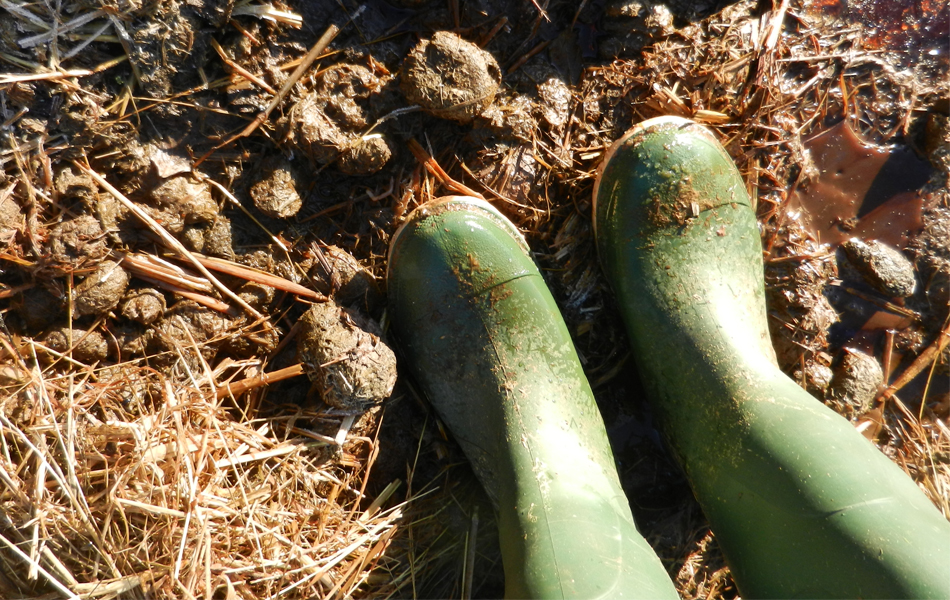 Features To Look For In Muck Boots
Material - Most muck boots will be made with either neoprene, rubber construction, or both. Because those materials are less than comfortable, we reccomend looking for a fleece or cotton liner to protect your bare skin if it rubs against the boot.
Fit - Muck boots usually run on the larger side. How fitted and comfortable your muck boot should be based on how often you are wearing them. If you'll be out for long days in your hunting or work footwear, you need to ensure you have a comfortable boot. If you're only in muddy terrain or briefly wearing your muck boot, then comfort and fit is less of a priority. But no one wants to be uncomfortable, right?
Durability - Your muck boots should be as tough as you are. Rubber is a very durable material while also remaining waterproof which is why it is the top choice for muck boots or wellies. Muck, the company, offers a one-year warranty on most of its products, demonstrating its commitment to its products.
Height - Depending on your upcoming job, you'll need boots of varying heights. The taller, the warmer the boot and the more protection. Ankle boots might be fine for the garden but on a farm or in the snow, you'll want to go mid-calf or higher. My favorite boot height is to the top of my calf.
Water resistance - Water resistance is a must-have in a muck boot. Whether you're in ice, snow or mud, you'll be dealing with water too. All Muck boots on this list are 100% waterproof.
Maintainance - Muck boots need minimal maintenance other than the occasional hosing to keep them clean, so as long as you choose proper rubber boots, you have nothing to worry about in this department.
Muck Boots - Brand Overview & Company Information
Not all of the boots on our guide are from Muck, but most are so we wanted to give you a rundown on the company, Muck. Every great company, especially ones that we dedicate nearly entire buying guides to, brings something unique to the table. Something that nobody else has to offer, at least not in the same light. Muck is a trendsetter, a trailblazer for the working man. Every single workboot they create is 100% waterproof, built with the same quality and attention to detail that Muck pours into everything they make.
But who are they? They're a simple company, run on basic principles: make it waterproof, back up what you make, and make sure that it's better than the next guy's. Until you slip into a pair of Muck boots, you won't fully recognize just how powerful they are, and how much easier they can make the dirtiest jobs. Even though they back their products with a 12-month guarantee, they're built to last for years, as long as you treat them right.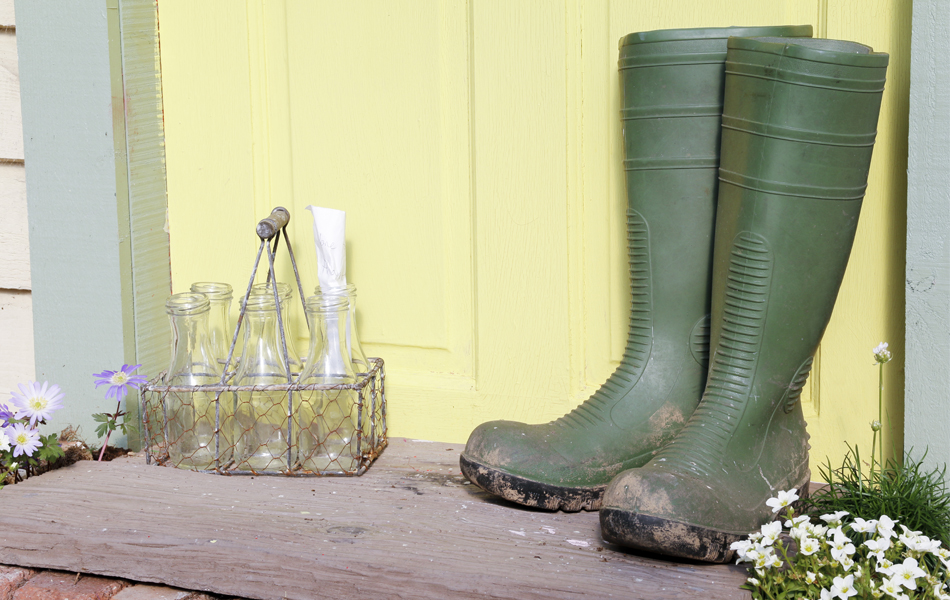 Muck Boot FAQ
Q: Which Muck boot is best for walking?
A: One of the biggest concerns with tall boots is the need for ankle flexibility so you can walk comfortably. The Muckster Garden boots will provide the most ankle flexibility when walking but not the same height and waterproofing as other models.
Q: What is the warmest pair of Muck boots?
A: The warmest Muck boots will be the Arctic Pro line from the Muck Boot Company. If you're going to be in truly arctic cold weather conditions, then those are the boots for you!
Q: What Muck boot has the most insulation?
A: Similar to above, the Arctic Pro line from the Muck Boot Company has the most insulation. These neoprene boots are some of the best muck boots available and are perfect for cold weather. The boots are rated for up to (or down to?) -60 degrees Fahrenheit, meaning they are perfect for even the coldest winter conditions and snow.
Q: What are Muck boots made of?
A: Muck boots are often made of EVA rubber and neoprene. Additionally, fleece linings are common in the interior of the boot. Neoprene and rubber are the key ingredients in waterproofing Muck boots.
Q: What are the benefits of Muck boots?
A: Muck boots are excellent for dirty jobs and wet conditions. They can also protect you in snow and icy conditions. Muck boots offer warmth and waterproofing. When I worked on a farm, muck boots were my go-to for protection while quite literally knee-deep in muck or in a dirty barn. They also provided excellent protection from angry and territorial roosters who would occasionally attack my calf.
Sources:
Wellington Boot - Wikipedia
Head, Eye, And Foot Protection For Farm Workers - National Ag Safety Database
Sign Up Now
GET THE VERY BEST OF GEARHUNGRY STRAIGHT TO YOUR INBOX