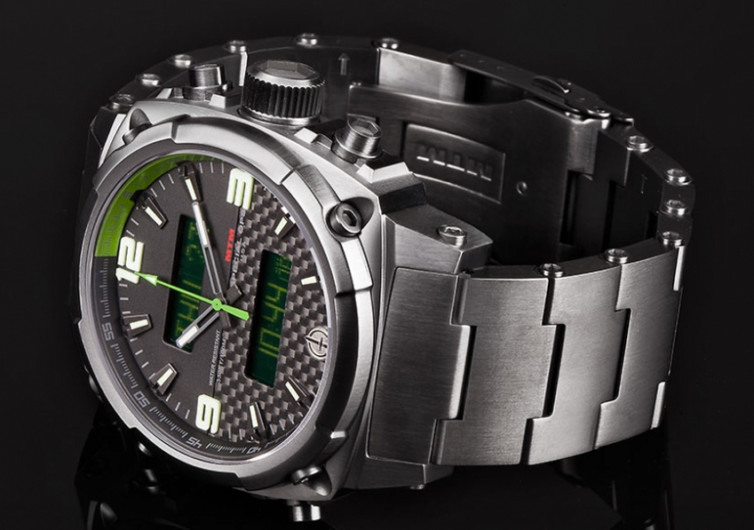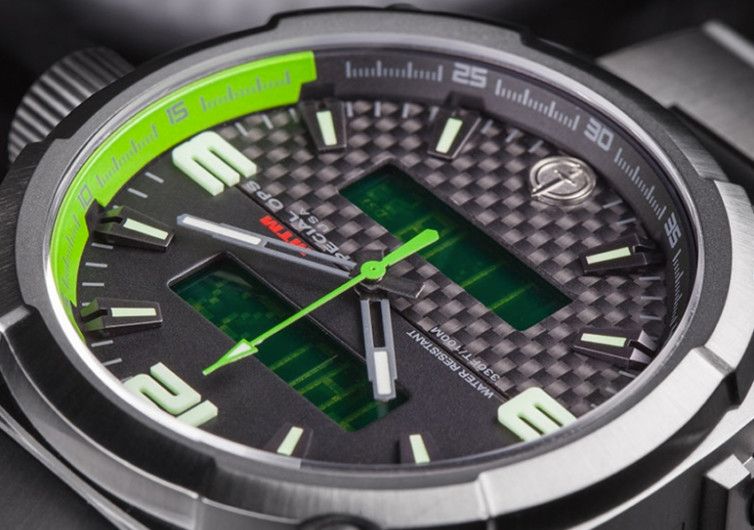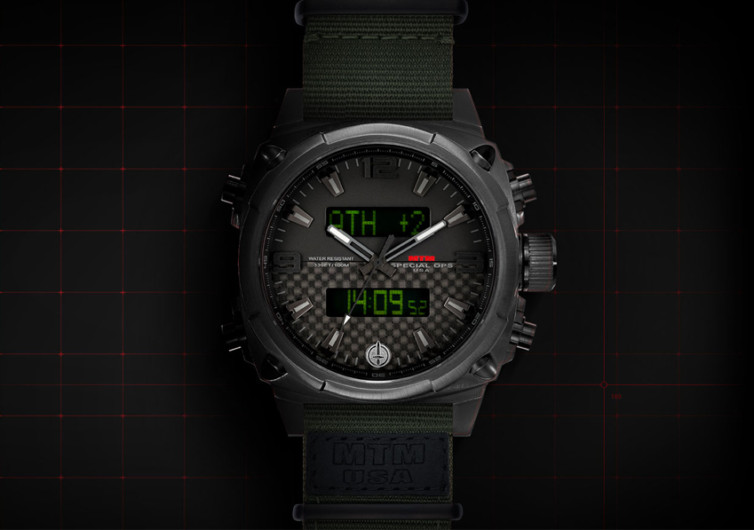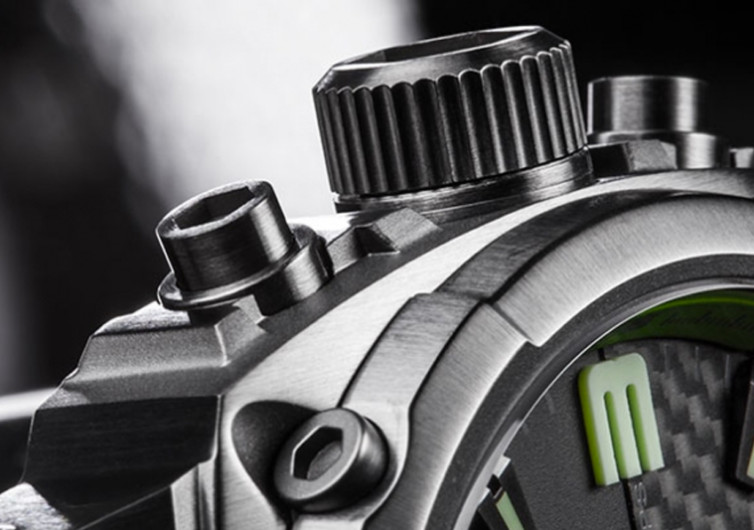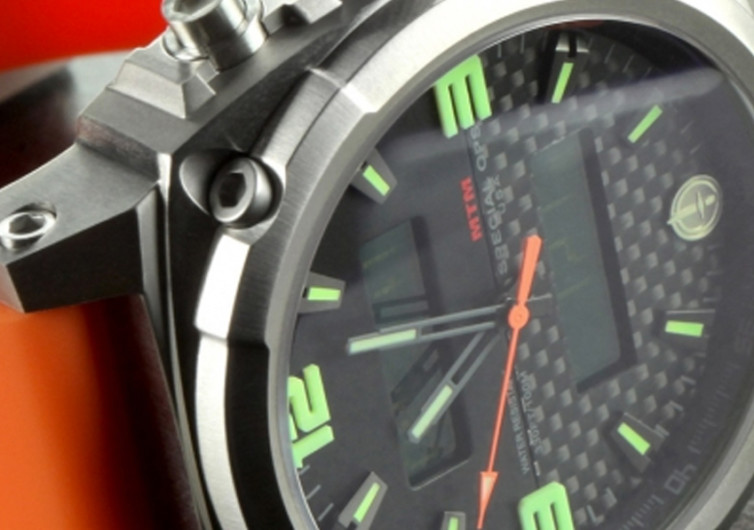 MTM Special Ops Air Stryk II
If you're ready for a wristwatch that is as tough as the world's elite forces, fully capable of tackling the grueling demands of everyday timekeeping, then you're definitely ready for the MTM Air Stryk II. This piece of chronograph ingenuity is built for action, being a part of the brand's Special Ops line.
Featuring a half-brass, half-carbon fiber dial encased in super-tough solid titanium, the Air Stryk II is every military serviceman's best buddy in the field and off it. It has a very solid and rugged construction that allows it to conquer any abuse on land while also extending its remarkable precision performance up to depths of 330 feet. It's the equivalent of the Navy SEALs or any other Special Ops teams of the world's mightiest militaries.
While it doesn't come with full automatic, the MTM comes with its own proprietary MTM movement that follows the chronograph performance of Swiss analog movement. Running on a lithium battery, the Air Stryk II should last you a good 3 years before requiring any replacement for its power. Most folks would prefer a mechanical automatic, but the MTM's movement should be sufficient to keep you well abreast of your chronograph needs.
The MTM presents time in the traditional military 24-hour format while allowing users to store up to 10 lap records. It's good enough to keep track of one's progress whether it is on the obstacle course or in the gym. The hands and index of the Air Stryk II are made extra luminous, allowing for easier reading of time even in the dead of the night.
The sapphire crystal glass covering the dial is finished with a scratch-resistant and anti-reflective coating, giving you clear and crisp view of time regardless of where you look at it. There's UV protective coating, too, preserving the integrity of the glass and preventing unnecessary and unwanted oxidation as well as damage to the coating.
The MTM Air Stryk II may not be a luxury mechanical watch. However, its rugged and thoughtful construction makes it an excellent timepiece to wear both on and off the field.
You May Also Like: 22 Ultimate Chronograph Watches For Men in 2019
CHECK PRICE ON SPECIALOPSWATCH.COM