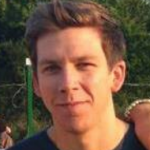 Support us! GearHungry may earn a small commission from affiliate links in this article.
Learn more
Mountain Biking In Winter
With the nights drawing in, it's tempting to hunker down and wait for the spring before you get back out on the mountain bike trail. But while you bond with your sofa rather than your bike, you are totally missing out on a whole world of cold weather, trail-shredding fun.
From countering the winter blues and turbo-charging your fitness to upping your skills when it comes to tackling challenging terrain, the winter months are the ultimate playtime for any mountain biker.
So, fight the desire to hibernate and power up your ride with our top eight reasons why you should blaze the mountain bike trails this winter.
1. You'll be king of the trail!
Get out on your mountain bike during the winter and you'll have some top quality 'me' time as the fair weather riders and trail users will all be tucked up and hibernating at home.
With winter riding, you can totally own the track. No need for the normal etiquette that comes with a crowded trail – you can ditch the manners and tear up the empty path ahead of you.  Make the most of the 'loneliness' by trying out new or more difficult routes that have teased you during the summer, assured that if you spin out or bail on a gnarly, there'll be no-one to see you.
And who doesn't love a bit of peace and quiet once in a while? An empty trail is a magical thing as you bike out enjoying the solitude of nature, with just the challenge of the track for the company. Timeout on your own during the winter also gives you the space to practice, fine-tune and learn so that come peak season, your favorite routes will be second nature and you can claim your crown as king of the trail.
2. Burn baby, burn!
Regular biking will help you to be a lean, mean, fat torching and burning machine and riding in cold weather means your body burns even more calories. Now, there's a reason to get winter shredding if you ever needed one!
Riding in cold weather is totally invigorating but that's only the start when it comes to getting your systems pumping. As your body senses a temperature drop it will increase your metabolic rate and a fired-up metabolism needs more fuel so will burn through your energy reserves. Keep hydrated (pack your water bottle and pack some protein bars) and both you and your metabolism will be powered to burn down those wintry trails.
Wind chill will also boost your body's burning capabilities and as you work up a sweat, your metabolism will chew through your fat stores as it works hard to regulate your system. You will also build some serious muscles and cardiovascular strength as your body has to work hard against the conditions to keep you on track. In short, don't skimp on your winter mountain riding and your summer body – as well as your trail performance – will thank you for it.
3. You can add to your kit store
As a mountain biker, you most likely have a garage full of kit, parts and spares – and with some planning, most of it should keep you safe and shredding on the trail. But if you like to gear shop – and who doesn't – then winter riding is the excuse to add some more.
Pimping up your bike with fat tires, studs, grips and bike lights will get you looking at your machine in a new light. Keeping your bike winter ready and maintained – which will include post ride total cleaning to remove the mud and dirt – will ensure your ride is smooth and safe and also in peak performance for when the summer season and the warmer rides arrive.
Your own riding gear will need to be adapted to keep you consistently warm and protected whatever the mountain trail conditions throw at you. The key to effective winter riding gear is to think layers – base, mid and outer – so you can adjust as the temperature – and your body heat – rises and falls. Also look at your feet – flat waterproof bike shoes are best and waterproof socks are a blessing. Quality waterproof winter jackets, gloves and pants are worth buying and then add warmers where you need them – knees, neck, head. And finally, a good pair of goggles are a top buy too – mud-splattered you'll certainly look the cool winter biking dude.
4. Keep the winter blues at bay
As the nights draw in, so can your mood. With less daylight, you can become less active and start to go on a slow-down. For some, the winter months also bring Seasonal Affective Disorder – or SAD, as it's also known – giving you the cold weather or winter blues.
Time outside is just what the doctor ordered when it comes to shaking off low winter moods and what better way than being out in life-affirming nature on your mountain bike!
A blast on your bike in the crisp, cold air will shake off those cobwebs and clear the mind, and the focus needed to keep on the track in wintery conditions will certainly keep your mind sharp and your attitude mentally tough. Exercising your body also gets your blood pumping and releases endorphins that will elevate your mood. Plus, all that fresh air will put color in your cheeks as you get a total nature boost from the winter scenery around you.
Regularly getting out on your mountain bike in the winter also creates a routine that stops you hibernating on the couch. And who doesn't like that adrenalin rush at the end of a trail and the happy, ever-so-slightly smug feeling you get when you know you've resisted the urge to stay at home.
5. Improve your bike handling skills
Whatever your riding level, you're always learning and fine-tuning.  Riding in slippery, cold or unpredictable conditions will not only test your skills but also your stamina and reaction time when it comes to blasting downhill.
The challenging trail conditions that come with the winter months will get you totally tuned into your bike and riding style – and also discover where some of your skill weaknesses may be. There's nothing like a wipeout on a frozen berm to make you take stock of the decisions you have just made and get you better at planning ahead!
At the forefront of winter, riding will be bike handling, maintaining traction and making sure both you and your bike's rubber stay where they are supposed to be. Winter riding offers the chance to push these skills – and your nerve – to the max while offering the breathing space of less crowded trails to re-do a section until you get it right.
Ride regularly through the winter and you'll most definitely see your skills come on a pace. And winter running on the trails – and navigating the difficult and unpredictable conditions – will boost your confidence and see you tackling new, trickier terrain come the summer.
6. It's good for your health
As if you didn't know it already, getting out on your mountain bike is great for your health and winter riding can really turbo-charge the feel-good factor. Pumping the trail will not only put your bike's shock absorbers through their paces, it will also give your immune system a positive shock too.
Regular exercise is a top way to keep your immune system on track and the cold air of winter biking will boost your blood flow and get your immune system working hard. Research has shown that people who exercise regularly 50% less likely to get sick, even through the winter. So, an immune system power boost on the mountains in winter will help to keep you healthy and riding all year round.
As an added bonus, you'll be topping up your vitamin D as you shred down the cold mountain as even on a cloudy day, you will still absorb good D levels from the winter sun. And a daily dose of the sunshine vitamin will help to keep your muscles and bones strong and pumped for longer runs on the trail.
7. See your usual trails in a whole new (cold) light
Familiarity shouldn't breed contempt when it comes to mountain biking, but it could lead to complacency if you keep repeating your trails. But you don't have to travel further afield to keep your trail life fresh, just run your favorites in the winter!
Winter riding will make you see your usual trails in a whole new light and adds extra adrenalin to your downhill or cross-country practice with the surfaces changing as the weather does. Leaves, frost, ice, snow and rain will make your whole ride more drifty, ditch-laden and gnarly and the surface conditions can totally change the way you navigate a familiar run. The shorter days mean you can also throw some night riding into the mix and add more spice to your winter biking life! And even if the weather slows down your ride, this just means you have more time to kick back and enjoy the winter surroundings and the cold beauty of the trail.
8. Ups the adventure factor
Let's be honest, winter riding is a blast so if you have never considered running the trail in the cold, rain or snow, just give it a go! Zipping and sliding over wet ground or cracking a tricky section in the snow will totally release your inner kid, especially if you are with your biking crew.
The winter months can bring adventure, excitement, challenge and yup, a sense of achievement to your mountain bike riding and will ultimately set you up for an awesome summer. And let's not forget, post-winter ride, as you sit in the bar or café, warming up and sharing your (perhaps slightly exaggerated) experience of riding an extreme winter line, it will mark you out as totally hardcore.