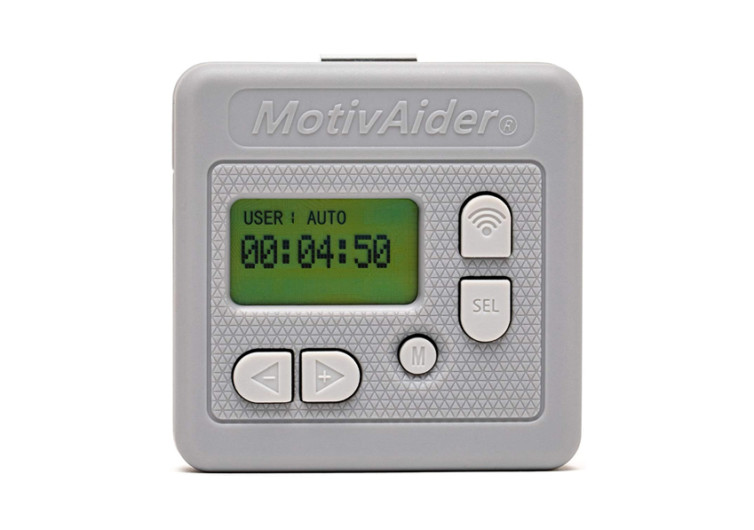 GearHungry may earn a small commission from affiliate links in this article.
Learn more
MotivAider Tool
With more people than ever before remotely working from home, self-motivation is critical. Let's face it when the sun is shining, and the outdoors is calling, it's all too easy to park the current task and say you'll get round to it a bit later. Don't even get us started on Monday motivation! An extra hour in the rack sounds so good when there's no time clock to punch.
If these sound like all too familiar problems in your household, then what you need is an intrinsic motivation tool. Something that delivers gentle prodding so that you can stay on track with all the tasks that lead to a productive day.
Whether you're working from a home office, a co-working space, or maybe you've set yourself the daunting task of just drinking more fluids daily, or perhaps you want to get up and move more regularly. To stay motivated to improve, you might need a little extra help. There's no shame in that.
That's where the Gen5 MotivAider comes to the rescue! It's hailed as the ultimate tool to help users get consistent results – increased productivity and smashing those goals. If you are serious about making profound improvements to your behavior and general habits, then this is the motivational tool you may need in your life.
So just what is the MotivAider, and how does it work?
With over 30 years of experience under their belts, the MotivAider crew knows a thing or two about disciple and dedication. This latest Gen5 appliance can be used to set up private vibration signals, alerting you either regularly or at random intervals to act.
Whether that's getting up from your home office desk and moving around, grabbing a glass of water, or moving onto the next task in your busy daily schedule, this tool can discretely keep you on track. With the expert help of the MotivAider, you can remove that cycle of bad habits you've fallen into, and nudge yourself into replacing them with healthier, more productive, and pro-active ones.
The vibration function is fully customizable, plus there are four separate user profiles so you can easily toggle and change between different users, projects, or scenarios. It's powered by a single AA industrial battery, which is included and comes with the added peace of mind of a full three-year warranty. Other useful features include a Pause and Resume button as well as a Lock function for even greater privacy. The large, bright display is easy to read, and a metal clip keeps your partner in productivity attached to your side.
The best part is, it's easy to use straight out the box. So quit with the excuses and commit instead to making behavior changes. You can become much more productive with the simple to use tool.