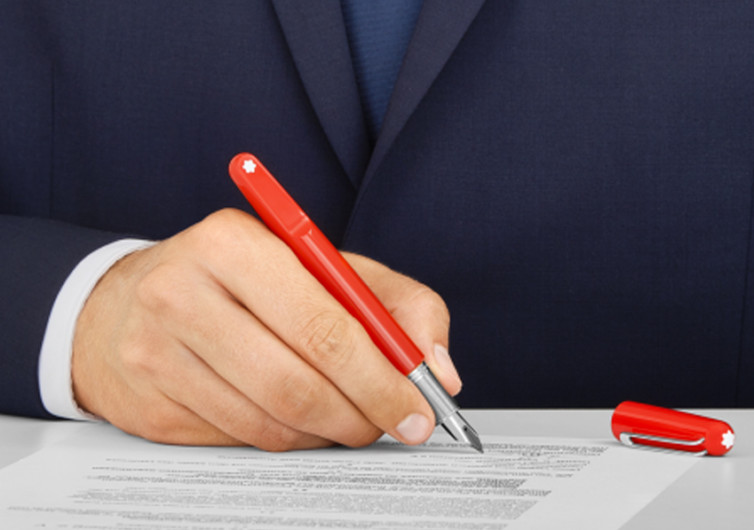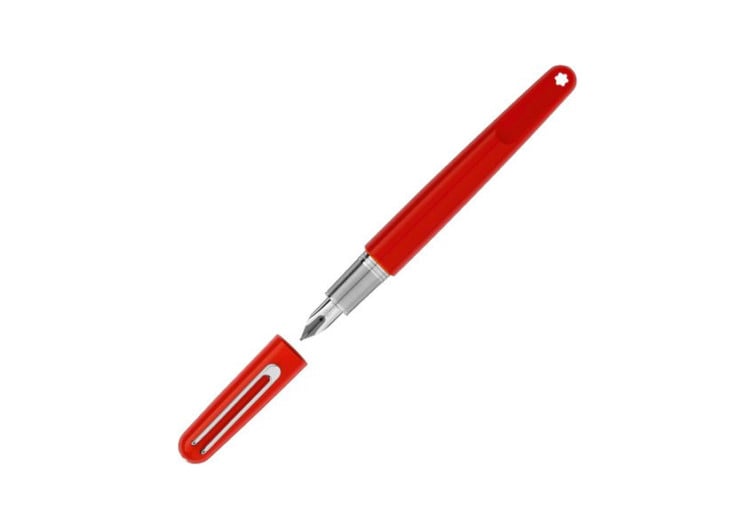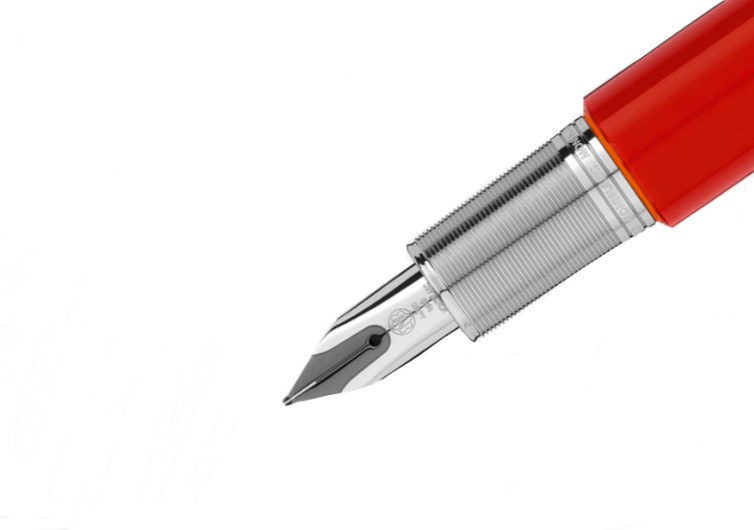 GearHungry may earn a small commission from affiliate links in this article.
Learn more
Montblanc RED Fountain Pen
Forever a symbol of elegance and class, Montblanc writing instruments are known the world over. Most Montblanc pens are crowned with gems and while the brand is known for really luxurious writing instruments, there are instances when it isn't afraid to create a product that is quite unusual but with a worthy purpose. That's the Montblanc M RED Fountain Pen. The essence is that of a classic Montblanc pen, yet the exterior is surprisingly different.
The real story in the M RED is how every purchase of the fountain pen is going to help in the fight against HIV/AIDS. Montblanc partnered with influential designer Marc Newson to come up with a more stylish design of the M RED. It's a worthy pen for a worthy cause.
But it won't be a Montblanc pen if it doesn't have the signature luxurious elements the brand is known for. As such, the M RED comes with a handcrafted nib that is made of 14-karat gold. The nib is then coated with rhodium coupled with an inlay coated with ruthenium. It doesn't have precious stones adorning any other element of the M RED, but the use of 14K gold is more than enough to give it the characteristic exquisiteness of the brand.
Both the cap and the barrel are constructed of unique red precious resin that has been personally hand-picked by Newson himself. It features fluid lines that seamlessly flow from one end of the barrel at the clip to the other where a magnetic cap closure awaits. The magnetic mechanism ensures perfect alignment of the M RED cap to the barrel. Speaking of the clip, it is coated in platinum and engraved with the series' unique numerical identifier.
The Montblanc M RED Fountain Pen continues on a long tradition of excellence. This time, it's for a worthy cause.
CHECK PRICE ON MONTBLANC.COM