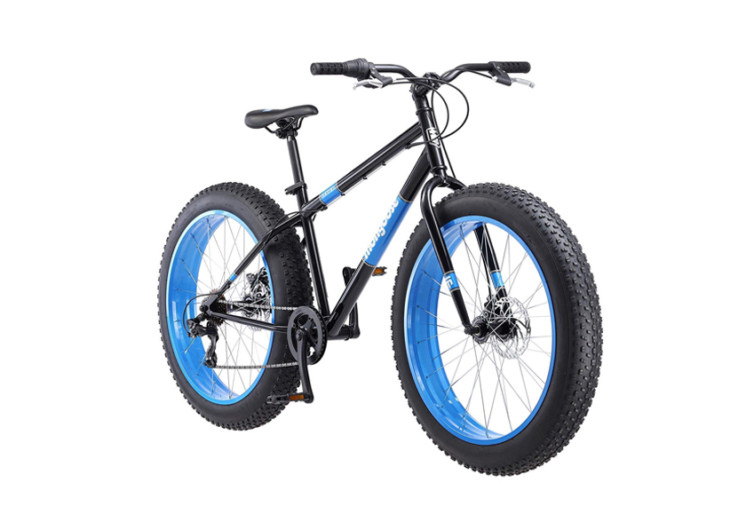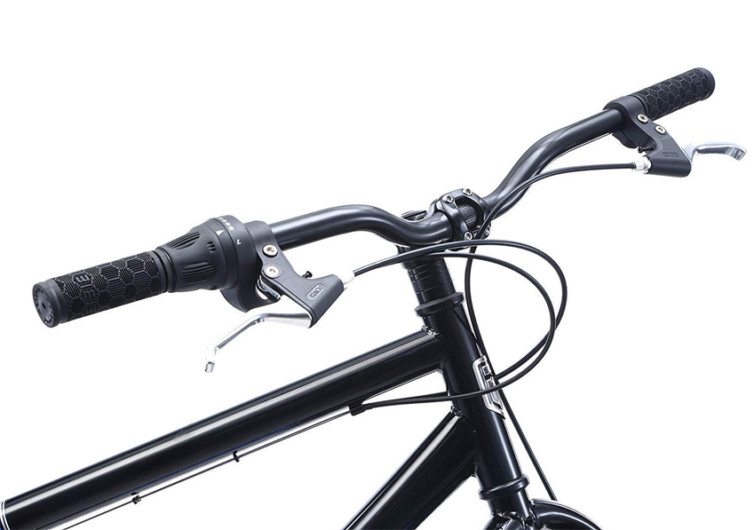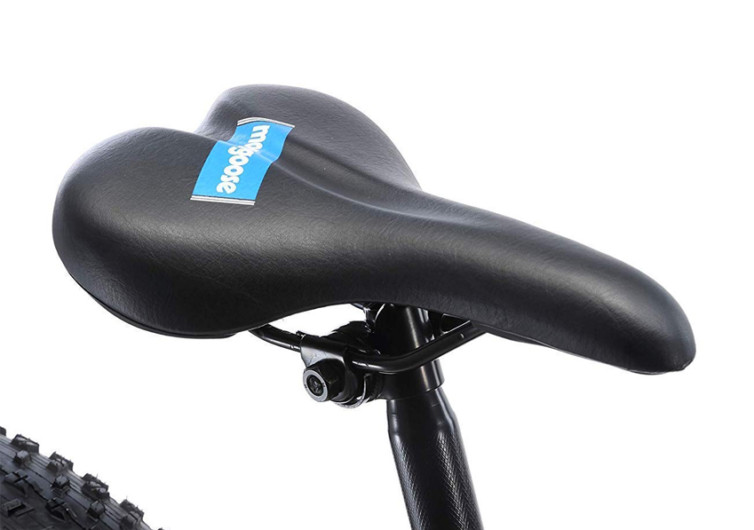 GearHungry may earn a small commission from affiliate links in this article.
Learn more
Mongoose Dolomite Fat Tire Mountain Bike
The Mongoose Dolomite Mountain Bike is designed with bigger tires, 26 inches to be exact, and adjustable seats that accommodate riders with heights from 5'4'' to 6'2''. The bikes rear disc brakes are solid, but the front, according to users, are weaker. This means that this mountain bike is suitable for seasoned riders who have better speed control and maneuvering skills to avoid any untoward incidents.
The Dolomite features a high-tensile steel frame that is sturdy enough to hurdle rough terrain. Plus, it has 7-speed twist shifters that enable the rider to adjust the gear mechanism and choose the terrain's required gear ratio. The Dolomite is equipped with a Shimano derailleur mechanism at the rear that complements the twist shifters well.
The front wheels are not so strong as the back wheels, many users commented, and this has something to do with the bent front fork. The unit is still functional, albeit a bit unstable. It can only be safely ridden by experienced riders in a smoother terrain.
There are two possible causes for this: shipping damage or production issue. In the latter case, contact the customer service immediately and seek a replacement or refund. Another plausible option is to look for a mechanic who would inspect the bike and suggest appropriate modifications. This may entail a cost but there are users who regarded this option strategically since the Dolomite is affordable to begin with.
It may not entirely be the best mountain bike in the market, but the Mongoose Dolomite Mountain certainly does the job, particularly when the elevation is moderate. The big wheels (26 in x 4 in) provide good traction, after all. Its threadless headset makes adjusting the course easy, especially that it has a rear derailleur mechanism. While its brake is not as powerful, despite it being dual, still it works. This mountain bike just requires more effort and stronger control, the reason why it is more appropriate for more seasoned riders.