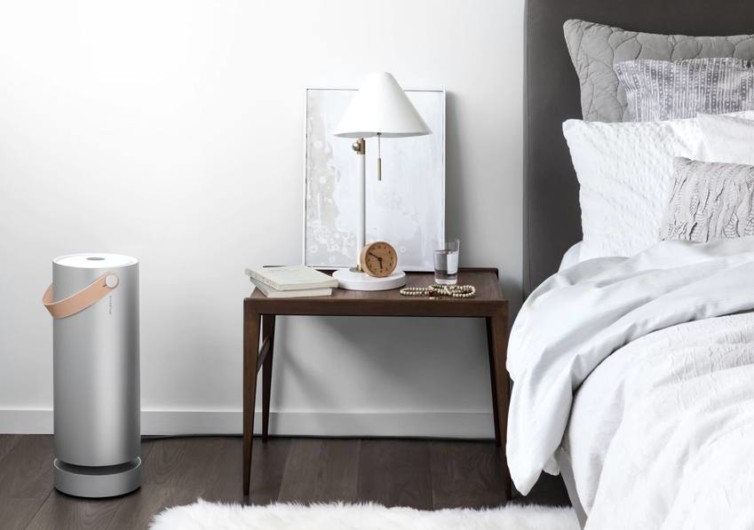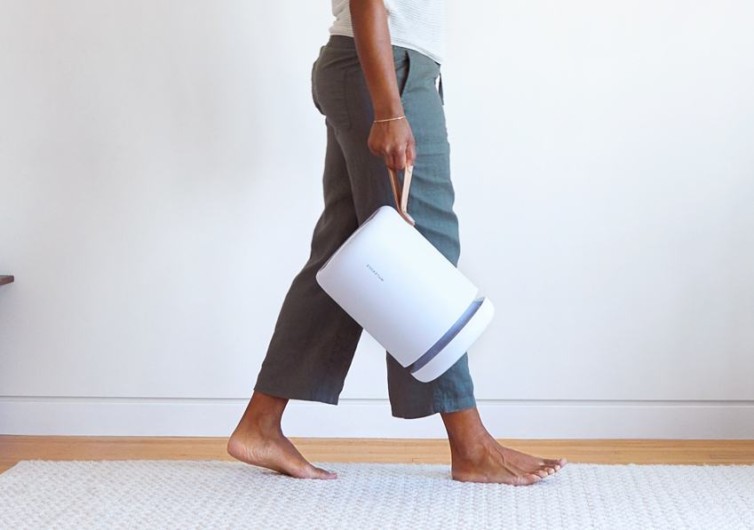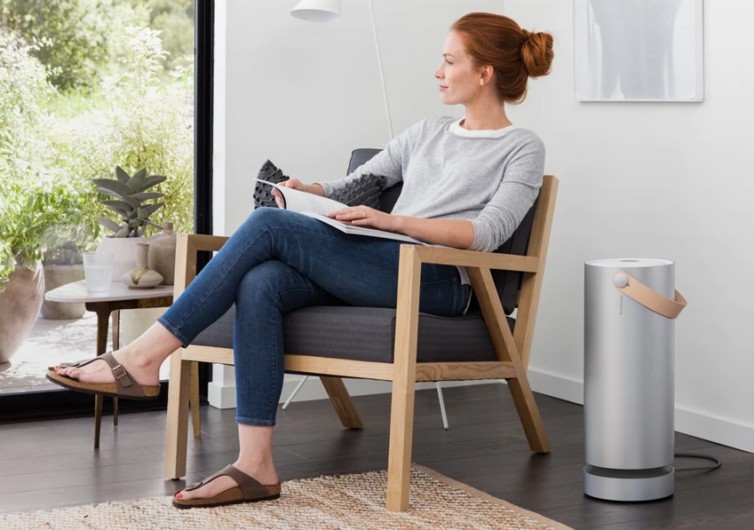 GearHungry may earn a small commission from affiliate links in this article.
Learn more
Molekule PECO Air Purification – The Star Destroyer of Air Purifiers
More than ever, an air purifier can be the difference between a harmful and safe indoor environment. Why buy a purifier that only catches pollutants when there is a smart air purifier that destroys them? The new Molekule PECO Air Purifiers offer innovative chemical technology that destroys contaminants before they harm you or your family.
Inside the Molekule Smart Air Purifiers
Let's take a journey through a Molekule air purifier. At the base of each model is a 360-degree intake; it will take in air from the whole room, not just from the direction it's facing. Air then journeys through the pre-filter, which catches larger particles like dust and dander. The Air Mini and Air Mini+ models feature an integrated pre-filter, whereas the Air model's pre-filter is removable and replaceable.
Moving along in our journey, above the pre-filter is the PECO filter. The patented PECO technology uses a chemical reaction initiated by the nanocatalyst-coated filter and light to break down harmful pathogens into carbon dioxide, water, and innocuous trace elements. Once through the entire cycle, clean air is released back into your space from the top of the unit.
PECO – Photo Electrochemical Oxidization
The photoelectrochemical oxidation filter technology doesn't just catch pollutants; it breaks them down into their elementary molecular building blocks using free radicals, similar to some forms of cancer treatment. The PECO filter processes several classes of pollutants – volatile organic compounds, bacteria, mold, viruses, and allergens.
Air filters must meet HEPA (High-Efficiency Particulate Air) requirements, and PECO nanotechnology can kill pollutants 1000 times smaller than the HEPA standards require.
The full technology reports are available to the public on the Molekule website.
Features in Addition to the PECO Filter
The Molekule team didn't just focus on developing a purifier, but also designing a purifier that would accommodate everyday life.
The air purifier is quiet, comes equipped with a handle made of quality felt or vegan leather, and has a lengthy power cord. Molekule offers three different models to suit various room sizes, and the sleek design will fit in with any decor.
There is an app available on iOS and Android. On the app, you can adjust fan speeds and track the filter status.
Getting Your Own Molekule Air Purifier
Molekule makes it easy to try their air purifiers. They offer single units, multiple-unit bundles, payment plan options, and full refunds on units returned within 30 days of purchase. Included with each model is a two-year warranty.
The Air model costs $799, or $45/month. The Air Mini+ is $499, and the Air Mini is $399, both also offer installment plans. A pretty penny for an air purifier, but with exceptional protection from pollutants, replacement filters available, and beautiful design, we think it's money well-spent.
If you're hoping to find an air purifier for multiple rooms in your house, there are nine different bundles to chose from, which can save you 10 to 15 percent depending on which package you choose.
The Molekule PECO Air Purifiers
If you had any doubts about whether an air purifier was worth it, Molekule provides confidence in your buying decision. The Molekule PECO Air Purifiers are worth considering for any home or indoor space.
CHECK PRICE ON MOLEKULE.COM