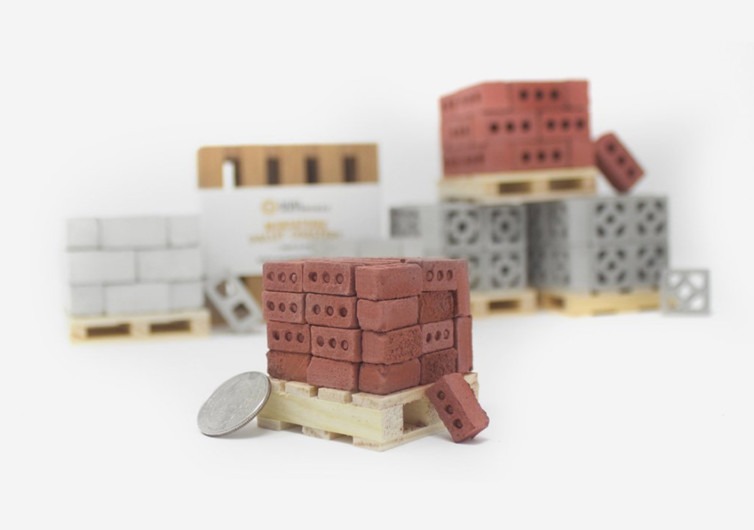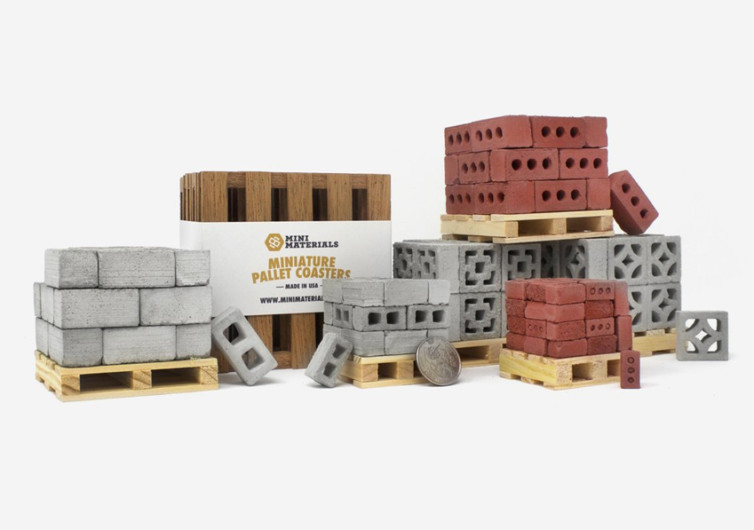 GearHungry may earn a small commission from affiliate links in this article.
Learn more
Mini Materials Ultimate Sample Kit
Don't be fooled by the realism of these construction materials. Looking at them on your computer screen may give you the impression that this set of construction materials are just what you need to complete a home improvement project you've been planning to do all this time. You see, the Mini Materials is not really intended for building purposes unless you're going to build a home for a Lilliputian you just met.
The Mini Materials come in scale sizes of at least 1:18 with some as large as 1:6 in scale. It is proof of the brand's exceptional attention to detail. When you look at it from your computer screen or even mobile device, one gets the impression that this collection of cinder blocks, breeze blocks, red bricks, and pallet coasters is just what a beginning handyman or DIYer will need to complete a project; that is if one didn't read the 'miniatures' in the description.
It may not be the perfect display piece to put on top of your desk it sure can make for a fantastic addition to your growing collection of miniatures. The Mini Materials Ultimate Sample Kit is a modeler, a hobbyist's dream aggregates. It's a great tool to make realistic scenarios that feature action figures and vehicles, creating a diorama of sorts.
Of course, for those who simply want to collect miniaturized versions of everyday things, the Mini Materials will really be a great addition. Each of these construction blocks is handmade and is fabricated using only real cement. It's not plastic; not even steel or aluminum. This is what gives these mini versions of construction materials very unique and very realistic.
A perfect Christmas gift, the Mini Materials Ultimate Sample Kit is ideal for model builders, diorama designers, and collectors of everything and anything miniature.
CHECK PRICE ON MINIMATERIALS.COM