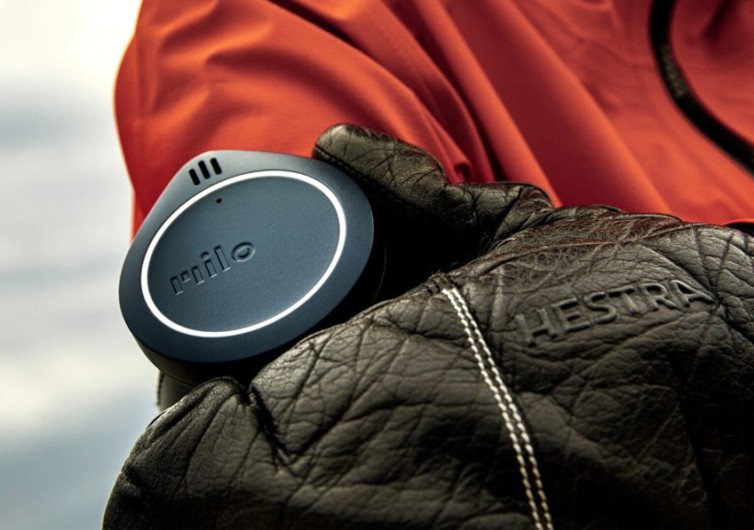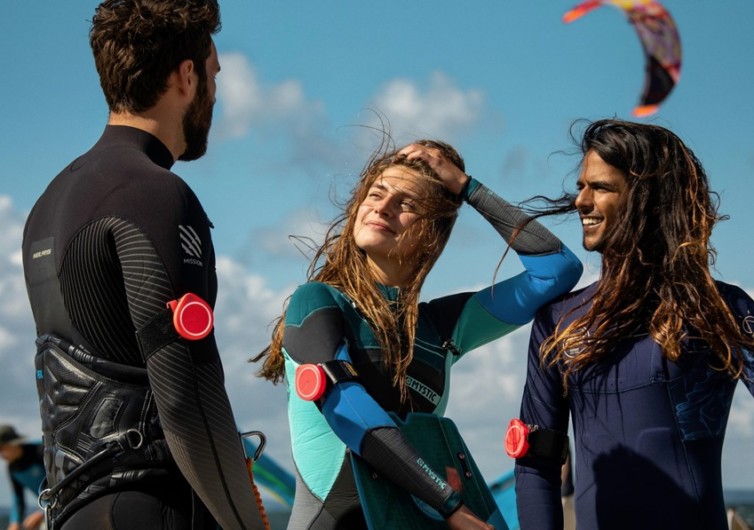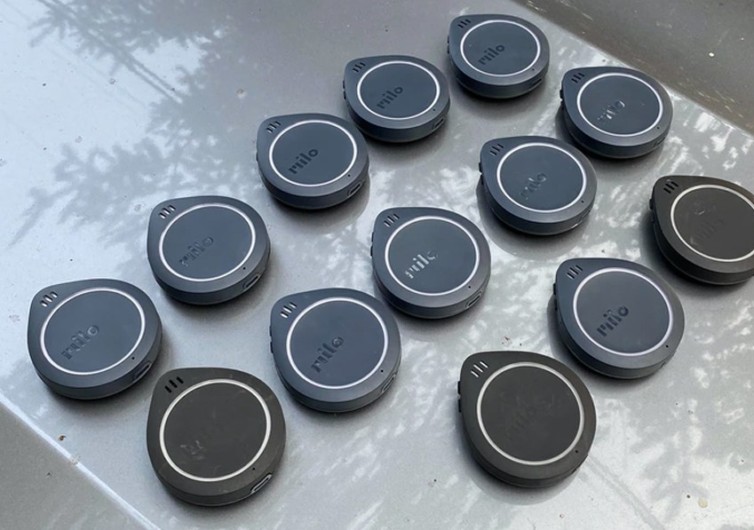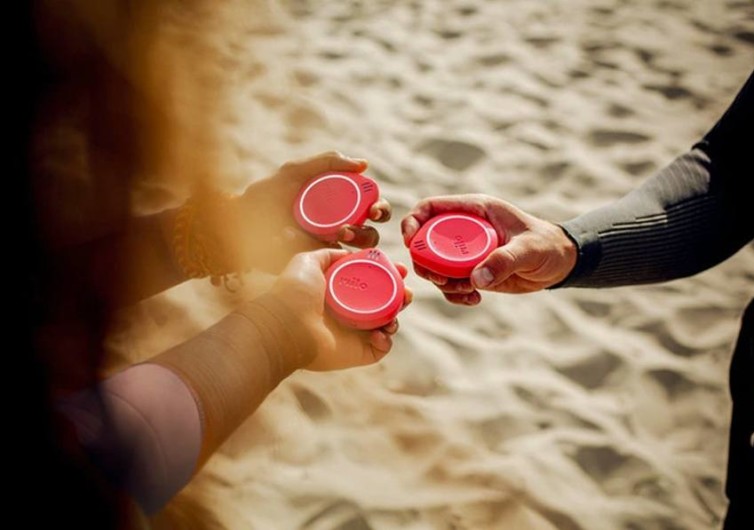 GearHungry may earn a small commission from affiliate links in this article.
Learn more
Milo – Talking Trash on the Mountain Has Never Been Easier
If you've ever tried to rely on a walkie talkie to stay in touch with your crew while participating in an action sport, you know they've got some significant issues. First of all, the sound quality is horrible. Wind and other background noise can cause problems with the audio. Secondly, they are heavy and chunky, with way too many buttons, knobs, and dials to encourage user-friendly operation – especially if you're wearing gloves. Finally, you have to push a button to talk, and only one person can talk on a channel at one time.  The creators of Milo, a communication device designed expressly for the adventure sports crowd, have solved all those problems and more.
About Milo
Milo is small, waterproof, dustproof, can operate in the cold or direct sun, and doesn't need Wi-Fi or a cell signal to operate. It works off an encrypted wireless mesh network. It uses a powerful multi-core processor and a noise reduction algorithm to deliver crisp, clear sound over distances of up to half a mile (and further if you've got more than two Milo's in your group.) And like all the best technology, Milo will only get better with age. Software updates already in the works will continue improving Milo's range and sound quality.
The best part? Milo provides all this functionality in a hands-free package. No more fumbling with buttons or knobs while you talk trash, call for help, or give your group a check-in. Just speak, and they shall hear. Or, if you don't want to be heard, press the easy mute button and still listen to the conversation as you amp up your stoke levels.
The Milo snaps onto handlebars, trekking or ski poles, boards, ropes, or anything else you can imagine with an innovative magnet and mechanical locking system. Pulling, tugging, or bumping the Milo won't disengage it and get it lost – good news for those of us whose stoke level exceeds our skill level.
Speaking of Speakers
Milo accomplishes its superior sound-quality through six digital microphones and a thoughtfully designed speaker. If you don't want the whole mountain to hear your conversation, connect Milo to your favorite pair of Bluetooth headphones (or plugin via a 3.5 mm audio jack).
Continuing the theme of hands-free functionality, you don't have to look at Milo (or fiddle with menus) to get updates about battery level, grouping confirmation, or when someone leaves or re-joins your group. Milo gives you info on all of that with voice alerts!
The Buy
Milo comes with a 30-day money-back guarantee, but we doubt you'll need it. Two units start at a $319 pledge and go up from there. Milo comes in red, white, and black.